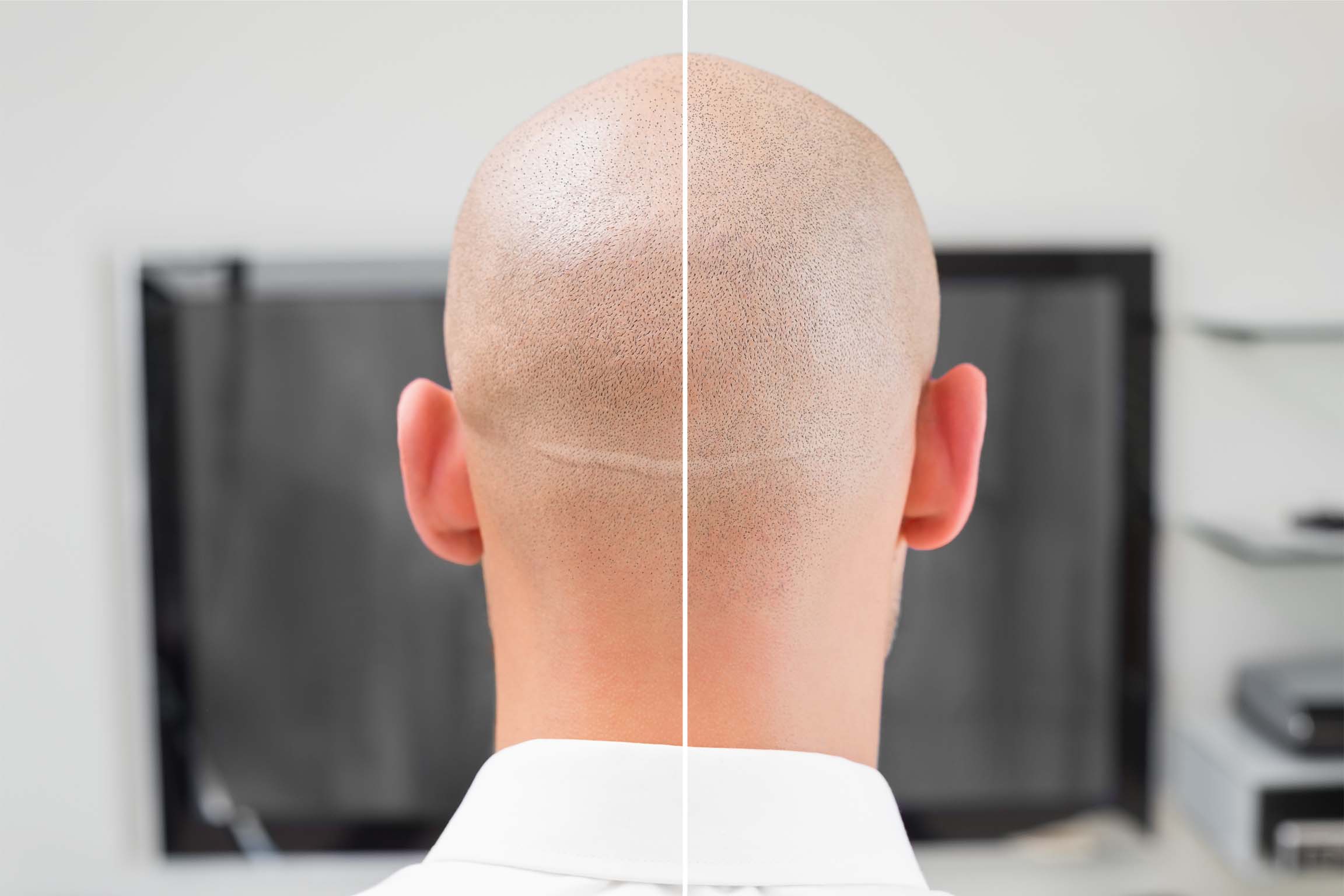 What is Scalp Micropigmentation?
When it comes to hair loss treatments, there are many options to suit different people. From topical applications to hair transplants, there's a hair loss solution to suit everyone. But what about scalp micropigmentation? 
The procedure which uses an electric tattoo device is suitable for many people. Its wide range of suitability means it can help those with forms of hair loss who are cannot get a hair transplant. Here we will look at the pros and cons of it.
Summary
How Does Scalp Micropigmentation Work?
Scalp micropigmentation (SMP) aims to create the illusion of density. With permanent makeup techniques such as microblading, the goal is to produce hairlike lines to replicate the hairs of the eyebrow. However, with SMP, tiny dots are tattooed and layered on top of each other to try to produce a natural appearance on your scalp.
The technique used by SMP practitioners allows for convincing looking depth and definition. You can discuss the appearance you are aiming for with your SMP practitioner during your initial consultation.
Before the procedure, the practitioner will apply a topical anaesthetic to the scalp. While you may experience some discomfort during the procedure, whether you experience much pain will depend on your pain tolerance.
There are some important things to keep in mind before your treatment. You will need to shower beforehand, as you won't be able to wet your scalp for 4 days after SMP application. The procedure takes about 4–5 hours and may take multiple sessions to achieve the desired result, a few weeks apart.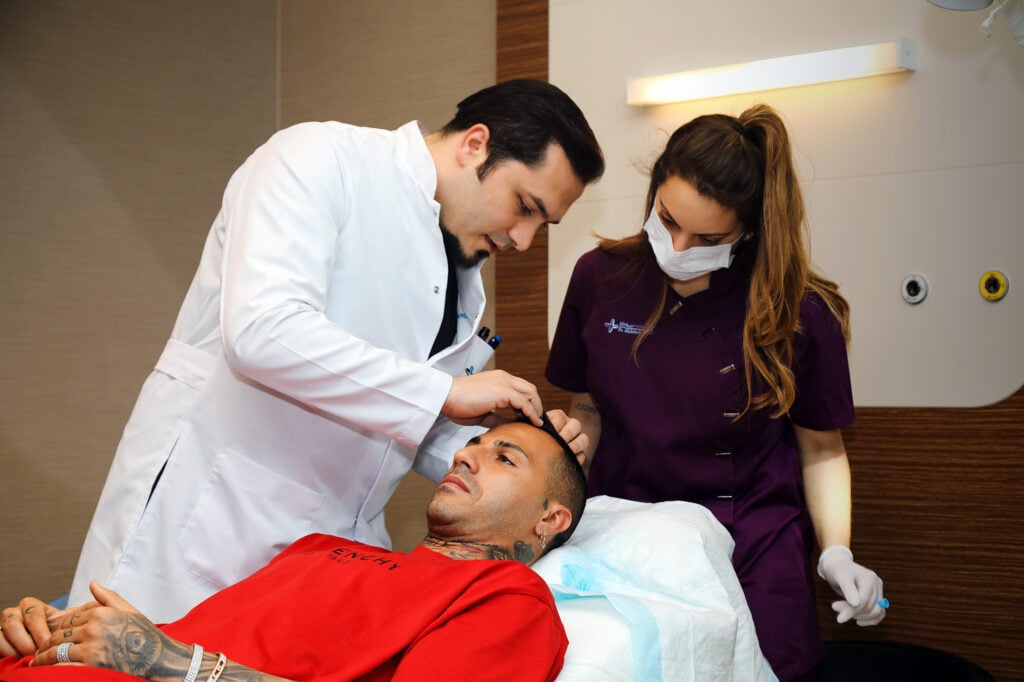 How Permanent is Scalp Micropigmentation?
SMP can last for different lengths of time. Depending on how far the tattoo breaches the scalp, you can determine how long you want the treatment to last. This can be great for testing the look before committing to the up to 8 years that a deep penetrating treatment can last.
Scalp micropigmentation treatments will gradually fade over time, as the procedure is considered semi-permanent. Dry skin is more prove to fading, as it can cause the pigment to be exfoliated at a faster rate. While typically a single session of scalp micropigmentation costs less than a hair transplant, it can require multiple sessions to achieve the desired result and further top-ups in the future.
The amount of sessions required depends on the area you are trying to fill in. For example, a receding hairline or widow's peak cover-up will typically only take one session as SMP treatment is used here to blend in with your existing hair. Whereas if you need your whole scalp covered for a buzz cut appearance it can take 3–4 sessions. Multiple sessions are also needed for long term effectiveness, as the process involves layering colour in order to create a high quality, natural result.
The procedure is applicable for a variety of patients including those suffering from cancer, alopecia, thinning hair and pattern baldness. It can be a great alternative for those who do not qualify for a hair transplant. However, the appearance can limit your styling options, and it is not a long term solution like a hair restoration treatment. We have observed amazing results from micropigmentation such as with our patient Ricardo Quaresma!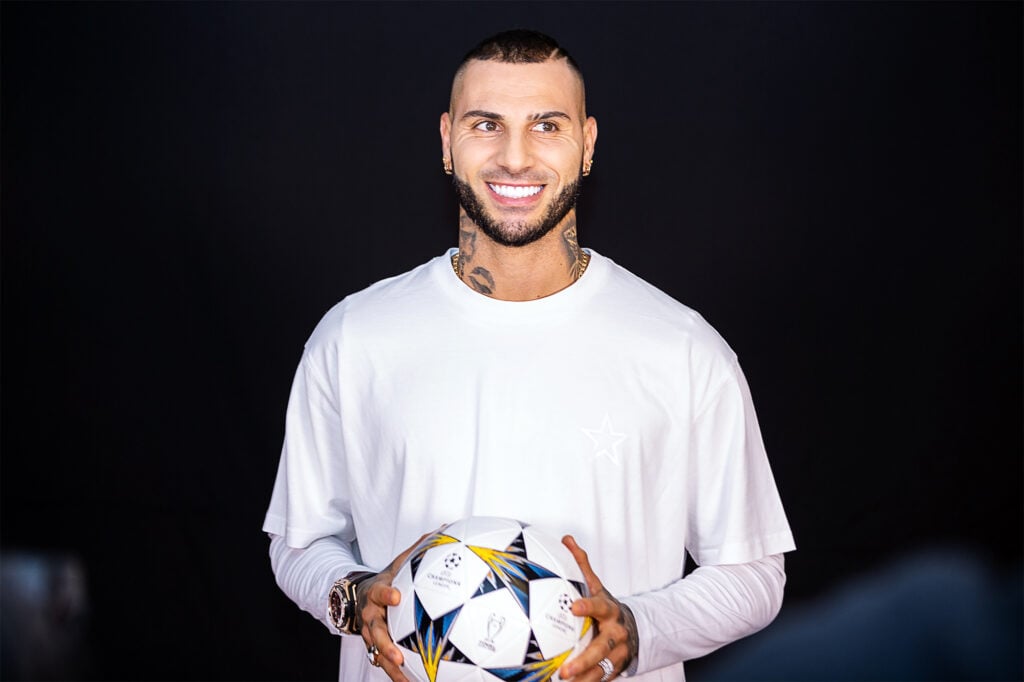 What are the Risks of Scalp Micropigmentation?
As with many medical treatments, there are certain risks involved with scalp micropigmentation. The risks are similar to that of traditional tattooing. However, a hair tattoo does not penetrate the skin as deeply or use as thick a needle.
Allergic reactions can occur, so it's important for your SMP practitioner to administer a test first. This will help determine if your skin type will react well. Any other adverse reactions such as oedema and redness have been observed to last only a short while, as studies have shown.
SMP does not require formal training, which means that it can be difficult to find the right practitioner to give you the best results. It's essential to do your research, look at their results and what healthcare guidelines they adhere to in their clinic.
Conclusion
Scalp micropigmentation provides a great alternative to those who are not candidates for hair transplantation. These can include people who have extensive balding, meaning they have little to no donor hair to use as grafts. It can provide natural looking scalp density, but requires top-ups and may not be suitable for all hairstyles.
If you are interested in learning more about SMP or if you qualify for a hair transplant, contact one of our experts today. We can help you to achieve your dreams of full hair that will last a lifetime with a free consultation. Start your journey today with Elithair.