Hair Transplant Procedure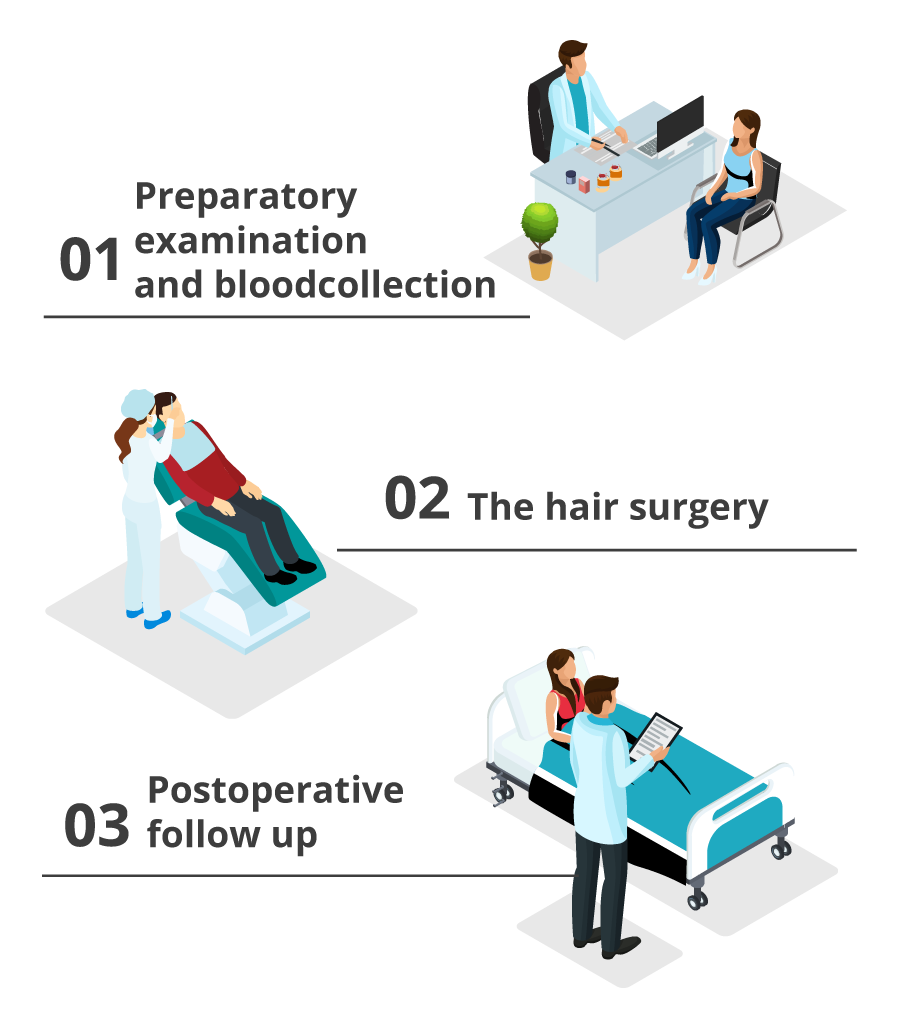 Your hair restoration surgery is divided into 3 phases: preparation, the procedure, and the aftercare. Everything is perfectly tailored to your needs so it only takes 72 hours until you are back home and can return to work.
At Elithair, you will be supported at all times by our teams trained by Dr. Balwi to combat all types of hair loss, from thinning hair to bald areas of the scalp.
You too can benefit from the expertise and experience of Elithair by starting your free hair analysis today. It only takes 2 minutes!
Free Hair Analysis
Your Journey Towards New Hair in Istanbul
At Elithair, Modern Hair Transplant Clinic in Istanbul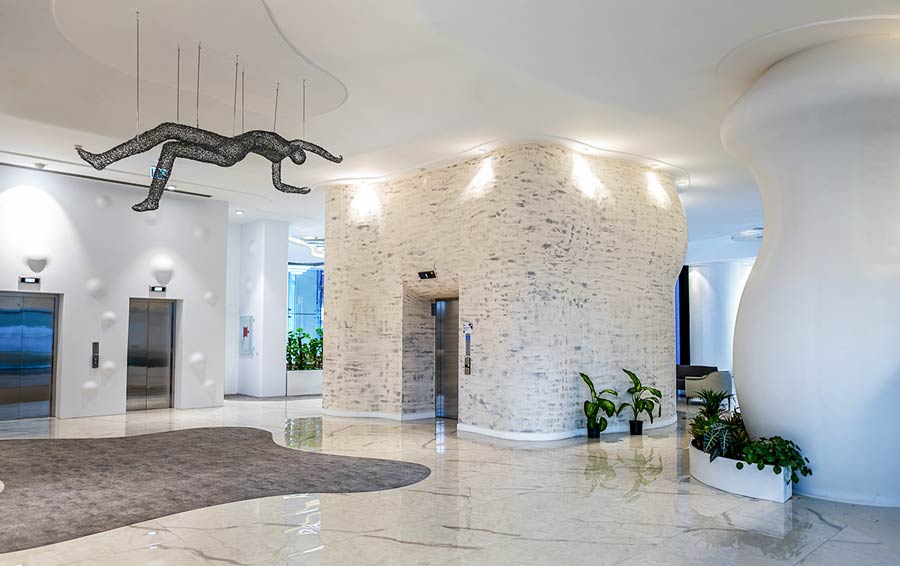 We believe that effective organisation forms the foundation for your  positive hair transplant experience. Everything is therefore planned meticulously for your stay in Istanbul.
Our experienced medical teams have already carried out over 100,000 successful hair treatments, and you can rely on their accumulated expertise.
By virtue of this, you only need to sit back and enjoy your treatment.
Free Hair Analysis
First Phase: The Preparation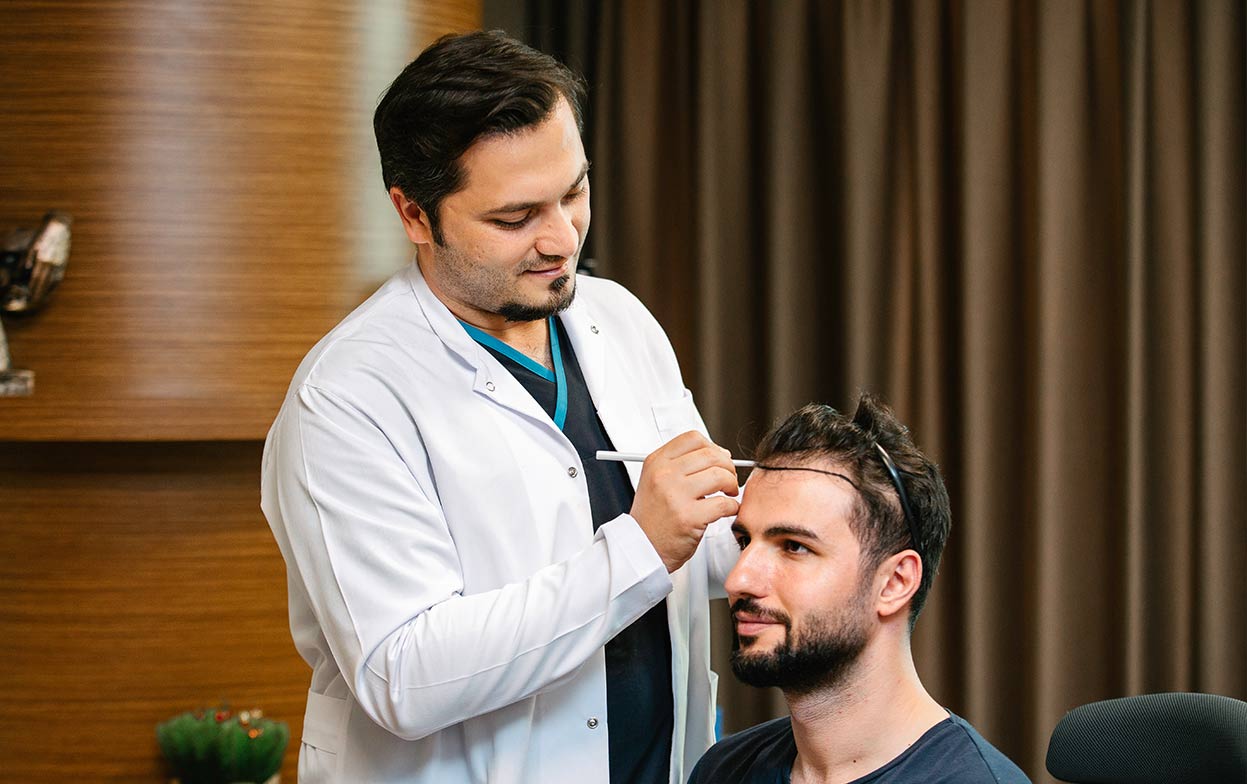 On the day of your arrival, your private VIP shuttle will pick you up at Istanbul Airport and take you directly to the world's largest hair clinic.
A blood test is carried out first on site, which is part of our exclusive pre-test system. This is performed by our medical teams and only takes a few minutes.
Afterwards you can relax in your luxurious Elit Hotel room located inside the clinic or discover the attractive cosmopolitan city of Istanbul.
The next morning, all further steps of the pre-test system are carried out, such as the hair analysis with the TrichoLAB scanner and the ultrasound examination of the scalp.
After a short period of time, all tests are completed and you move on to the second phase: your hair treatment.
Second Phase: The Treatment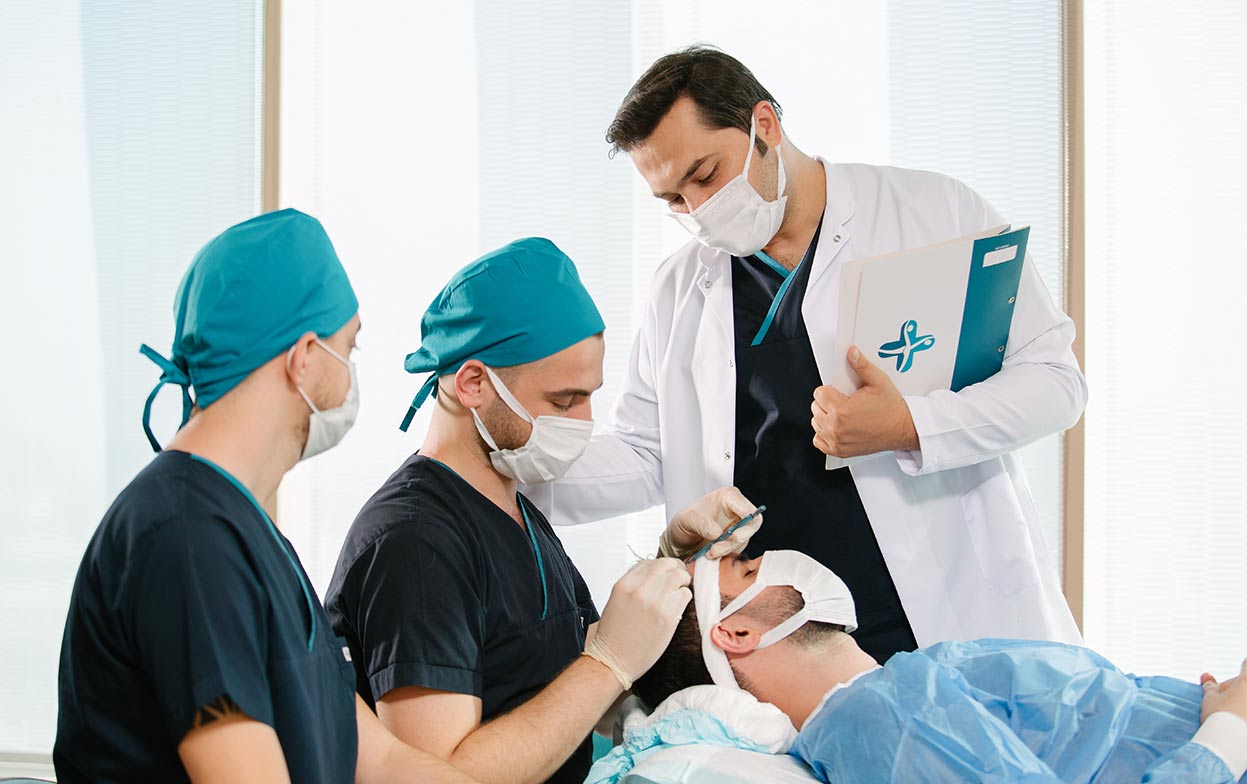 The second phase of your hair transplant is the surgery. This begins on site, and you will be put under local anesthetic using the Sleep-Deep method. This is done to provide you with a more comfortable experience.
Your hair follicles are first individually harvested from the donor area using the Follicular Unit Extraction (FUE) technique and then stored in a nutrient rich solution. This method ensures a natural appearing donor area as a strip of skin doesn't need to be removed. This prepares your grafts for the next step where the type of hair transplant (DHI, Sapphire or SDHI) will be chosen to move hair to the recipient area.
The technique used to transplant your grafts depends on your individual hair situation to ensure the best hair growth. Your experts will advise you in advance on which method will give you the best final result.
Third phase: Postoperative Aftercare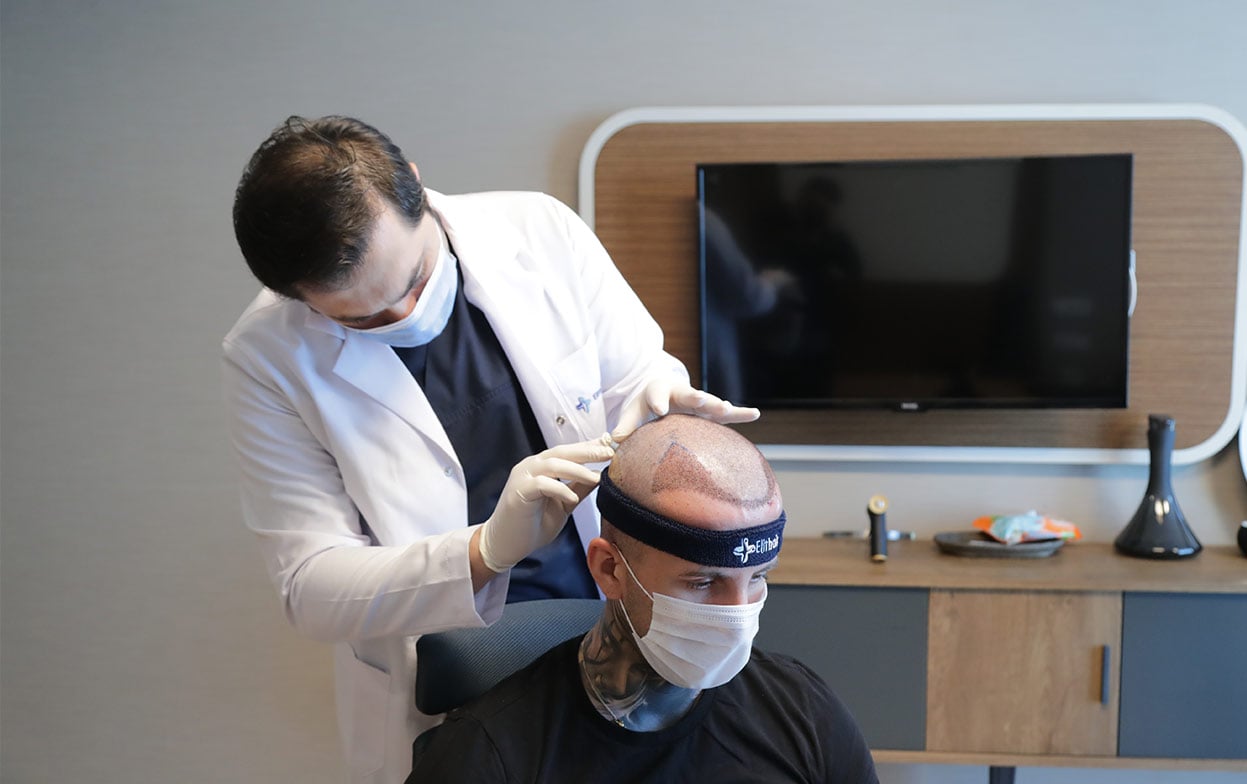 On the day directly after the hair transplant, your procedure includes a quality check. During this consultation, our team will wash your transplanted hair for the first time, and you will receive all the important aftercare products and medication you will need to combat any potential side effects.
Afterwards, you will be ready to go home again. You will not even need to be on site for more than 72 hours for your treatment.
Of course, you will continue to be looked after by our teams until your hair eventually grows back. You will be contacted at regular intervals where we will assess the quality of your interim result.
Elithair Takes Care of Everything!
At Elithair, your hair transplant procedure is always meticulously planned.  Just like many of our patients, you can place your trust in our skilled team to ensure your hair regrowth.
We will guide you through each stage: from the preliminary preparations to the post-operative care. Our teams will provide support even after you return to the UK, as we prioritise achieving a genuinely flawless end result.
Would you like to know more? Then contact your specialist at Elithair!
FAQ
What Is the Procedure for a Hair Transplant?

The first step in a hair transplant is to locally anaesthetise your scalp. This is done using the Sleep-Deep method, which provides a painless anaesthetic experience. Our specialists then remove the hair from the donor area. Finally, the hair ducts are opened, and the grafts are inserted.
Is the Procedure Similar for All Patients?

Yes, the process is the same for every patient. We have a team that specialises in each stage of the hair transplant procedure to ensure that each stage runs smoothly. The only exception is the DHI method, where the opening of the channel and the insertion of the grafts are done in one step.