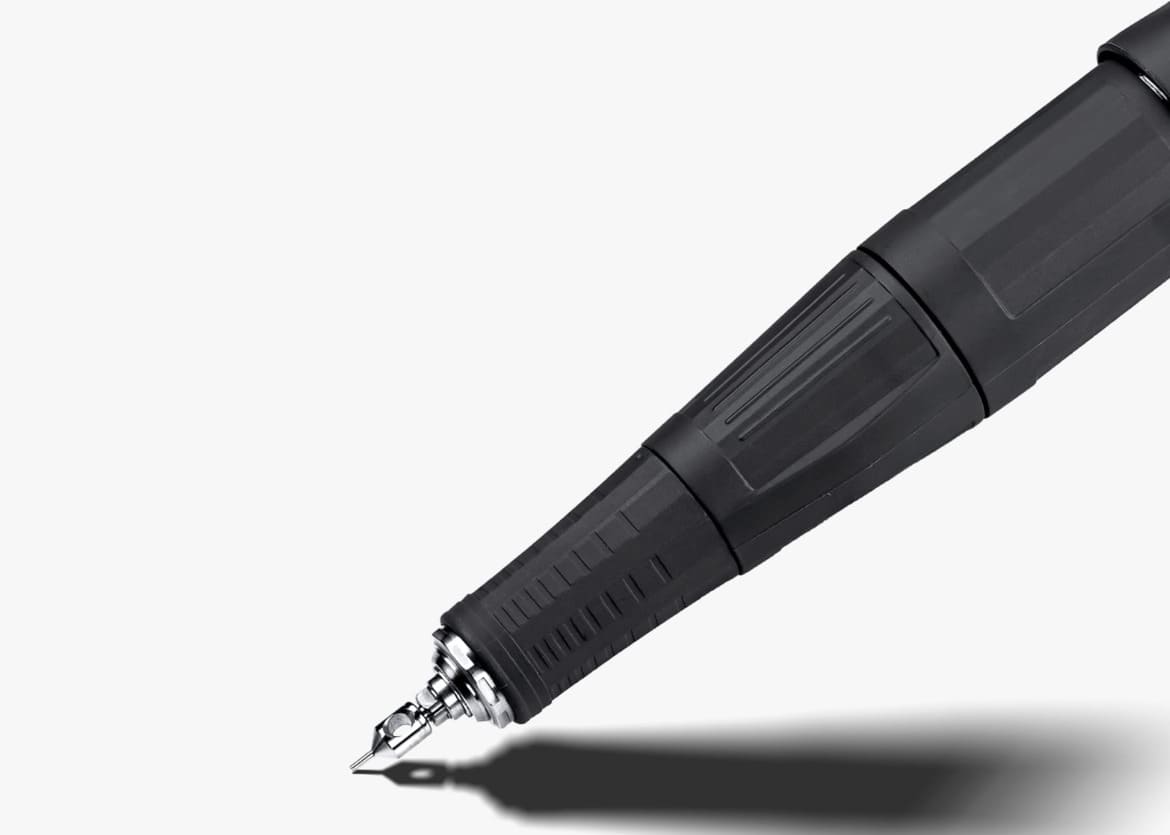 The FUE hair transplant is the most modern method of hair graft extraction. It is the core of all hair transplant procedures at Elithair.
Keep the natural look of your donor area. With more than 15 years of experience in the field, our specialists know how to treat you with care and efficiency.
In combination with the exclusive NEO FUE formula, FUE hair transplantation has impressive results.
The FUE Hair Transplant in Detail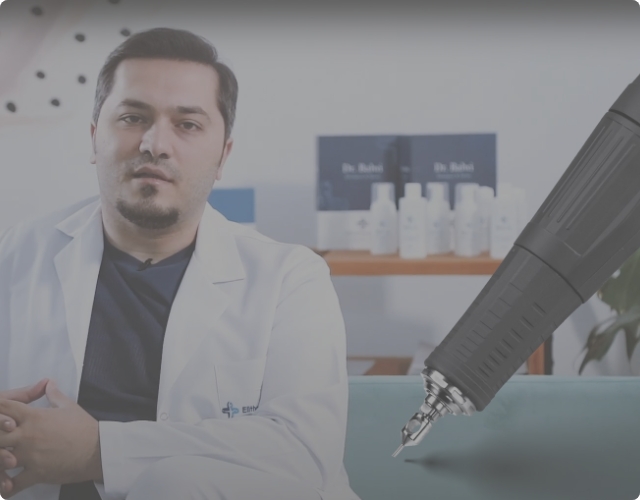 50,000+
Successful Operations
Dedicated
FUE Specialists
Gentle Hair
Graft Harvesting
Patient Support
in English
The FUE Method
the base for a perfect result
FUE (Follicular Unit Extraction) hair transplantation is the most effective method of donor hair removal. At Elithair, it is the first step in any hair treatment.
It consists of extracting the hair follicles from the donor area one by one.
In addition, our NEO FUE preparation makes the extraction sites very inconspicuous.
Suitable for All Hair Types
Including yours!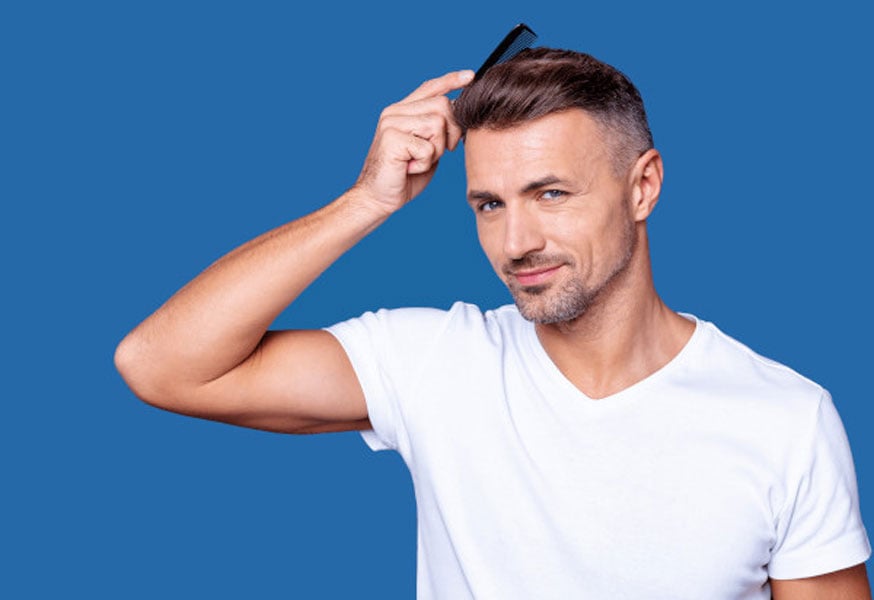 The FUE technique is a must in hair transplantation! To date, this graft extraction technique is the most modern and most effective one that exists. Choosing this technique will ensure a truly natural result.
The FUE hair transplant technique not only leaves the donor area of the scalp aesthetically intact but also allows the roots of your hair to be preserved as much as possible.
Indeed, our hair transplant surgeons meticulously detach the grafts of your hair with the help of high-precision micromotors.
Before and After an FUE Hair Transplant
Of course, meticulous work during the harvesting of the grafts influences the quality of the result in the recipient area. Be surprised by the discreet and natural result of your hair transplant with the FUE technique.
The FUE hair transplant before and after results show captivatingly natural donor areas.
In just a few months, you can join the large family of our happy patients and enjoy a new lease of life again with your hair finally restored.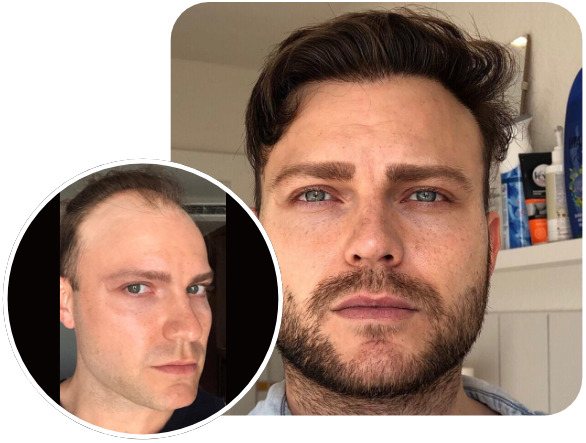 3,700 Hair Grafts
8 months post-op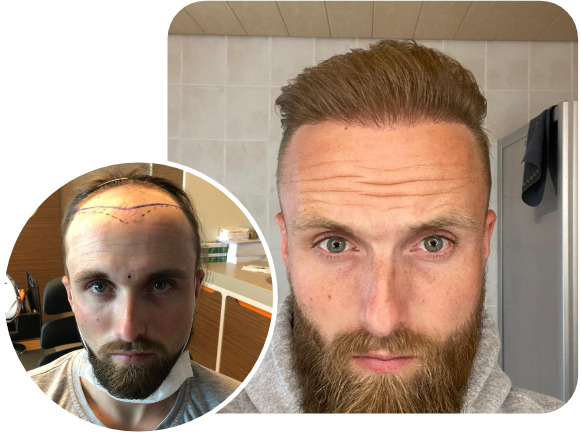 4,700 Hair Grafts
9 months post-op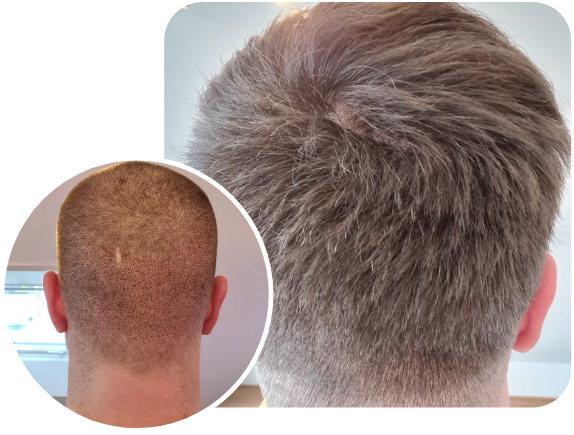 3,100 Hair Grafts
4 months post-op
Our Expertise
your advantages
Experience
Having completed more than 50,000 successful procedures, our experts have extensive experience in hair transplantation.
FUE Team
Your grafts are only extracted by FUE specialists. With more than 15 years of experience, they are among the absolute elite of the profession.
NEO FUE
Your FUE hair transplant will be combined with our exclusive NEO FUE preparation. Expect a full, natural head of hair.
NEO FUE Hair Transplant
Exclusive technology for a unique result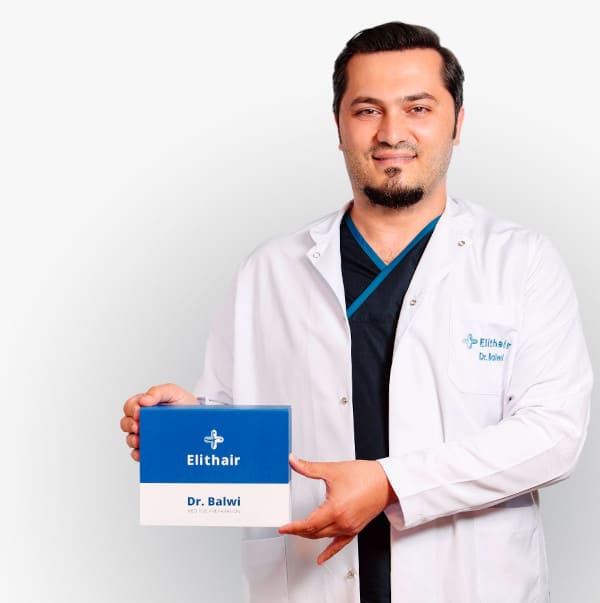 You are unique and so is your hair. FUE hair transplantation offers you the rare opportunity to realise your dream of a new head of hair.
Because we want to fulfil your wishes without compromise, our Medical Director, Dr Balwi, and his research team have developed the innovative NEO FUE method.
In combination with the FUE hair transplant, this method ensures a perfect result. You will enjoy an exceptionally natural donor area and a maximum growth rate of the transplanted hair.
Find out how many grafts you need in just 2 minutes!
With our free hair analysis, you can find out in a few minutes exactly how many grafts you need.
Costs as Personalised as Your Treatment!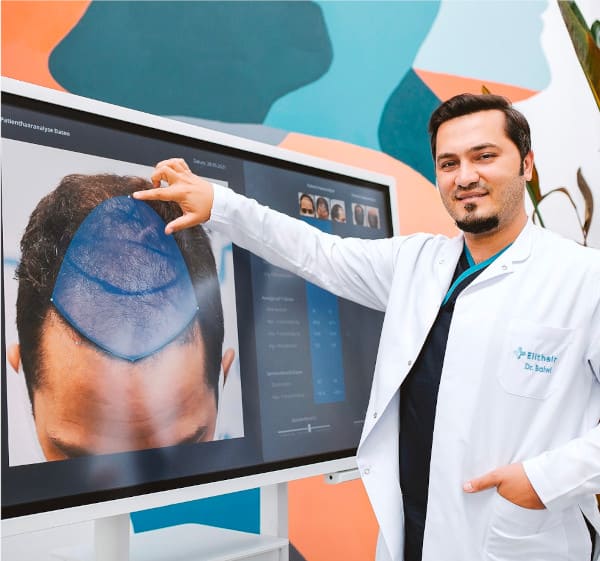 Is an FUE Hair Transplant Possible Without Shaving?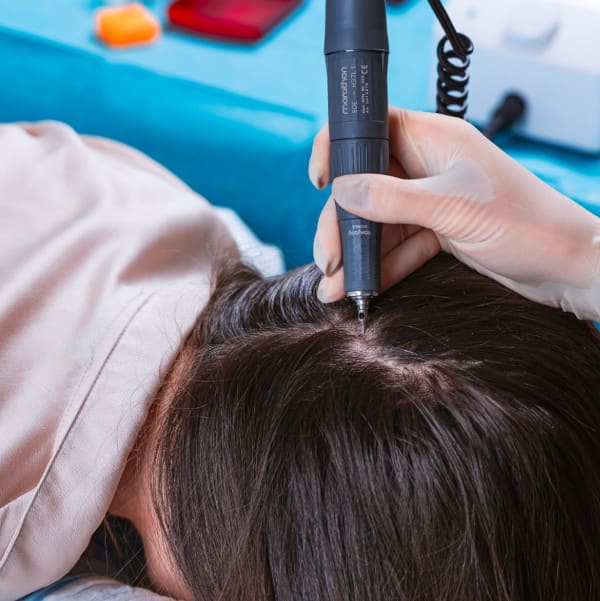 An FUE hair transplant requires trimming the hair in the donor area at the back or sides of the head.
If you have long hair, you can cover the shaved area without any problem.
It's possible to avoid shaving the top of the head in certain circumstances.
If you have small bald areas, a receding hairline or a high forehead, a hair transplant without shaving is possible.
Can you benefit from an FUE hair transplant without shaving? Let our team of doctors analyse your hair to find out.
Frequently Asked Questions
What is the FUE method?

FUE is a method of harvesting hair follicles for hair transplantation. The grafts are removed individually from the donor area in a particularly gentle manner. FUE is considered to be the most modern method of extraction.
Is an FUE hair transplant dangerous?

An FUE hair transplant is relatively harmless. As the hair is removed by experienced specialists, the risk of infection is very low. In addition, you can be sure that we comply with the strictest hygiene standards and use the most modern equipment.
What are the advantages of the FUE method?

During the procedure, your hair is harvested evenly from the donor area using state-of-the-art equipment. As a result, your hair remains natural after your hair transplant. In addition, the risks are extremely low and there is no linear scarring.