The World's Largest Hair Loss Clinic
Welcome to Elithair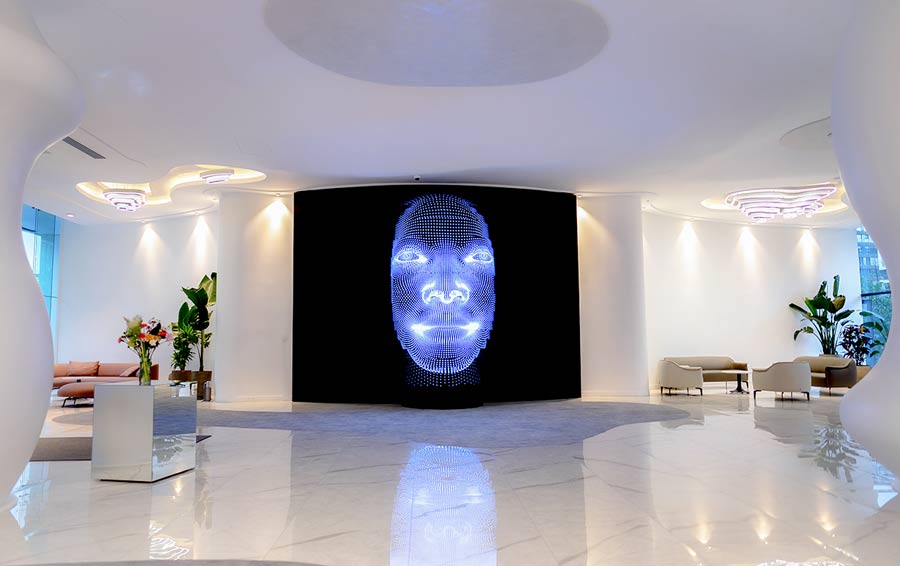 We opened the world's largest hair loss clinic in Istanbul in 2022 according to the highest safety standards. The building extends to 18,000 m² over 13 floors.
The medical director Dr. Balwi and his international team of specialists provides treatment for you in the most modern facilities, including accommodation in our own Elit-Hotel rooms at the clinic.
Start your free hair analysis today. It only takes 2 minutes!
Free Hair Analysis
Our Hair Loss Clinic
Your experience in Istanbul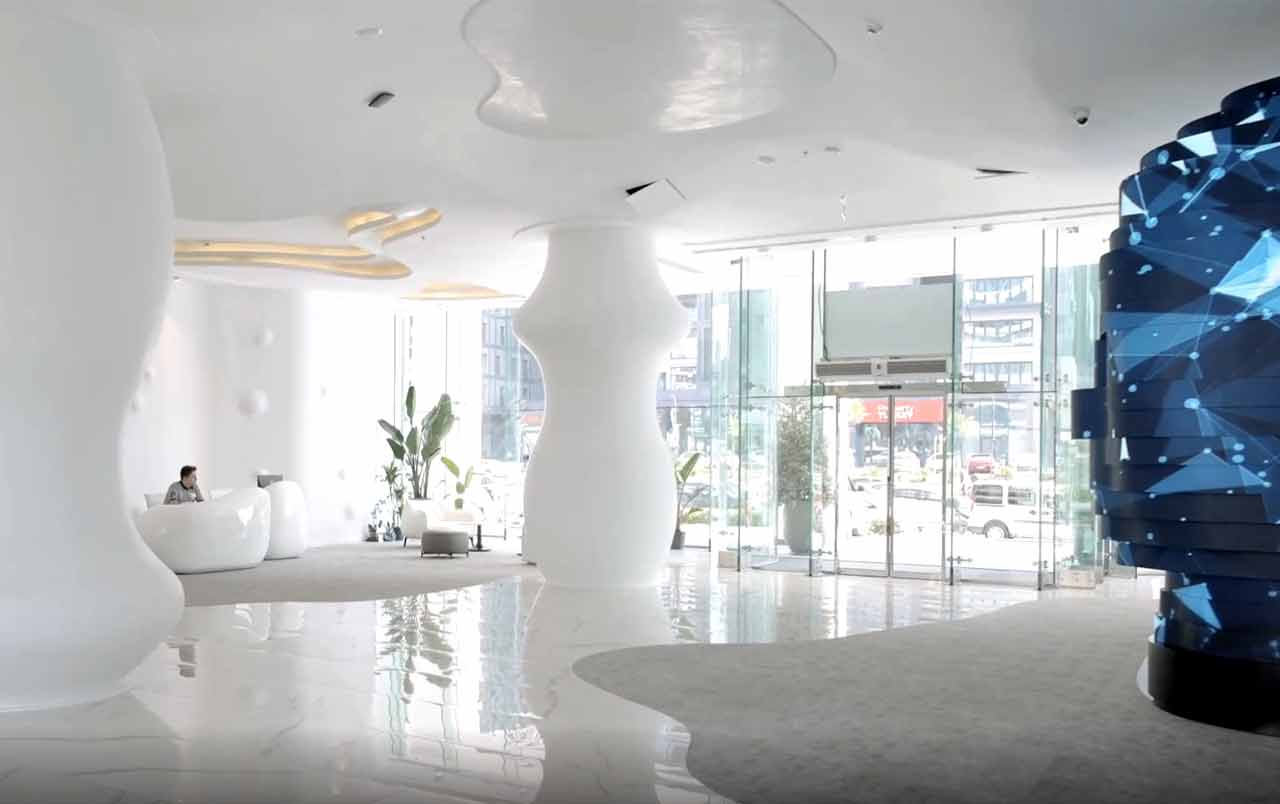 Located in the heart of Istanbul, the largest hair loss clinic in the world is located near Kagithane/Sariyer in what is considered the most popular area of ​​the turkish capital.
You will be welcomed by our experts in the large and inviting entrance area.
Here you will also find unique 3D animations on the topic of hair transplantation on multiple screens.
Free Hair Analysis
Comfort and Medical Care
Luxury Hotel Meets Hair Loss Clinic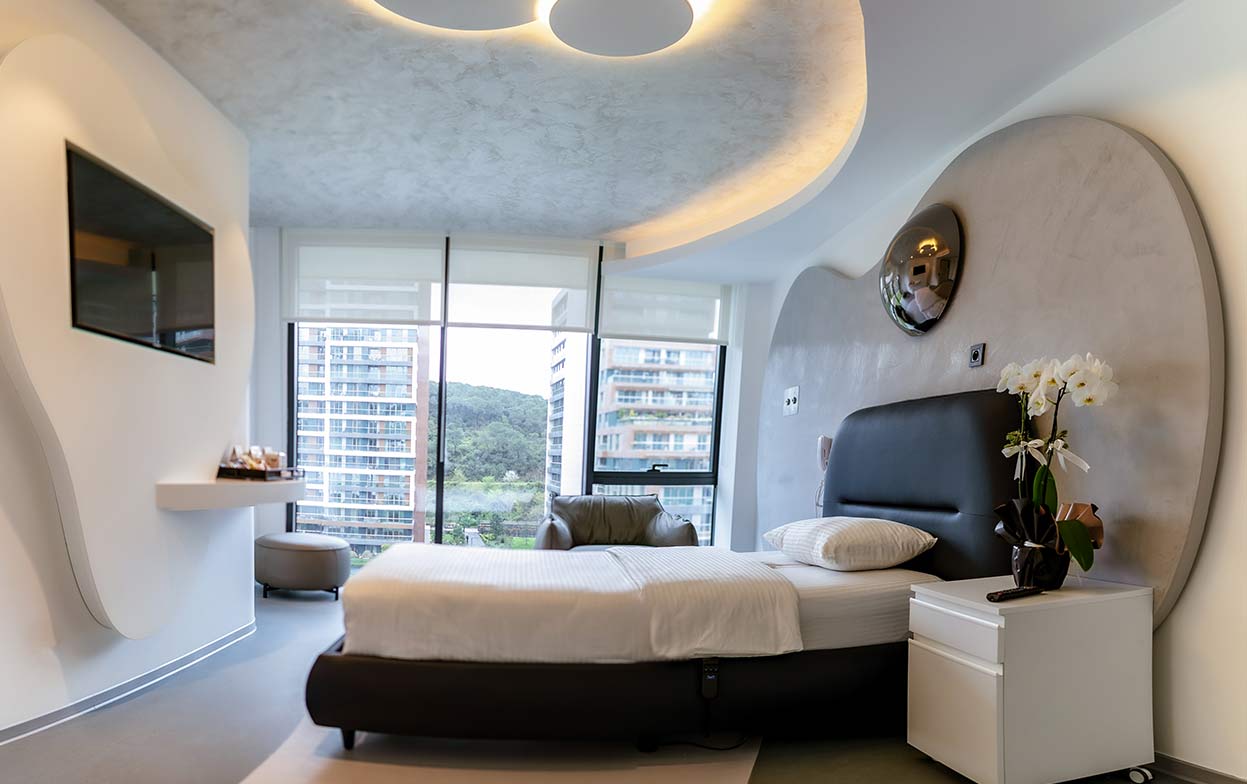 At Elithair's brand-new clinic, you get much more than just your treatment – your entire stay will be a unique experience! With Elit-Hotels we offer you a luxurious overnight stay in our clinic. In this way, we guarantee you absolute safety through specialists who are always on standby.
Thanks to the combination of luxurious comfort and medical care, you will always be under medical supervision during your hair transplant in Istanbul.
Thanks to the combination of luxurious comfort and medical care, you will experience a unique well-being experience!
Exclusive Hair Loss Clinic
Modern Premises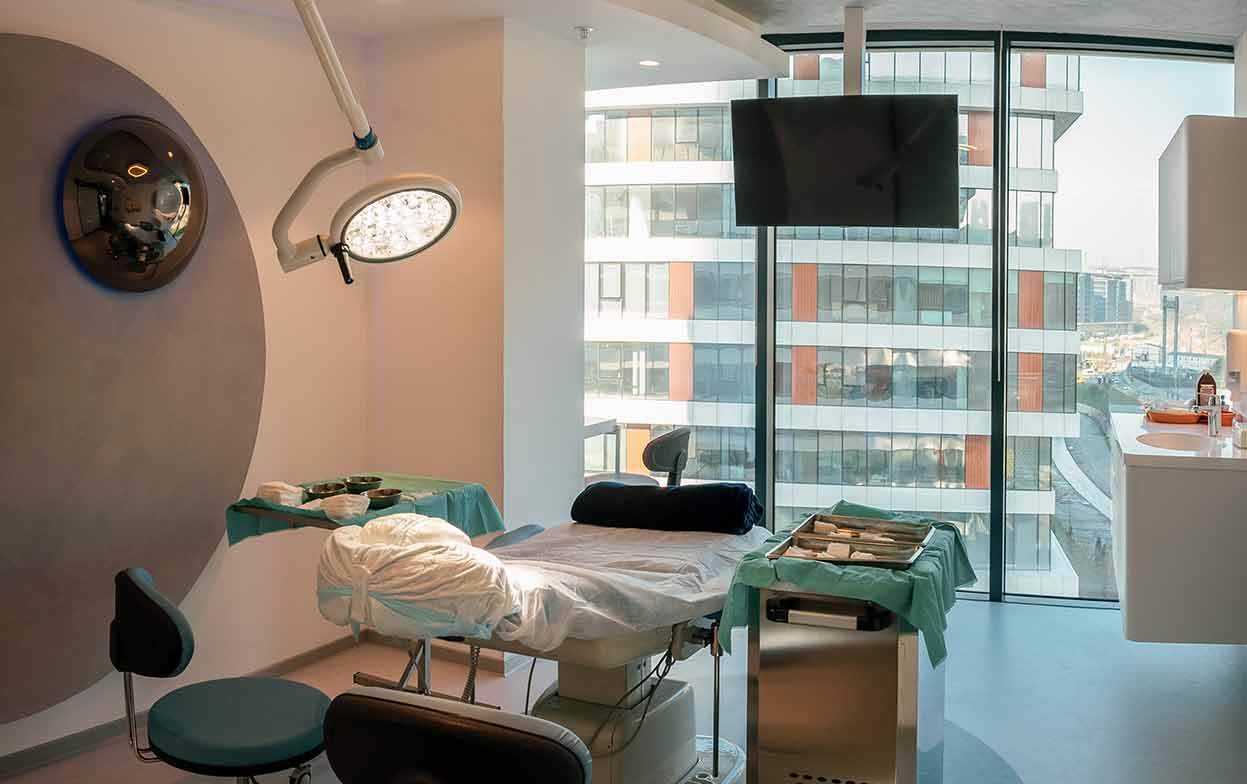 The new hair loss clinic has been perfectly designed for your treatment and is unique in the world in terms of size and quality.
The 54 treatment rooms for hair transplant surgery on the 6th and 7th floors are the most modern facilities, equipped with the latest equipment in the industry to combat many types of hair loss.
On each of the two floors, a hair transplant surgeon works with a team of international specialists to ensure the highest quality of your hair loss treatment
Free Hair Analysis
Your Benefits With Elithair
Largest hair loss clinic worldwide
Highest security standards
Overnight stays in Elit-Hotel rooms
State-of-the-art equipment
International top specialists
The best transplant experience
Exclusively for You
Quality Hair Transplants in Style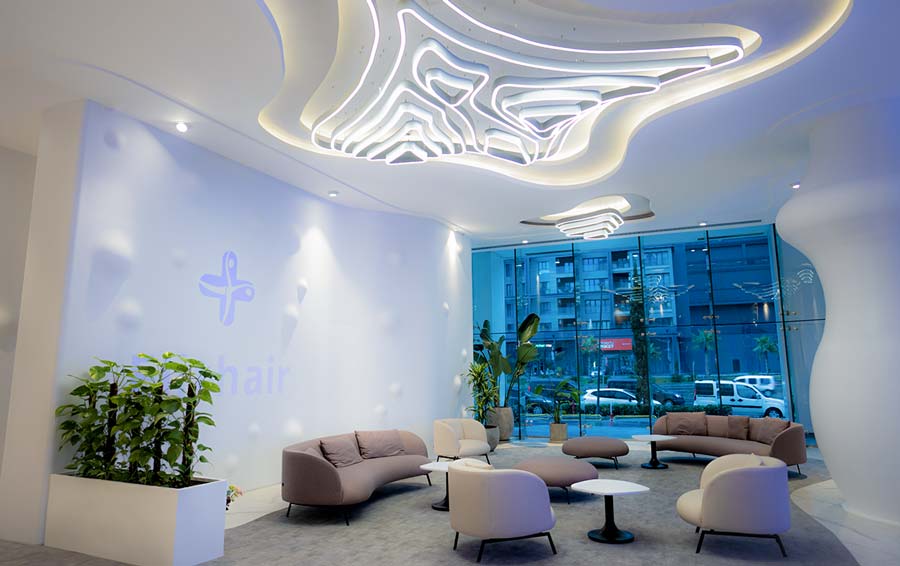 Before your treatment, you can relax in one of the lounges on the 2nd floor. You will be well catered for by the complimentary minibar and thanks to the kitchen located on this floor.
Enjoy the panoramic view of the Turkish capital on the 1000 m² terrace, or relax with activities such as mini golf and billiards.
There is a shopping centre with several shops in the basement, where your companions can enjoy themselves during your procedure, making this unique from many other hair clinics.
Arrange Your Appointment Today!
In the world's most modern and largest hair loss clinic, Dr Balwi and his teams ensure that your hair loss is treated effectively.
Take advantage of the combination of comfort and medical care thanks to the Elit-Hotel rooms.
To find out more, your personal expert is always available for a free and non-binding consultation on your FUE hair transplantation.
FAQ
What Are the Advantages of a Hair transplant in Turkey?

Istanbul is considered the European centre for hair transplantation. Many experts in the field work here. In addition to value for money, you also benefit from the largest hair transplant clinic with luxury Elit-Hotel rooms for your overnight stay under medical supervision.
What is the Best Way to Get to Istanbul?

The easiest way to get to Istanbul is to fly. You can find very cheap flight deals on the internet. You book the flight, we take care of everything else.
Which services at the clinic are included?

In the largest clinic for hair transplants, the pre-treatment, the hair transplantation, post-treatment, English-speaking on-site support and accommodation in the clinic's own Elit-Hotel rooms are included.
How can I register for a consultation?

You can easily contact us online or by phone. You can also use our free hair calculator to carry out a non-binding preliminary analysis.

Our experts look forward to advising you soon.