A Hair Transplant at Europe's No.1 Clinic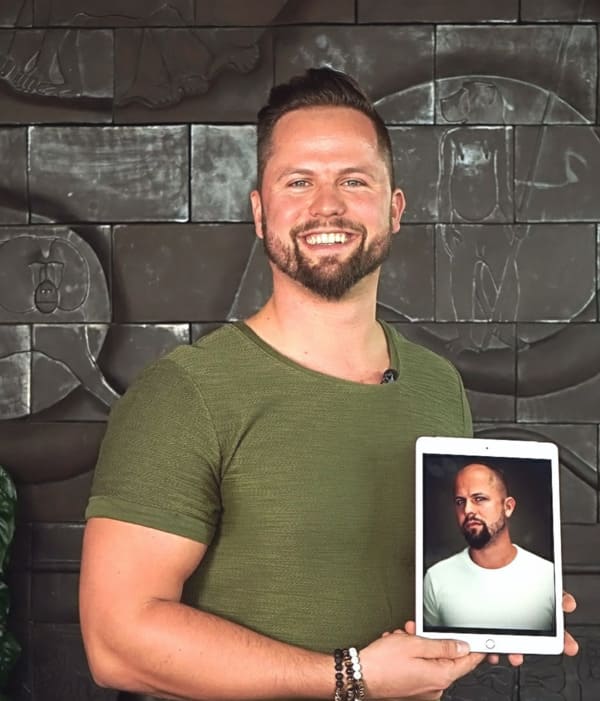 2,800 Hair Grafts
9 months post-op
Choosing Elithair means being sure to have healthy and full hair in 6 to 12 months.
It means taking advantage of the experience and expertise of the leading clinic in Europe, but also of our unique services like our exclusive NEO FUE preparation set.
Simply request a free, no-obligation hair analysis. Our experienced hair transplant surgeons are looking forward to meeting you!
50,000+ Successful Treatments
NEO FUE
Exclusive to Elithair
Specialist Team with
15 Years of Experience
Patient Support
in English
Hair Transplant Surgery
How hair changes your life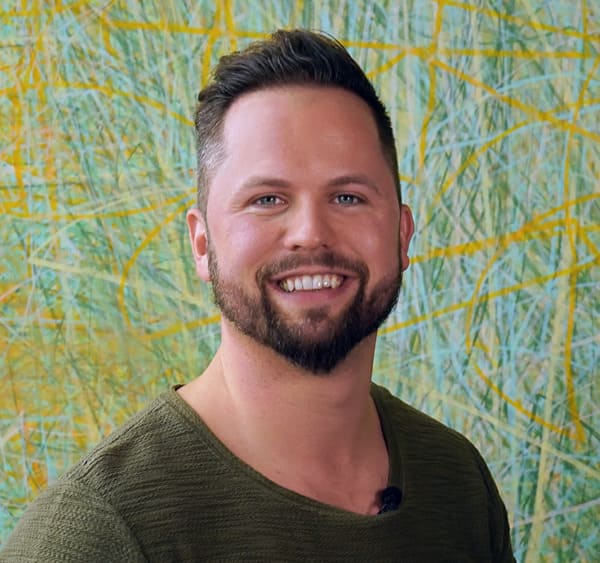 If you want to recover your full head of hair, hair surgery is the only permanent solution.
Take advantage of Elithair's know-how accumulated from over 50,000 successful operations, as well as our exclusive NEO FUE hair graft preparation and our specialists dedicated to each stage of the hair transplant procedures.
It only takes 3 days in Istanbul and a little patience to go from baldness to your dream hairstyle.
Take back the control of your happiness!
Get a free hair analysis in minutes
Our team of experts analyse your hair to provide you with a no-obligation quote. Use our free online assistant to submit your requirements – it only takes a few minutes.
1 Hair Transplant, 3 Steps
The Perfect Technique for Every Hair Loss Situation
The method for inserting your hair grafts is chosen based on a number of factors unique to your hair loss condition. Our team will tell you, in full transparency, which hair restoration technique is best for you and why.
For the donor hair extraction, we always use the FUE procedure, never the old-fashioned strip surgery (Follicular Unit Transplantation). This is because the removal of individual hairs creates a more concealed result compared to removing a strip of skin.
Of course, we will also clarify any other questions you may have about hair transplantation and the procedure.
Sapphire Hair Transplant
NEO FUE preparation
Extraction of the grafts from the donor area using the FUE hair transplant
Use of sterile sapphire blades
High-precision blade thanks to its V-shape
Post-operative phase: 10 days
Recommended for
---
Men and women
Medium to thick hair
DHI Hair Transplant
NEO FUE preparation
Extraction of the grafts from the donor area using the FUE hair transplant
Use of the CHOI pen
No separate root channel opening required
Post-operative phase: 6-8 days
Recommended for
---
Men and women
Heavy smokers
Elderly patients
Diabetics
People with high blood pressure
Medium to thick hair
SDHI Hair Transplant
NEO FUE preparation
Extraction of the grafts from the donor area using the FUE hair transplant
The sapphire and DHI methods combined
Exclusive to Elithair
Post-operative phase: 10-12 days
Ideal for
---
Density
Crown
Hairline
Temples
Recommended for
---
Women
Men with thick hair
Hair Is a Sign of Good Health and Well-being
And we bring it back to life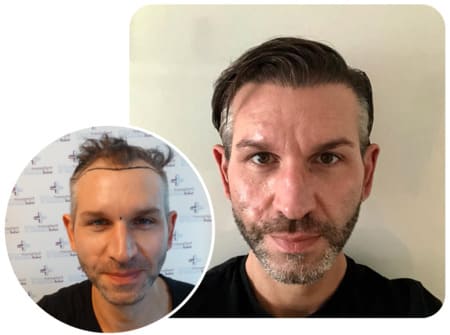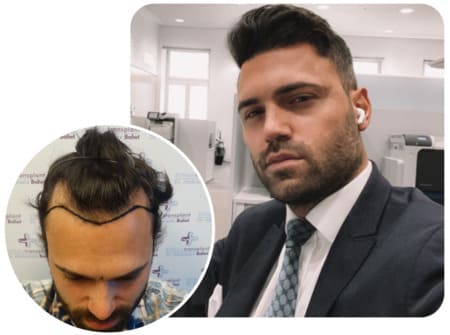 It is obvious and understandable that you have high expectations for your hair transplant procedure!
To help you make up your mind, take a look at some of the results from previous patients here. We helped them get their self-confidence back with a hair treatment tailored to meet their unique needs.
Your new hair will stay with you for a lifetime, thus it's important to give your hair the consideration it deserves.
At Elithair, you benefit from qualified hair transplant surgeons and proven effective techniques – perfected by over 50,000 successful operations.
What Do Our Patients Say?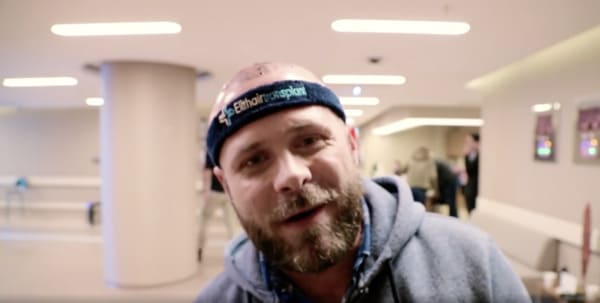 Our patients' satisfaction is our main priority, hence feedback about their hair transplant experience is essential. 
We want to give you more than just restoring your hair growth. Many of our former patients talk about how their hair transplant at Elithair has changed their lives dramatically.
We pride ourselves on doing much more than just covering up bald patches and reversing hair loss.
Your Hair Transplant
The price of new hair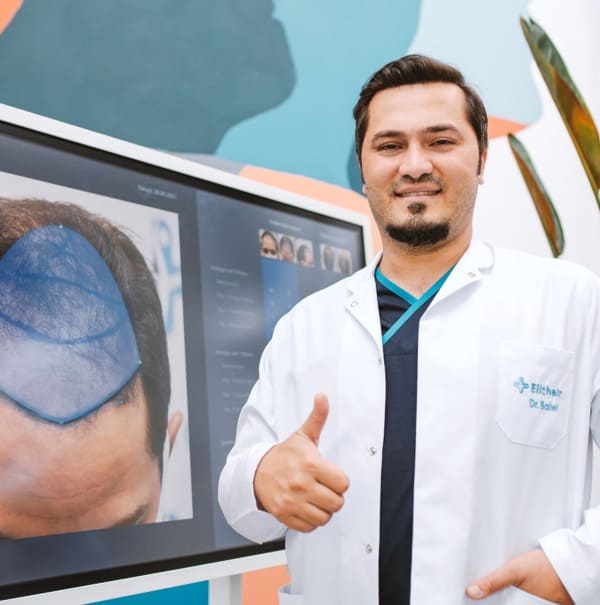 At Elithair, everything is based on you – including the price.
Your personal expert will evaluate the number of hair grafts required, depending on your hair type, and will advise you on the right technique to achieve your hair goals.
You will then receive an individual, non-binding offer with the cost of your hair transplant surgery.
To ensure that your treatment goes as smoothly as possible, our rates are all-inclusive – hotel, driver… even our exclusive NEO FUE Preparation Set is included!
Elithair
The no.1 for your hair transplant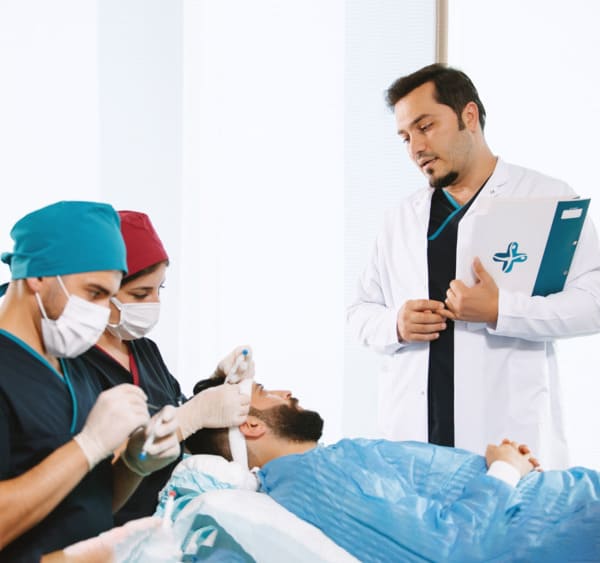 You get a unique service, first class comfort and, of course, a result that lives up to your expectations.
We are proud of the many years we have spent restoring hair and happiness to our patients.
Whether you have a receding hairline, high forehead, or bald areas on your head, our innovative methods can restore a full head of natural-looking hair within months!
Schedule a no-obligation initial consultation with Europe's leading hair transplant company today.
FAQ – Frequently Asked Questions
Can I get a hair transplant?

There are factors, such as certain diseases or insufficient donor hair, that make a hair transplant impossible. Only a personal consultation can determine whether you are suitable for the procedure. Contact us now for a detailed diagnosis by our experts.
How many hair grafts do I need?

The number of grafts needed to achieve a perfect result depends on the size of the bald spots. Elithair always makes sure that only the necessary amount of grafts are taken. You can find out now how many grafts you need with our free, no obligation hair analysis.