Recovery After a Hair Transplant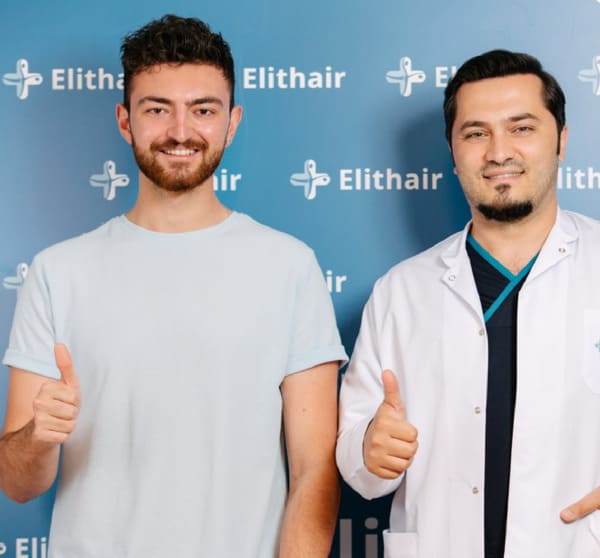 The hair transplant recovery process and the subsequent healing stage are made simpler with thorough aftercare and follow-up procedures. This ensures that you can appreciate the initial outcomes of your hair transplant surgery at a faster pace.
As the European market leader, we employ contemporary and gentle techniques, with the shortest possible healing phase.
Get a Free Hair Analysis
The Hair Transplant Recovery Time
The healing of the wounds leads to the formation of scabs a few days after the hair restoration operation.
The redness of the treated areas is quite normal and disappears after a short time. The redness is caused by an increase in blood flow to the area after surgery, which is one of the normal side effects of this procedure.
By day 12 of the recovery period, your hair growth will become even, so that there is no longer a clear difference between the transplanted hair and the existing hair.
What Is the Hair Transplant Recovery Process?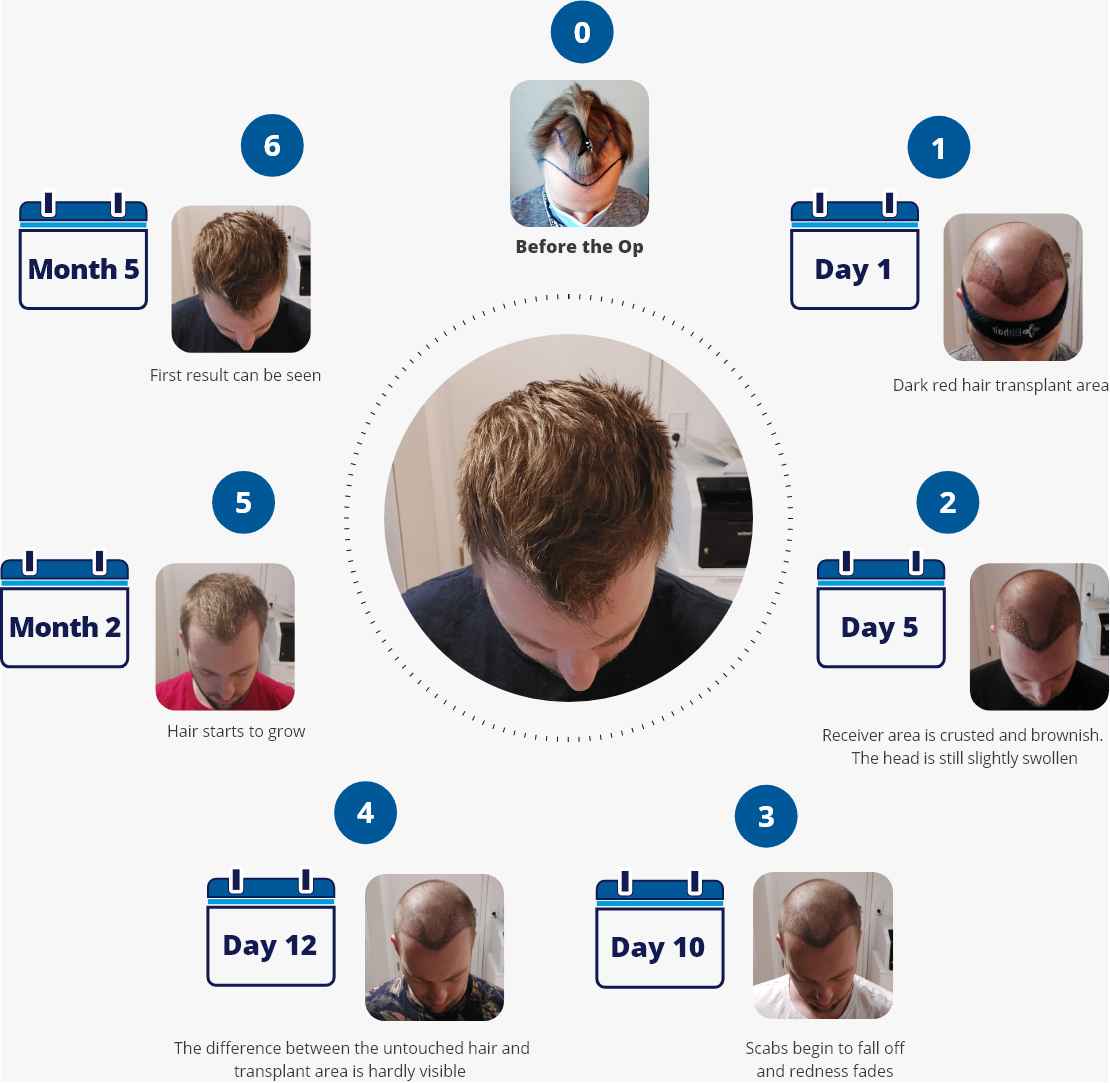 Patients often think that the recovery from a hair transplant is painful, but this is absolutely not the case. If the doctor's instructions are followed, the recovery goes smoothly.
To help you better understand this important stage of your transplant, we present the process below. This demonstrates how the hair grows into a full head of hair within a few months.
Free Hair Analysis
Optimal Hair Transplant Aftercare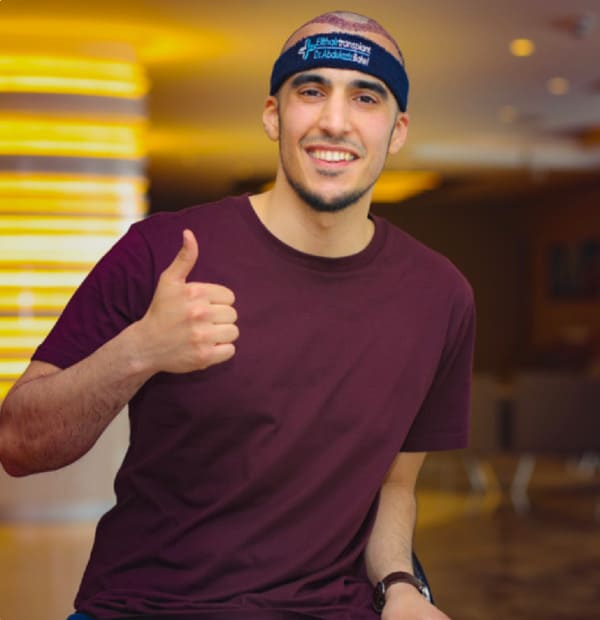 We provide you with a free after care kit for the healing of the donor and recipient areas after your FUE hair transplant.
It is important that you treat your scalp with care, especially when you wash your hair. In order for the hair transplant recovery process to proceed smoothly, you should avoid contact with the treated areas as much as possible for the first two weeks.
The PRP treatment, which is provided free of charge during your transplant, also promotes the regrowth of your hair grafts. You can also find additional care products in our online shop.
Elithair – We Are Always by Your Side!
Our team of experts is available round the clock, 7 days a week, to provide assistance. We will be with you every step of the way during the recovery and aftercare period.
Join over 100,000 satisfied patients and place your trust in the European market leader for your hair loss treatment.
FAQ
Can I Use Healing Ointments?

The use of healing ointments is not essential. However, you may choose to apply special products to your donor area after consulting our experts. In this case, please make sure to use only quality ointments and to wash your hands before applying them.
Is the Healing Process After Hair Transplantation Painful?

After a hair transplantation, there may be some pain due to swelling of the head. This should disappear after a few days. Itching may occur due to the healing of the wound. Do not scratch with your fingernails under any circumstances.