PRP Hair Treatment
Get back your thick and full hair without surgery.
Experience the transformative effects of advanced Platelet Rich Plasma (PRP) treatment for individuals dealing with hair loss concerns like androgenetic alopecia and thinning hair.
Join the ranks of over 100,000 satisfied patients who trust Europe's Number 1 for their hair loss problems.
Visit our West London location and experience it firsthand.
Book Your Session
What is the PRP Hair Treatment?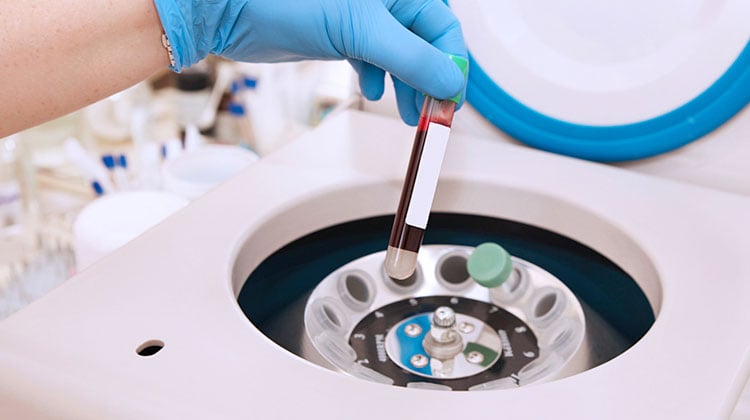 Often referred to as ''Vampire Lifting'', PRP hair treatment, is an organic method that stimulates hair growth using your own blood – distinguishing it from other cosmetic procedures. 
The low-risk method involves enriching the body's own blood concentrate to encourage hair growth. Blood is extracted, enriched with nutrients and turned into a highly potent serum which is injected into the soft tissue (injection site) of bald spots. 
This releases high quality platelet-rich plasma which introduces growth factors to local blood cells, stimulates new growth while repairing existing damaged hair roots.
Result: naturally thick and full hair! 
Book Your Session
PRP: Before and after photos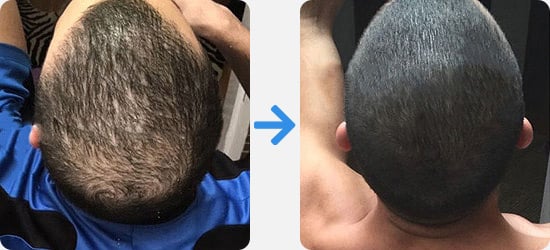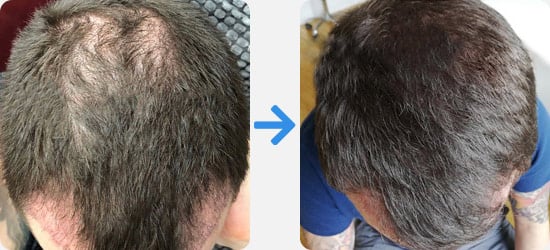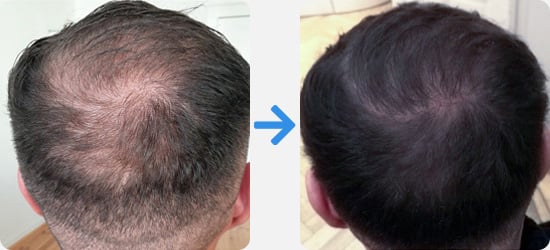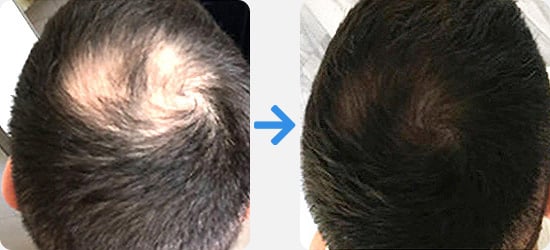 The inspiring results of a PRP hair treatment are clearly visible in our before and after picture comparison. You too can strengthen your hair with the 100% natural PRP injections and get back your confidence.
Contact your personal expert now and enjoy your naturally thick hair!
Your Way Back to Full Hair: PRP Process in Detail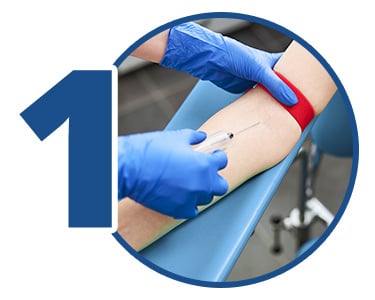 Blood is taken by well trained experts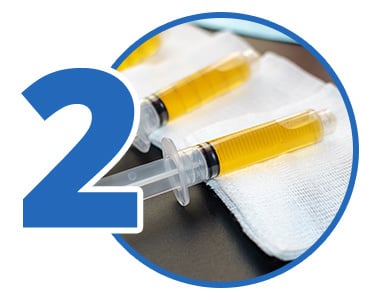 Centrifugation of the blood and separation of the blood plasma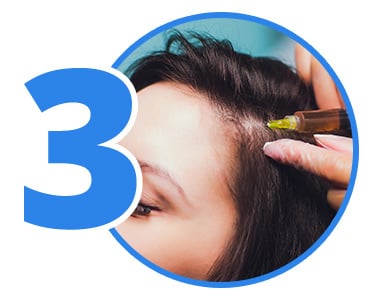 Injection of the blood plasma to strengthen the hair structure
PRP Hair Treatment
Transparent and Fair UK Price
For our PRP hair treatment in the UK, the price is always calculated fairly and individually.
The final cost generally depends on the extent of your hair loss and the required number of sessions.
Nevertheless we are happy to offer you a special discount package, where you get 6 PRP sessions for the price of 4!
Get your discount now and book your personal PRP hair treatment!
Book Your Session
What are your Advantages?
Our PRP Treatment location in London, UK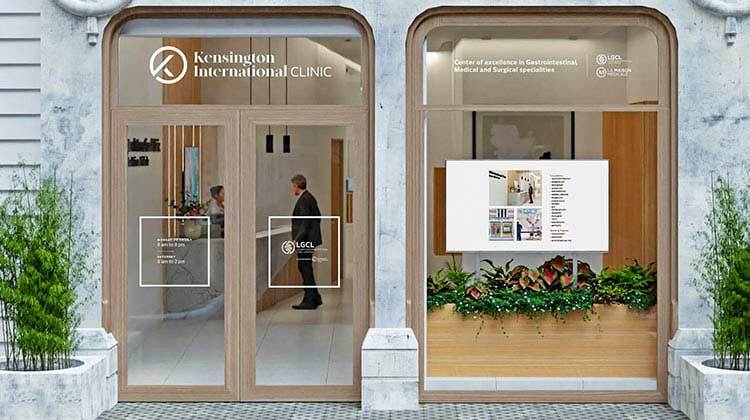 As Europe's market leader in the field of professional hair treatments, we are delighted to present to you our location in London, situated in the Kensington International Clinic.
You can now access our PRP hair treatment for hair loss locally from the UK in our new location in London. 
You will find us conveniently located in the heart of South-West London:
Kensington International Clinic
2 North Terrace,
London SW3 2BA
Equally strong in Combination with a Hair Transplant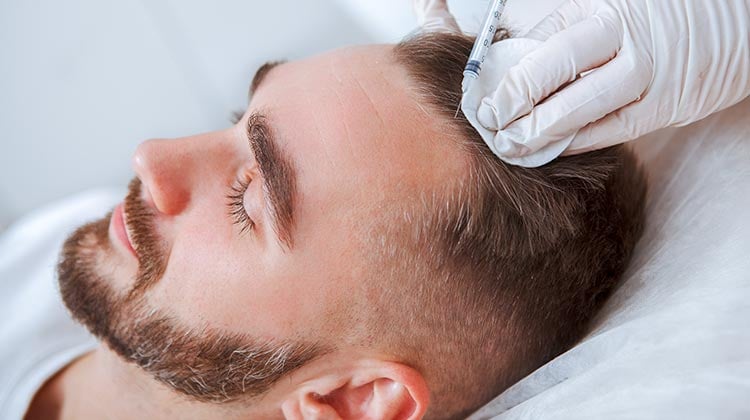 In combination with a hair transplant, the PRP hair treatment is also extremely effective.
Following a professional hair transplantation procedure, PRP therapy enhances the growth rate of not only the transplanted hair follicles but also the surrounding hair.
Your new thick and full hair will be maintained and you will get the best out of your new hairstyle!
Book Your Session
The Best Provider for your PRP Hair Treatment in the UK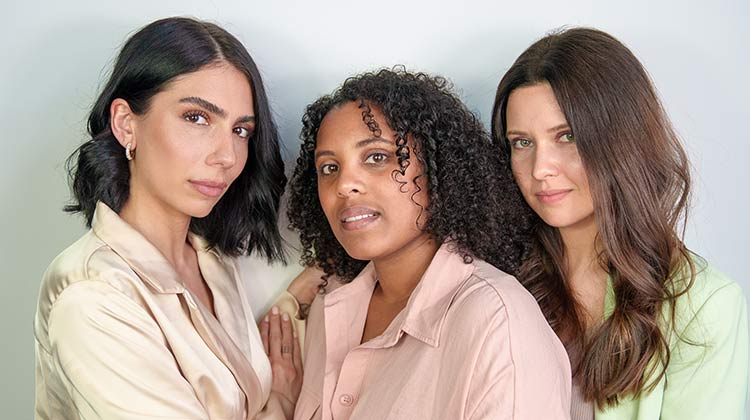 Harnessing the body's own regenerative powers, the PRP hair treatment is the perfect technique for hair loss. It is all about your blood, specifically utilizing Platelet Rich Plasma (PRP) injections.
The extracted plasma is highly concentrated in the blood proteins and platelets, and thus the basis for remarkable cellular rejuvenation and regeneration.
Over 100,000 patients had their hair loss treated with PRP at Elithair. It's not just the excellent 24/7 service that creates satisfaction – the perfect results are what makes our patients happy.
Book your free consultation with your personal expert today and enjoy your full hair with the 100% natural PRP hair treatment.
Free Consultation
FAQ
When do results become visible?

The success of a PRP hair therapy increases with the number of sessions. In most cases, progress is visible after about 3 weeks. The strength of your hair structure becomes more apparent during this time, highlighting the effectiveness of the therapy.
How long does a PRP treatment last?

The durability of a PRP hair treatment varies from person to person. Our specialists advise to have the treatment refreshed at least 1 time a year. This ensures that your result always looks natural and thick. Our specialists will be happy to advise you individually on this matter.
What needs to be taken into account after a PRP treatment?

You do not have to wait for a long healing phase after the PRP hair treatment. However, sports, sun and swimming should be avoided for 3 days. Hair and head washing can be performed 24 hours after the procedure.
How often do I have to undergo a PRP hair treatment?

The treatment is particularly effective if you have at least 4 sessions performed at an interval of 3-4 weeks. Regarding the refreshment after your first sessions, you yourself are the best indicator for your next Platelet-rich plasma treatment. You can have a PRP therapy as many times as you wish. However, our specialists advise that you have your naturally dense hair refreshed at least 1 time a year.