Elithair Studies
As the market leader in the field of modern hair transplantation, Elithair stands out for its consistent results and internationally renowned specialists, as well as for its ongoing commitment to innovation.
In addition to researching and implementing new cutting-edge methods, such as the NEO FUE and SDHI techniques, our studies provide us with an important insight into not only the effectiveness of the treatments, but also patient satisfaction.
Our Studies
As transparency is at the heart of our work, we feel it is essential to share this knowledge with you. Below you will find a detailed overview of some of our most significant studies.
Hair transplant satisfaction study
We don't just want to have happy patients, we want to inspire them. For several years now, our recommendation rate has remained between 98% and 99%. That's why we launched a comprehensive patient satisfaction survey in July 2022, which is available online for free here.
Study on the effectiveness of the ingredients in Elithair products
Elithair not only relies on the highest quality for professional hair transplants, but also for those by Dr. Balwi developed hair products.
Read all the important information about the effectiveness of the ingredients in our products here.
STUDY OF THE EFFECT OF ENERGY DRINKS ON HAIR LOSS IN ADULTS
According to the 2013 EFSA report on energy drinks, approximately 30% of adults surveyed consume energy drinks. For 12% of them, their consumption is considered "high and chronic" and averages 4.5 litres per month.
In this short article, Dr. Balwi explains the impact of energy drinks on hair loss in adults.
To learn more about the study, see the document available here:
Testimonials from our patients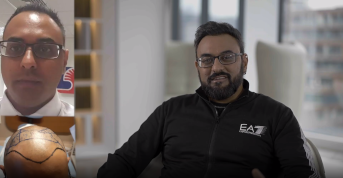 Shahid
"I've finally got my confidence back. I'm the first one in front of pictures now."
4,000 Grafts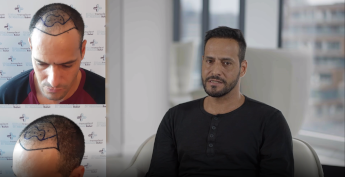 Rawderson
"I'm so glad that I had a hair transplant. My happiness is all that matters."
3,500 Grafts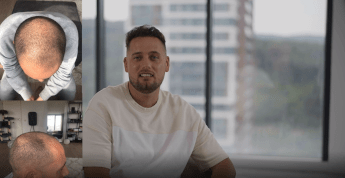 Monier
"When I look in the mirror today, I can't imagine not having full hair."
4,000 Grafts