NEO

FUE® Hair Serum Preparation
An Elithair Innovation Made for You!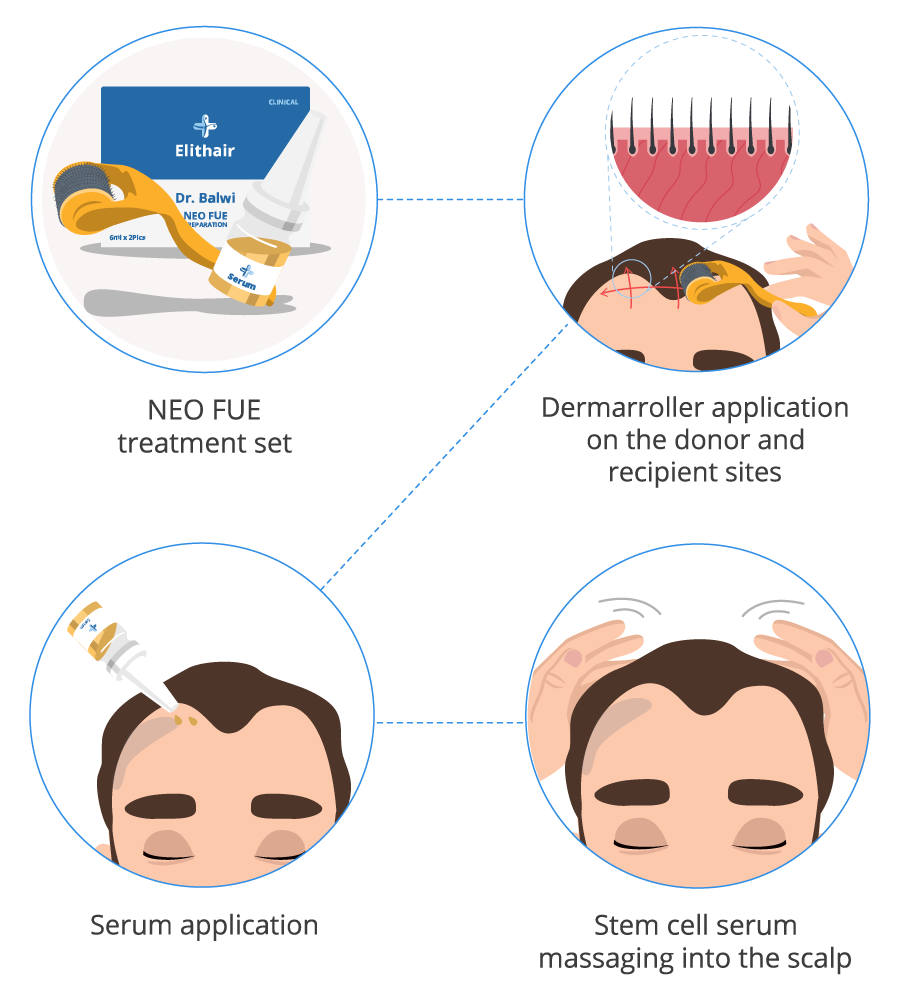 The NEO FUE is an exclusive technique developed by Dr Balwi that optimally primes your hair follicles for your transplant.
You will receive the NEO FUE set before your treatment starts. It contains a biotin rich hair serum that needs to be applied to your donor and recipient sites. Thanks to its vitalising effect, your growth rate and hair density will significantly increase.
Start your free hair analysis today to find out more. It only takes 2 minutes!
Free Hair Analysis
Get Better Results With the

NEO

FUE®
Before and After Pictures
Why Use the

NEO

FUE® Preparation?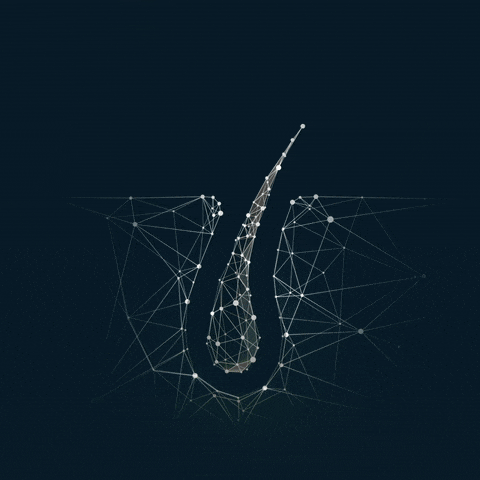 Thanks to the NEO FUE your hereditary hair loss and receding hairline are effectively combated, even before your hair treatment.
With this exclusive procedure, Dr Balwi has succeeded in revolutionizing and redefining the field of hair restoration.
Using the NEO FUE preparation prior to your hair treatment can increase your hair growth rate by up to 98%.
Free Hair Analysis
Medical Approach for the

NEO

FUE®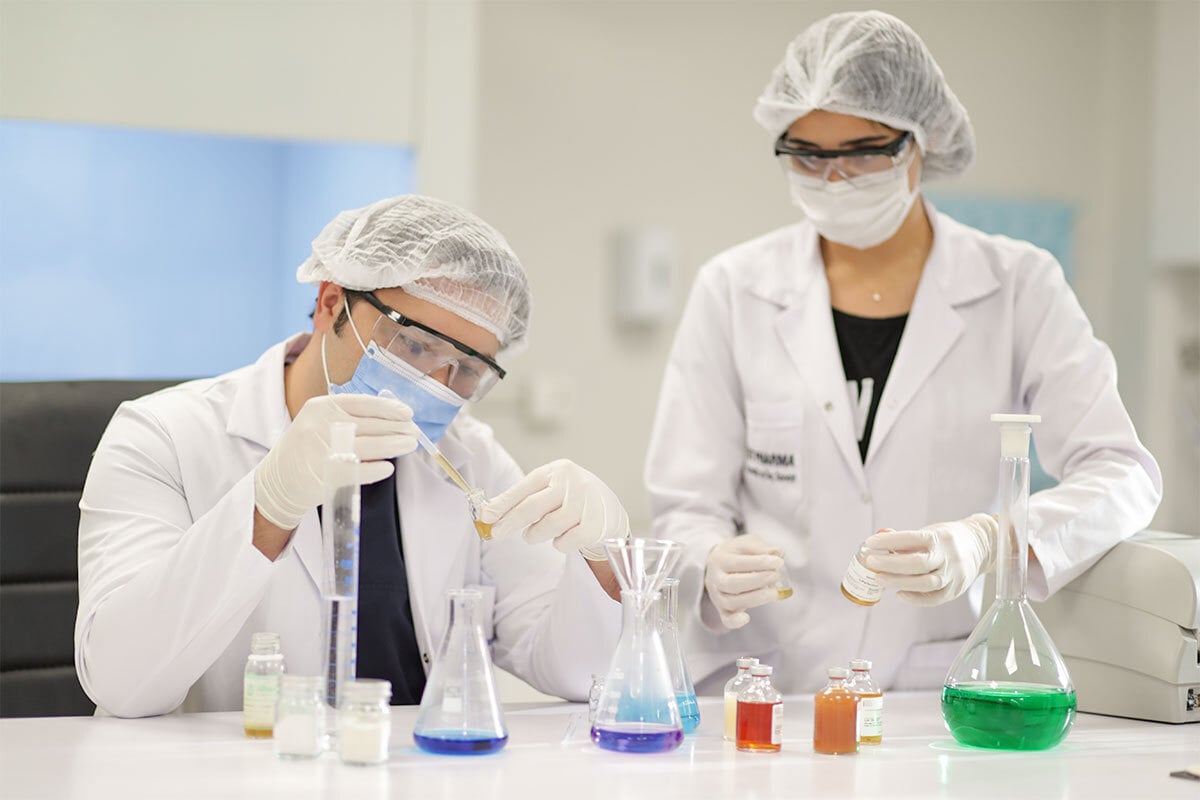 The benefits of your hair transplant with the NEO FUE preparation are based on effectively researched medical processes.
The dermal micro-environment of your donor and recipient area is stimulated and optimally supplied with blood thanks to this exclusive procedure.
The use of a hair serum enriched with plant stem cells supports vitalised and strengthened hair grafts in the donor area of the scalp.
Download NEO FUE medical study
The

NEO

FUE® Process
Your hair transplantation begins with the NEO FUE preparation, which lays the foundation for a perfect result prior to your treatment.
Before your hair follicles are removed from your donor area using the FUE technique, the unique nutrient serum of the NEO FUE ensures that your grafts are strengthened and revitalised.
Your follicles are thus optimally prepared for your upcoming hair treatment.
Step 1: Receiving the

NEO

FUE® Preparation Kit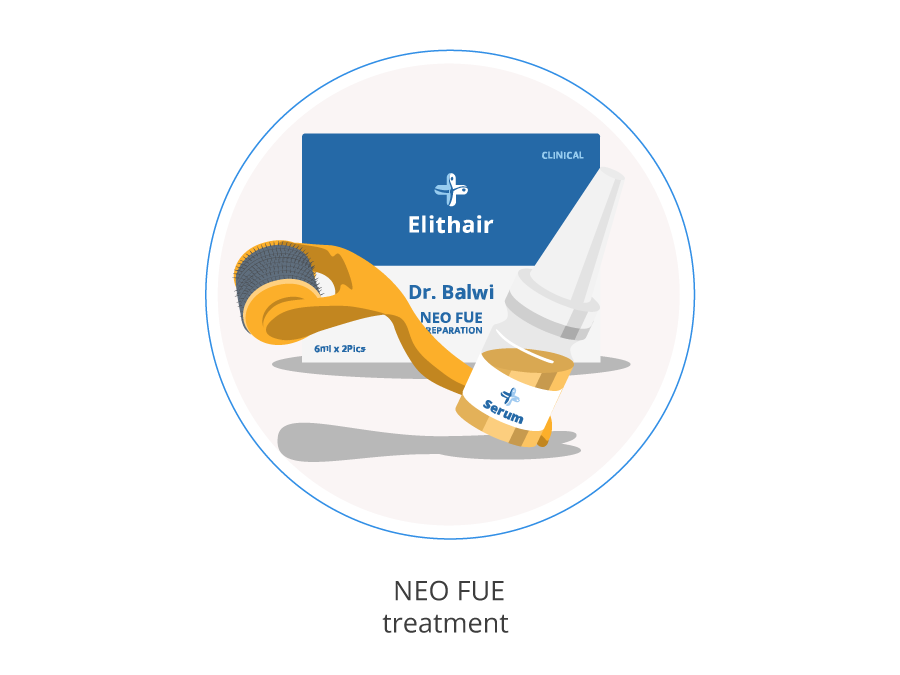 You will receive your NEO FUE kit a week before the treatment starts. It contains a dermaroller and two bottles of our biotin rich serum.
You need to administer those twice before the procedure: once 7 days beforehand and once 1 day prior to the hair transplant.
Step 2: Using the Derma Roller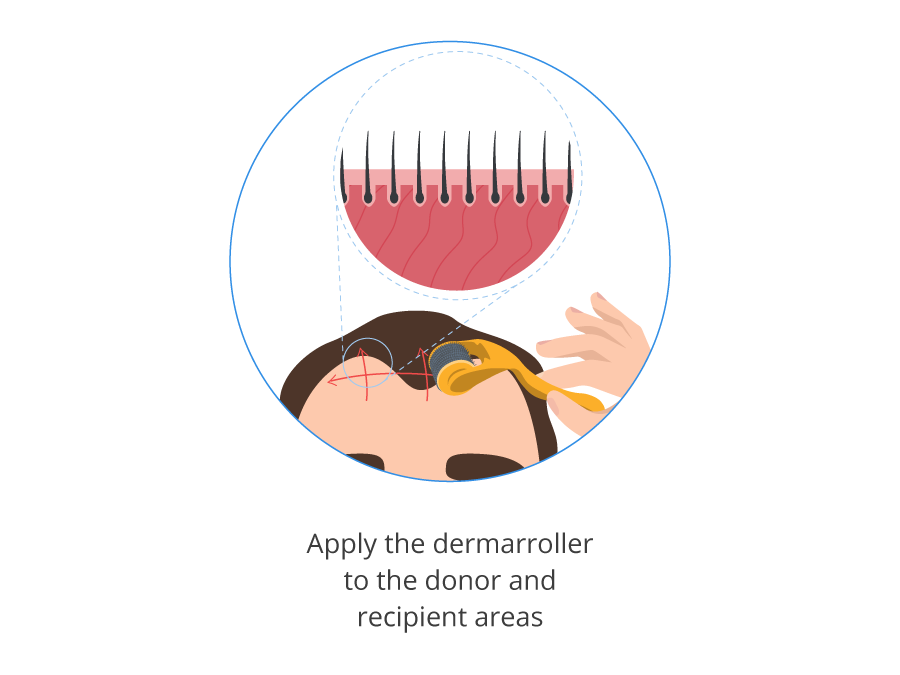 You need to use the derma roller on both your donor and recipient area.
To do this, roll it over your head 8 times vertically, 8 times horizontally and 5 times diagonally.
This stimulates the blood circulation and has a positive effect on your grafts and the subsequent healing process.
Step 3: Applying the Serum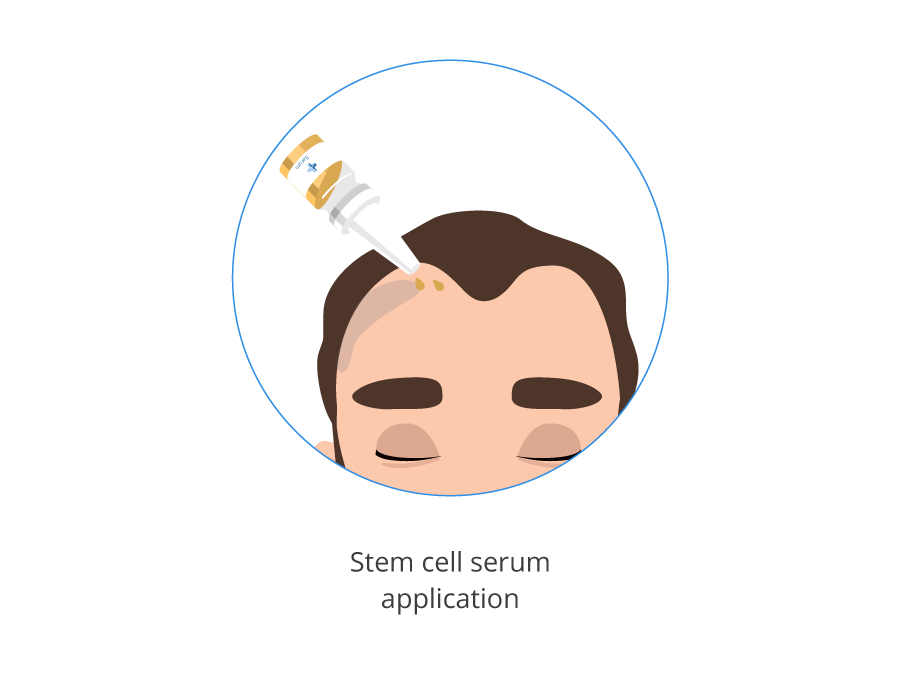 As mentioned above, the serum is applied with the derma roller. Use a whole bottle for both applications.
The serum contains plant stem cells and biotin, which are crucial ingredients for your hair. These strengthen your hair follicles and awaken your dormant hair from the telogen phase.
Step 4: Distributing the Serum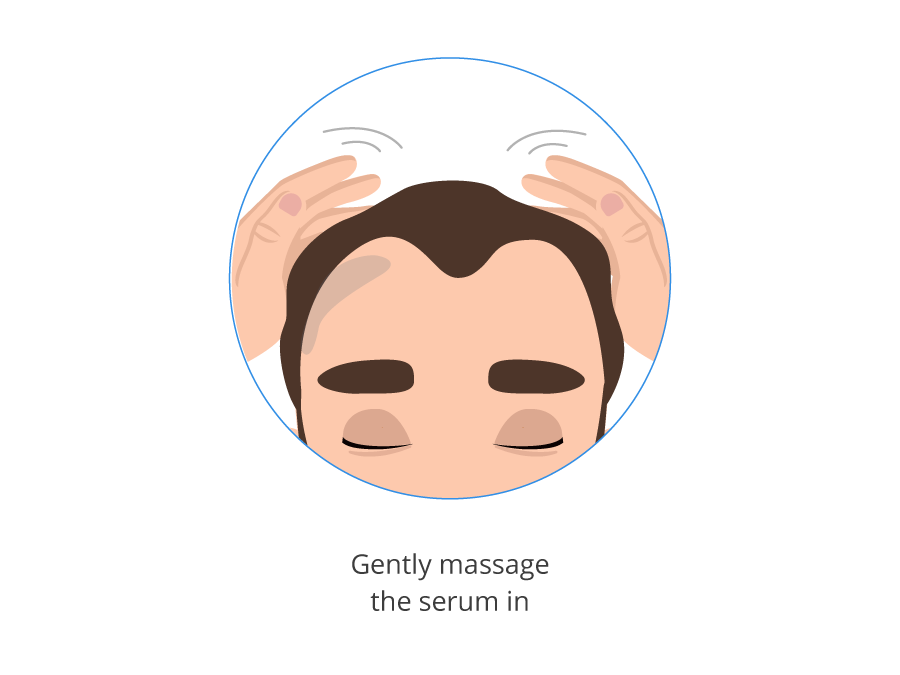 After spreading the serum evenly on your head, massage it thoroughly into your scalp in circular motions.
To prevent impurities from entering the micro-injuries, make sure to clean your hands properly before applying it.
Free Hair Analysis
Your

NEO

FUE® Benefits at a Glance
Up to 98% higher growth rate
NEO

FUE® Preparation: No Extra Cost!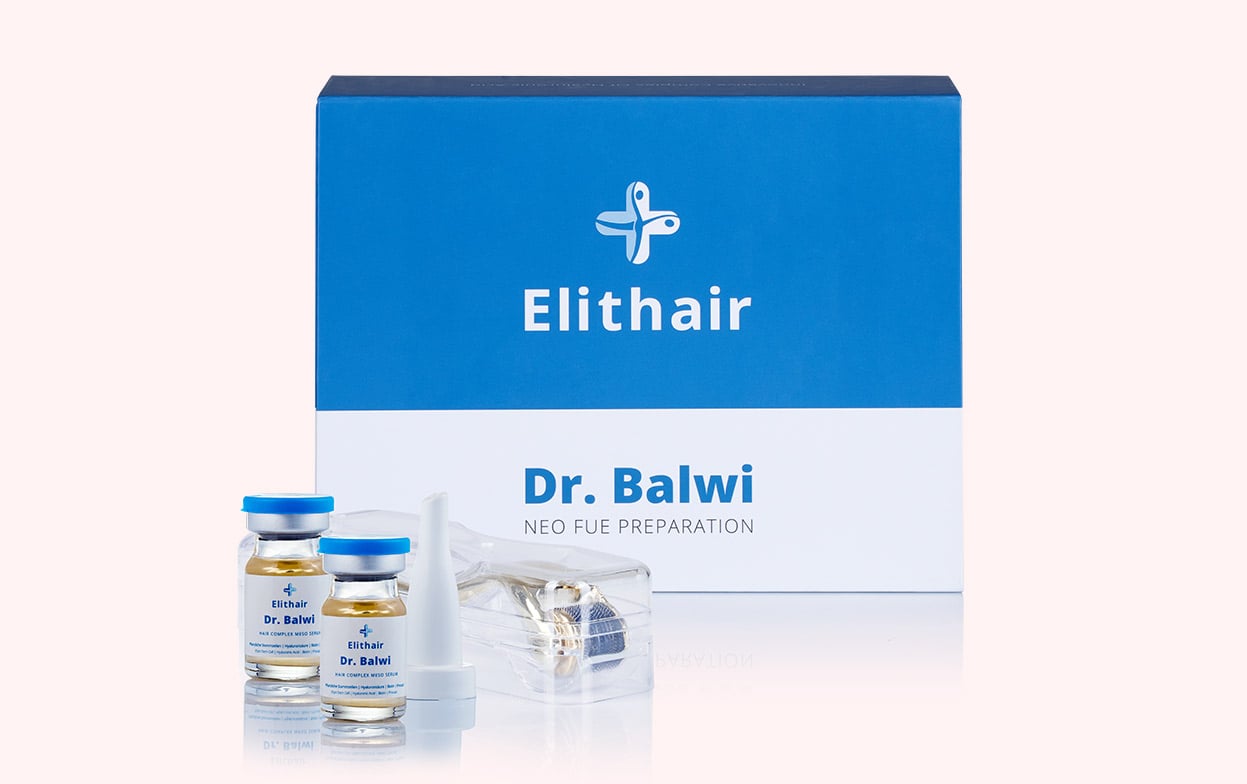 The NEO FUE set is supplied to all our patients at no additional charge.
This exclusive hair restoration preparation is included for all our hair transplant – because at Elithair perfect results are non-negotiable!
Free Hair Analysis
NEO

FUE®: Only at Elithair!
After many years of research, Dr. Balwi has developed the NEO FUE preparation exclusively for you as a patient.
This innovative procedure effectively strengthens and vitalises your grafts before your procedure, thus achieving a perfect end result in just a few months.
Contact your personal expert today to find out more about your options!
FAQ
How Does the

NEO FUE

Hair Transplant Preparation Work?

From the very first application, the NEO FUE preparation highlights its full potential. The nominal dermal papillae region, which nourishes the hair follicles, is stimulated and an increase in blood circulation occurs in the area to be grafted.

The plant stem cell serum acts rapidly in the microenvironment of the hair follicles and increases the local release of growth factors such as BMP, Wnt and FGF (fibroblast growth factor).

As a result, the hair follicles start to grow as soon as the hair transplant is completed, positively influencing the final result.
What Are the Advantages of the

NEO FUE

Method?

The NEO FUE method is suitable for all hair types and ensures optimal reinforcement of the hair follicles with stem cells. The grafts receive increased hair nutrition, which increases blood flow and makes the grafts stronger and more stable during harvesting.

Despite their short separation from the supply chain, the follicles remain strong and healthy. Another advantage is that the transplanted hairs in the recipient area have a higher growth rate and faster regeneration of the donor area is possible.
How Long Does Recovery Take?

The scabs fall off after about 8 to 12 days. After that, you can resume your daily activities as usual. Depending on the intensity, you should refrain from sports for 2 to 4 weeks. You should also protect your head from the sun after the hair transplant. Therefore, a special hat is provided for this purpose.