Hair Transplant for Women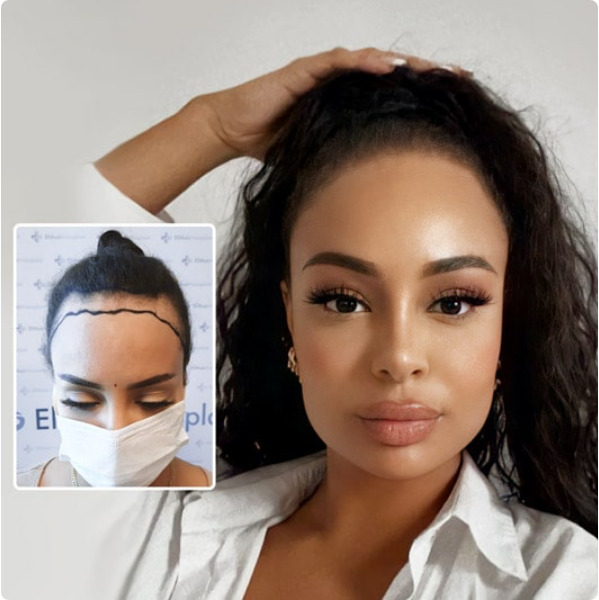 3,200 Hair Grafts
8 months post-op
With a hair transplant for women, you get a perfectly dense full head of hair with a beautiful, natural-looking hairline. At last, you can give yourself the look you've been dreaming of.
Let our specialists treat you professionally. Regain a dense, full head of hair with our innovative and exclusive methods.
50,000+
Successful Operations
Specialised Team
for Women
High Growth
Rate
Patient Support
in English
The Hair Transplant Procedure for Women
A specially developed technique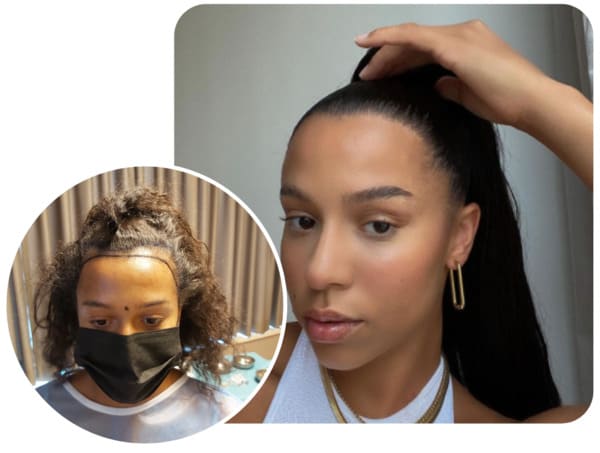 Female hair loss can have many causes including androgenetic alopecia (female pattern hair loss) for example.
Whatever the cause, you deserve to have hair that makes you feel attractive and self-confident.
Choosing us means taking advantage of our expertise and knowledge gained from over 50,000 successful treatments, as well as the exclusive NEO FUE preparation.
Innovative and Exclusive Techniques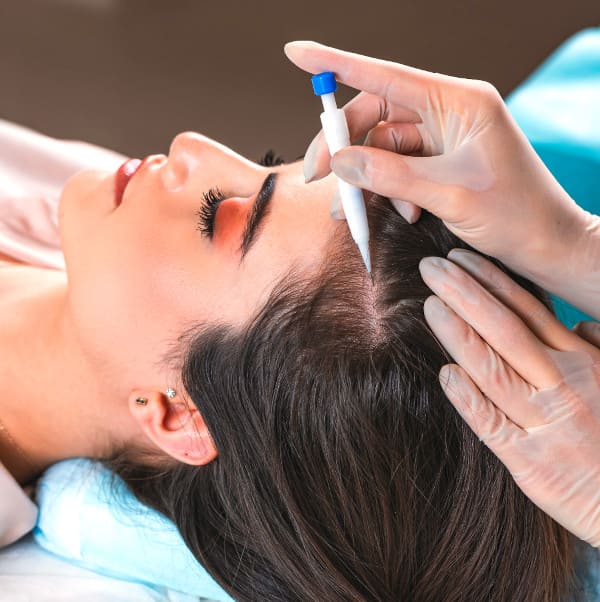 A high forehead or thinning hair are two of the main reasons why women undergo hair restoration surgery.
That's why the experts around Dr Balwi have developed unique procedures tailored for hair loss in women, to achieve the perfect hair transplant result.
The innovative SDHI technique combines the DHI and Sapphire techniques. This type of procedure provides the best density for a natural hairline.
It takes better account of the particularities of female hair structures, such as a thinner scalp or a lower, straight hairline.
In combination with our exclusive NEO FUE preparation, it achieves a satisfying and lasting appearance.
Your Benefits at Elithair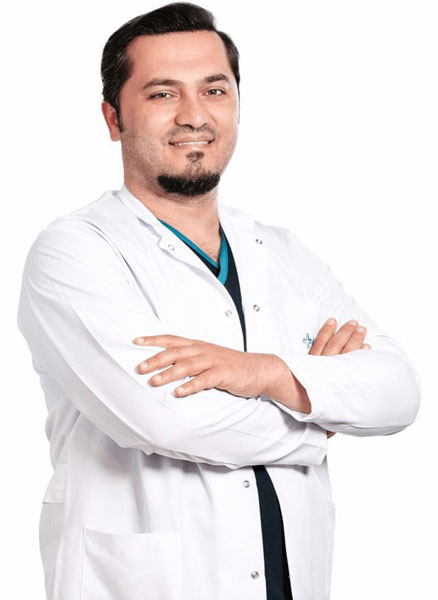 SDHI ideal for female hair transplants
Exclusive NEO FUE preparation
Possible without shaving
Flight reimbursement up to €200
Modern clinic
English interpreter
24/7 patient support
Lifetime follow-up
Hair Restoration Surgery for Women
Before and after treatment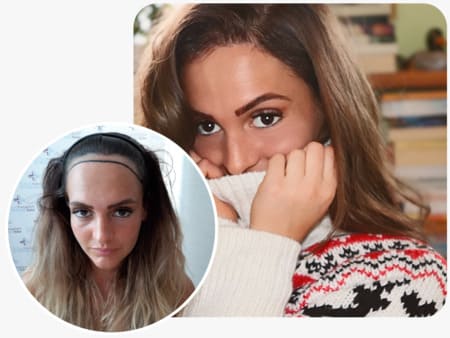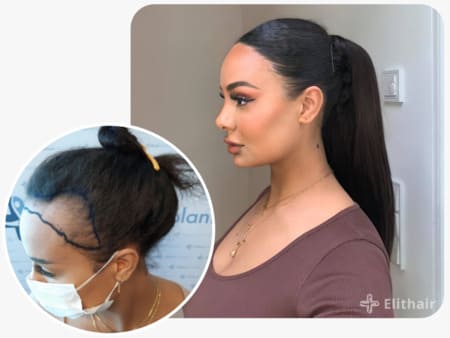 The before and after results of a hair transplant for women are spectacular. Thanks to our innovative methods and extensive expertise, we deliver results that exceed your expectations.
Take a look at the before and after pictures of our female hair transplant surgery to see the results for yourself. Perfection doesn't happen by chance!
Do you want to get your hair back? No problem!
With a free online hair analysis from our experts, you will receive an initial professional assessment within minutes – free of charge and without obligation.
Testimonials From Our Patients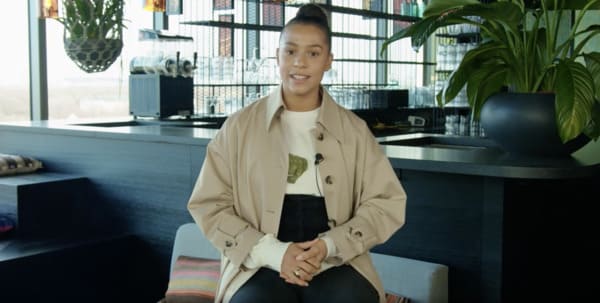 Let the positive experiences of our patients inspire you for your hair transplant for women.
Whether you have a visible hairline, receding temples or a high forehead, our specialists know how to achieve optimal results.
Take the first step by starting your hair analysis today! We provide you with a no-obligation quote.
The Price of a Hair Transplant for Women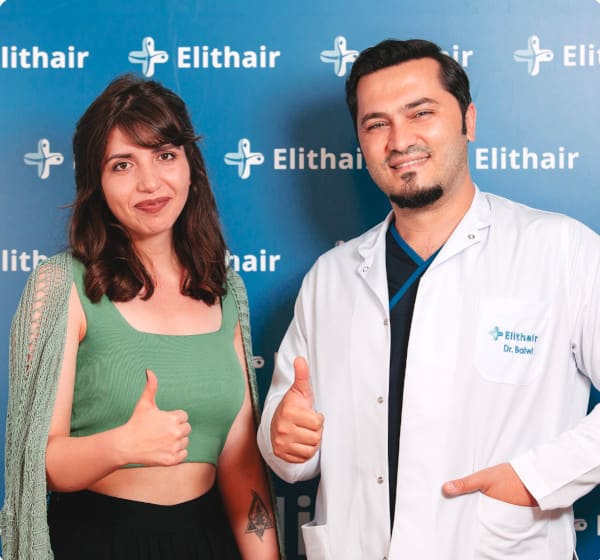 You get an all-inclusive package tailored to your needs. This gives you a complete overview of the costs of your treatment with full transparency – no hidden costs.
Your personal quote will be sent to you after a thorough analysis by our experts. The number of hair grafts to be transplanted and the grafting method to be used are the key elements of this calculation.
For every hair transplant, we use the Follicular Unit Extraction (FUE) method to take the hair grafts from the donor area for a natural appearance.
In addition to the procedure, this price includes the preliminary examination, transfers, luxury hotel, care products and much more.
Your Female Hair Transplant in Turkey
It's time to take charge and do something for yourself – a hair transplant for women in Turkey.
The benefits are obvious. The Bosphorus country is a pioneer in the field of hair transplantation and boasts internationally recognised doctors.
Place yourself in the experienced hands of the women's hair transplant specialists in Istanbul.
You can expect a naturally perfect result that will boost your self-confidence and bring you a new joy in life.
Frequently Asked Questions
How much does a hair transplant for women cost?

The cost of a female hair transplant depends on the number of grafts needed and the method used. Our experts will analyse your hair loss and inform you of the total cost.
At what age should a hair transplant be performed?

You can have a hair transplant at any age. Our experts will be happy to tell you if it makes sense for you to treat your hair now.