Your Hair Surgery Specialist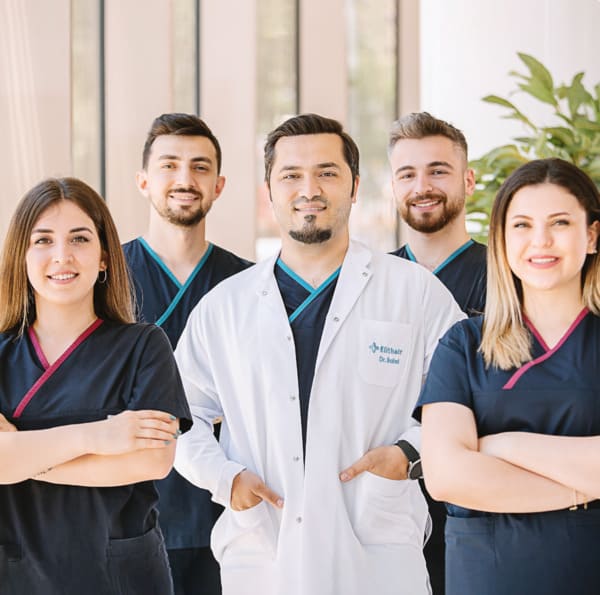 Our Medical Director, Dr Balwi, is a specialist in hair transplant surgery and his mission is to give you back your natural hair in order to restore your confidence.
With the help of selected specialists and innovative methods such as the exclusive NEO FUE, he achieves an outstanding result for you.
Thanks to them, more than 50,000 patients have had their hair restored at Elithair.
About Dr Abdulaziz Balwi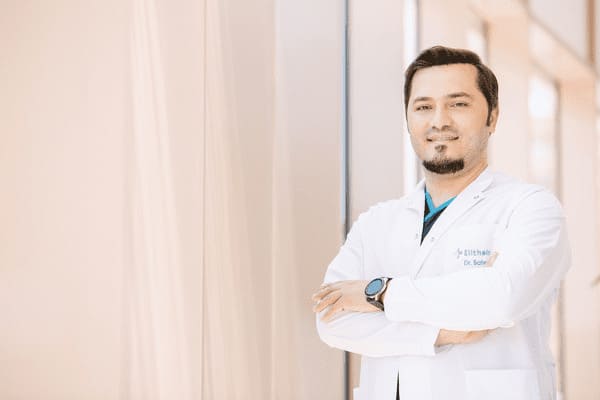 Your desire to rebuild your self-confidence by restoring your hair is a subject close to Dr Balwi's heart. Since 2015, he has been rigorously and brilliantly running the Elithair medical department to achieve the best results for every patient.
He has set himself the goal of helping 1 million people through personalised hair loss surgery methods and hair care products.
To make this possible, the hair transplant specialist is constantly researching new techniques and exchanging ideas internationally with equally renowned colleagues.
2010
Graduate of the Faculty of Medicine
Ege University
2010
Certification in aesthetics and hairdressing
2010 – 2011
Specialist in hair surgery
Ägäis Hospital
2011 – 2012
Specialist in hair surgery
Mert Hospital
2012 – 2013
Head of the Emergency Department
2013
Specialist and coordinator for hair transplants
Emsey Hospital
2013 – 2015
Specialist and coordinator for hair transplants
Nightingale Hospital
2015 – Present
Specialist and Medical Director for hair transplants
Istinye University Hospital
The Highest Expertise For You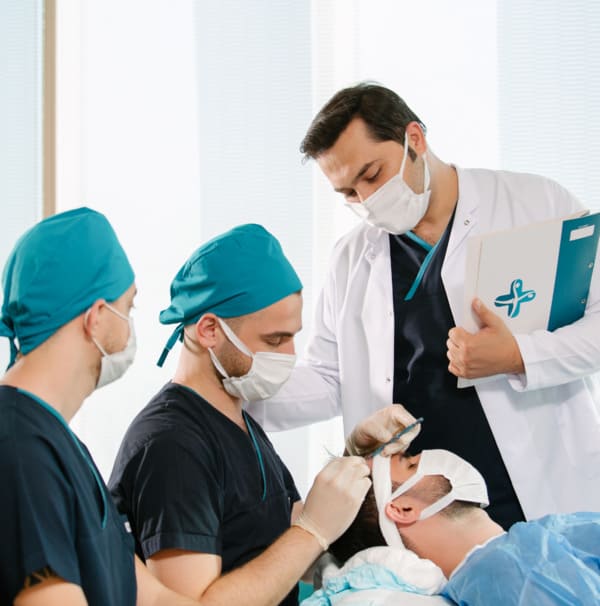 With Dr Balwi and his team, you are in good hands. His advanced education and continuous further training in the field of hair surgery make him the first choice when looking for a doctor.
You benefit from the experience of over 50,000 successful procedures. Both staff and patients consider him to be the best doctor when it comes to hair transplants.
As the positive reviews on various platforms show, the results he achieves still impress our patients.
Expert Hair Surgery Teams
During your treatment, our hair transplant doctors are supported by teams of highly qualified specialists.
Our experienced teams are specialised in the various stages of the process. This means that one team deals exclusively with the extraction of your hair follicles, while another opens the channels in the recipient area etc.
You can be sure that our teams are made up of international specialists in all modern hair transplant treatments, including the DHI method and the Sapphire technique.
Dr Fadil Balwi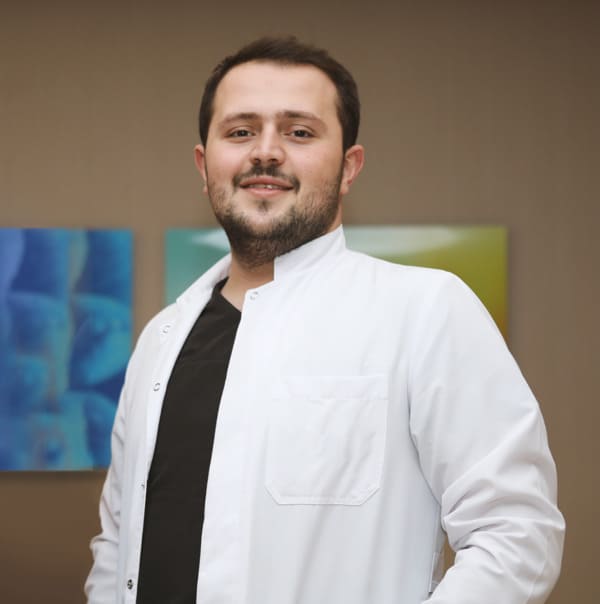 Dr Abdulaziz Balwi found the perfect partner in his brother, Dr Fadil Balwi.
He is also an absolute specialist in hair surgery. He has been the indispensable right-hand man of our Medical Director for 6 years now.
Dr Fadil Balwi has participated in a large number of advanced training courses on the subject of hair transplantation, as well as in two seminars for the ISHRS (International Society of Hair Restoration Surgery).
He is passionate about the constant exchange with his medical colleagues and the new development concerning hair transplants.
Research and Further Education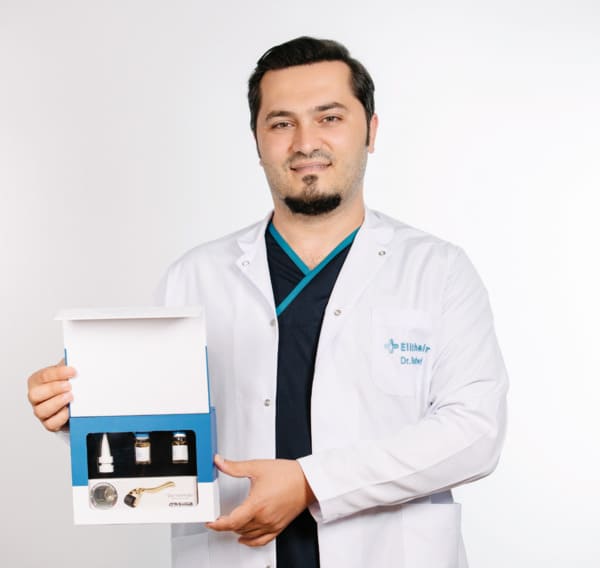 In order to offer you such good results, your hair surgery specialists are constantly researching and developing exclusive methods that you will only find at Elithair.
For example, it has taken years to develop new techniques such as the NEO FUE preparation and the SDHI procedure.
Dr Balwi is aware of the responsibility of hair transplant doctors. That is why he regularly attends further training courses and seminars so that he can combat your hair loss even more effectively.
The Hair Transplant Specialist Is Waiting for You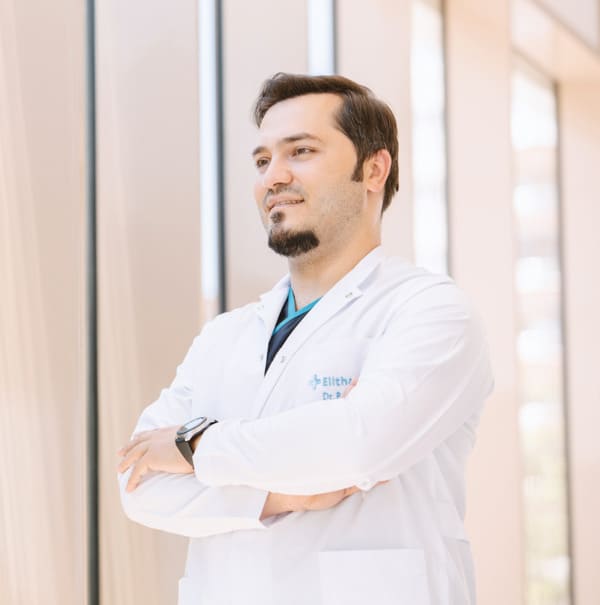 Take the first step to achieve your desire for thick hair – you deserve it!
With our free hair analysis, we can tell you immediately how many grafts you need and which method will give you the perfect end result.
Make an appointment today for a non-binding consultation with our experts!
Awards and Certificates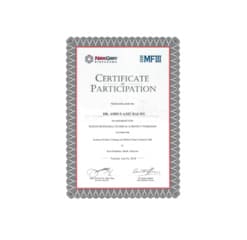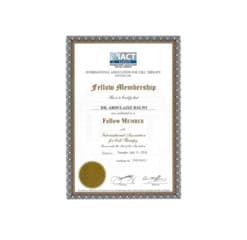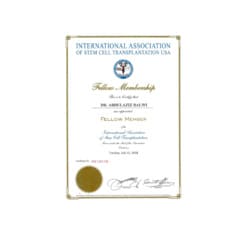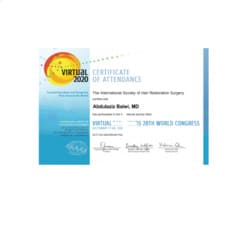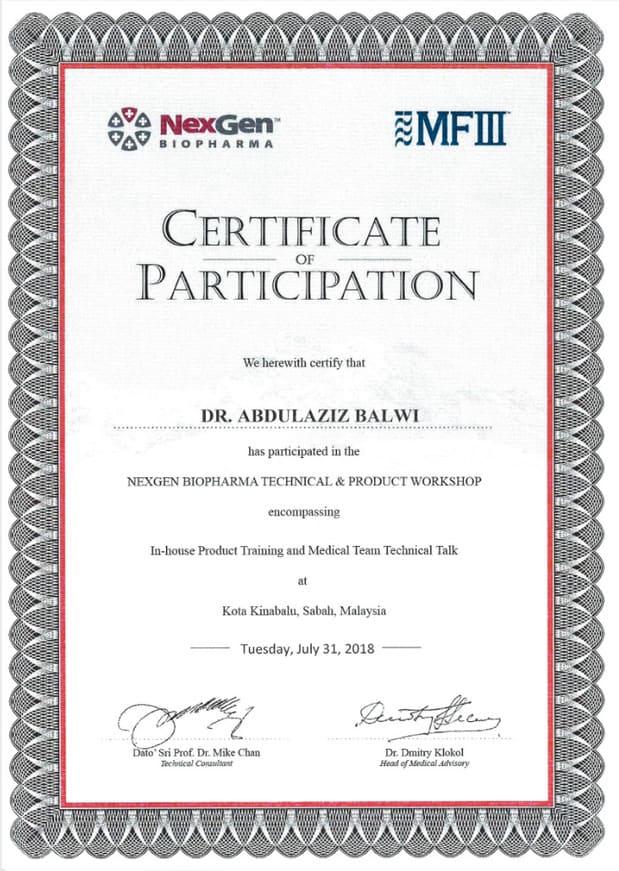 ×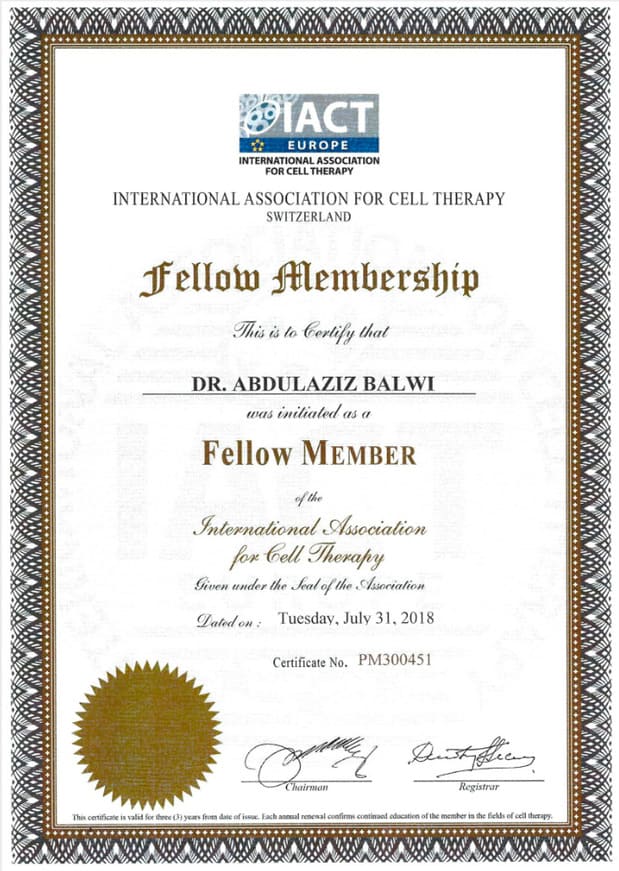 ×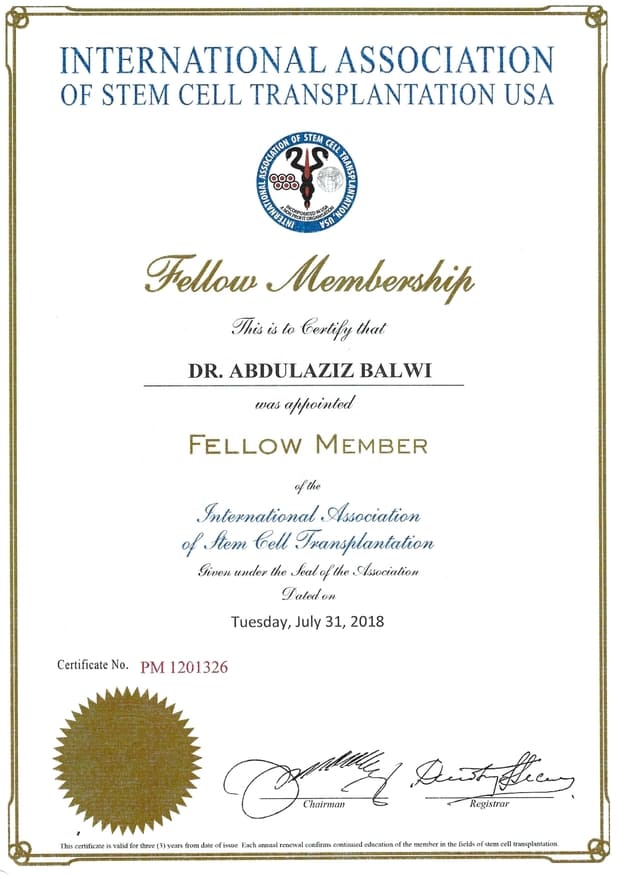 ×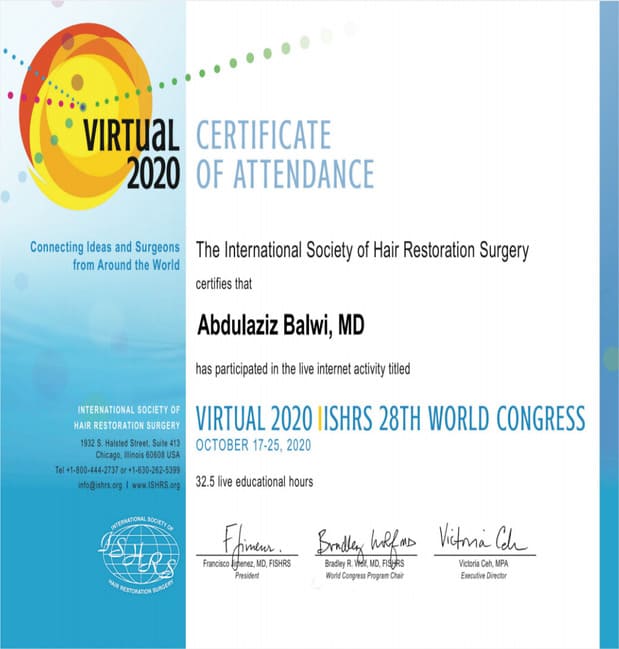 ×
Frequently Asked Questions
What is Dr Balwi's medical background?

Dr Balwi started his medical studies in 2004. After successfully graduating, he specialised in hair surgery and has been the Medical Director at Elithair since 2016.
How do I know if a doctor is really competent?

Experience, expertise and empathy with patients are qualities that a good doctor should possess. Dr Balwi combines all these skills and is therefore also considered the best hair transplant doctor by many of his patients and colleagues.