Discover the Percutaneous Hair Transplant Technique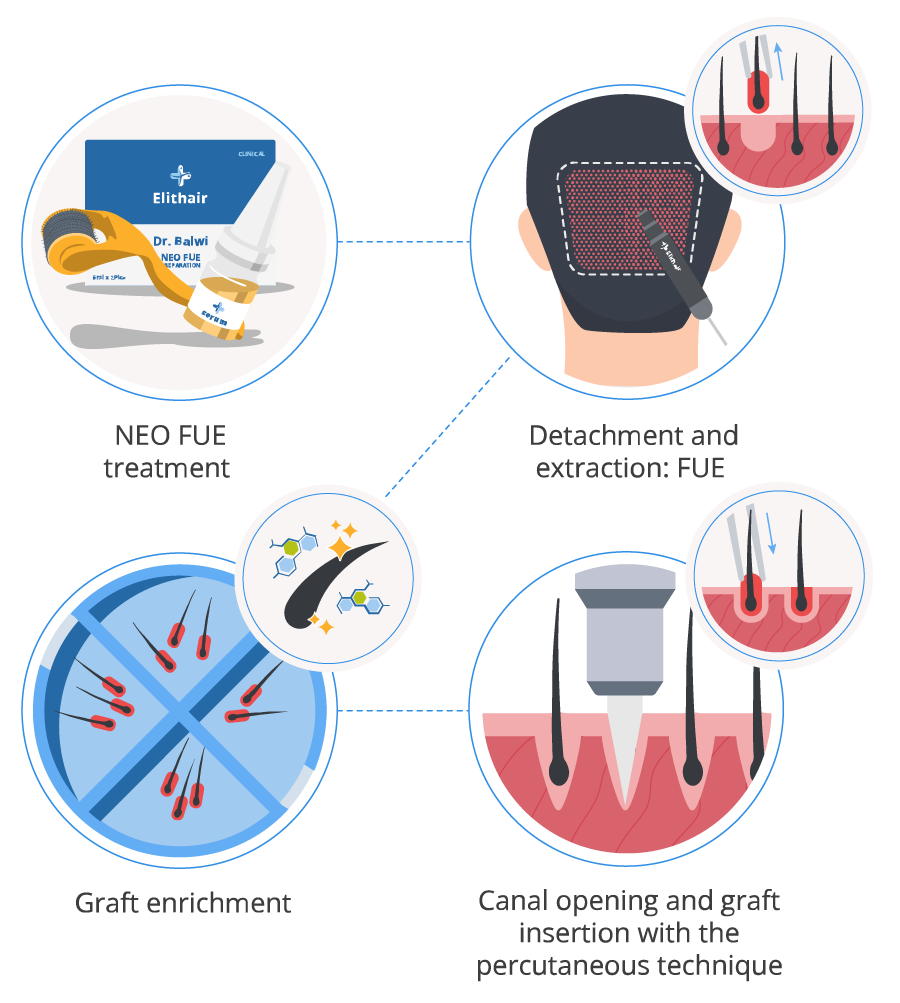 The percutaneous technique is mainly used to treat patients with a thin hair structure.
The method is also one of the options used by specialists to combat androgenic hair loss and receding hairlines.
Start your free hair analysis today and learn more about your personal treatment options – it only takes 2 minutes!
Free Hair Analysis
Percutaneous Hair Transplant
Before & After Results
Why Use the Percutaneous Hair Transplantation Technique?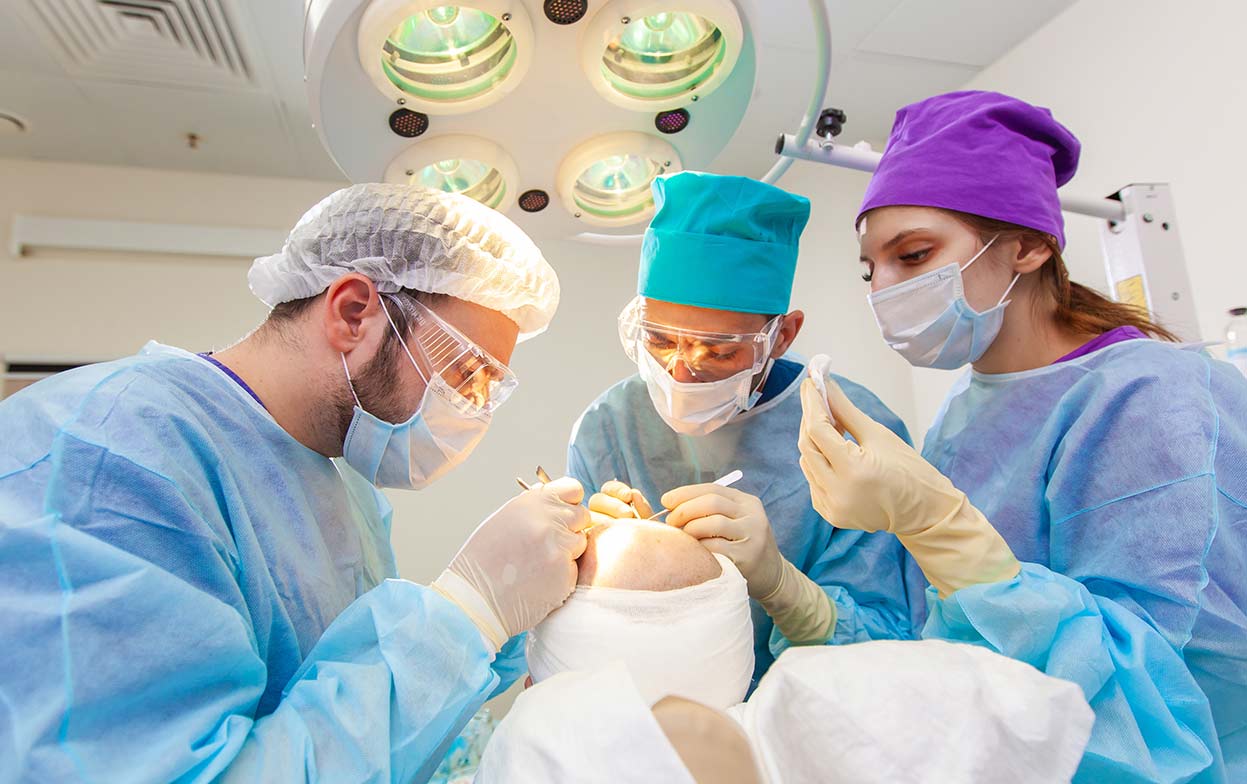 Today, this type of surgery has been largely superseded by more modern procedures such as the DHI method and the Sapphire technique.
But good results can still be achieved with the percutaneous method, and it is an ideal solution for patients with thin hair.
The pointed steel blades used in this method have been designed to give a natural end result. This focus has allowed the technique to dominate the market for years.
Free Hair Analysis
Your 4 Steps for Radiant, Full Hair
Your percutaneous hair transplant consists of 4 steps, which are all carried out individually by our different teams of specialists.
Dr Balwi and his experienced team have acquired in-depth expertise in the field of percutaneous transplantation. Their goal is to ensure that you will achieve a natural and perfect end result, whatever your hair type.
Step 1: Preparation with

NEO

FUE® Treatment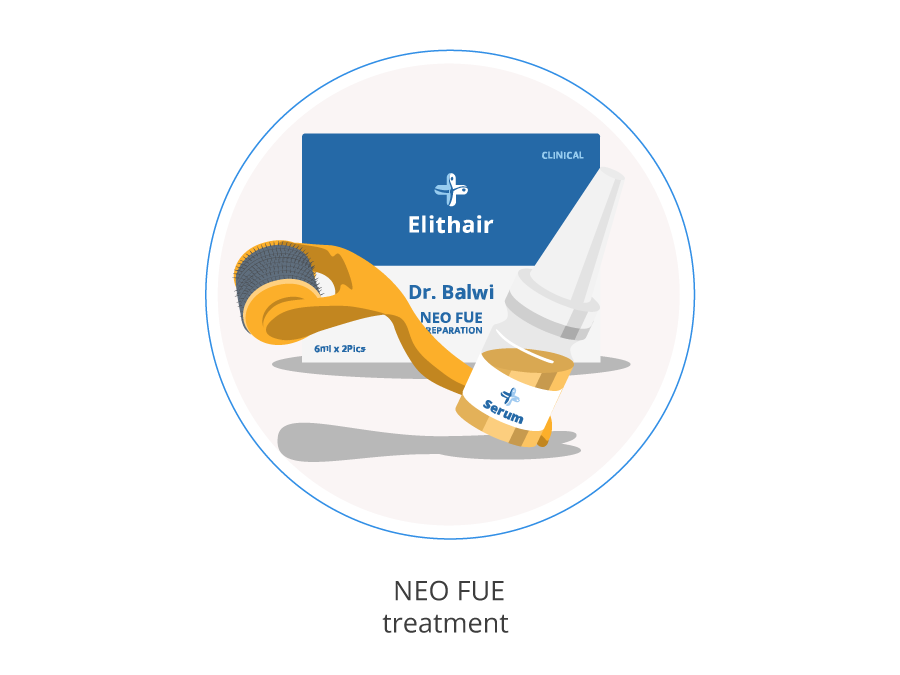 You will receive the exclusive NEO FUE preparation even before your percutaneous hair transplant. The set will be sent to you in advance and includes 2 special serums and a derma roller.
Apply the serum to your donor and recipient areas with the dermaroller before your hair transplant.
Your hair follicles are thus revitalised and strengthened. Your final growth rate can increase by up to 98% as a result of the procedure.
Step 2: Extraction With the FUE Technique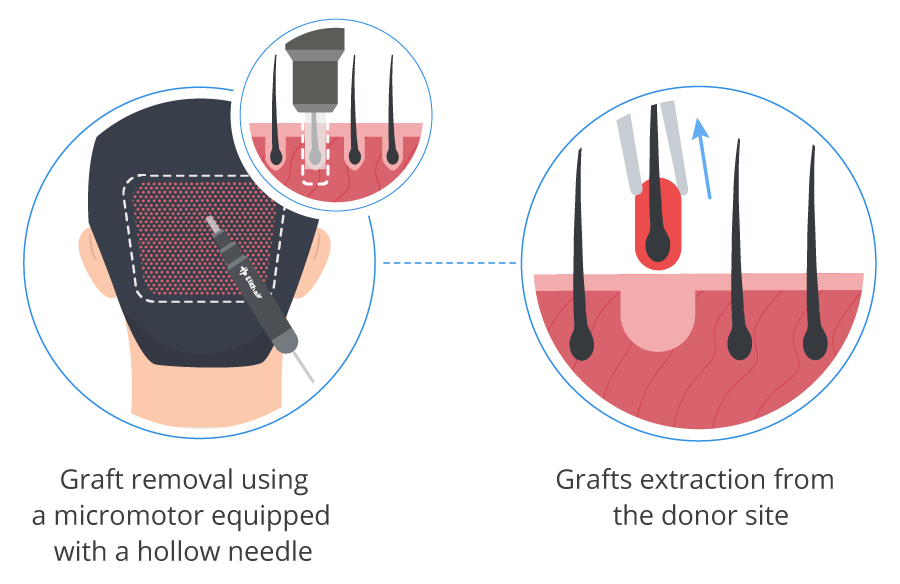 Your grafts are harvested using the modern FUE technique.
Your hair follicles are loosened by a special hollow needle driven by a micromotor and then removed manually.
The FUE is the best extraction technique available today since it also preserves your donor area.
Step 3: Storage in a Special Nutrient Solution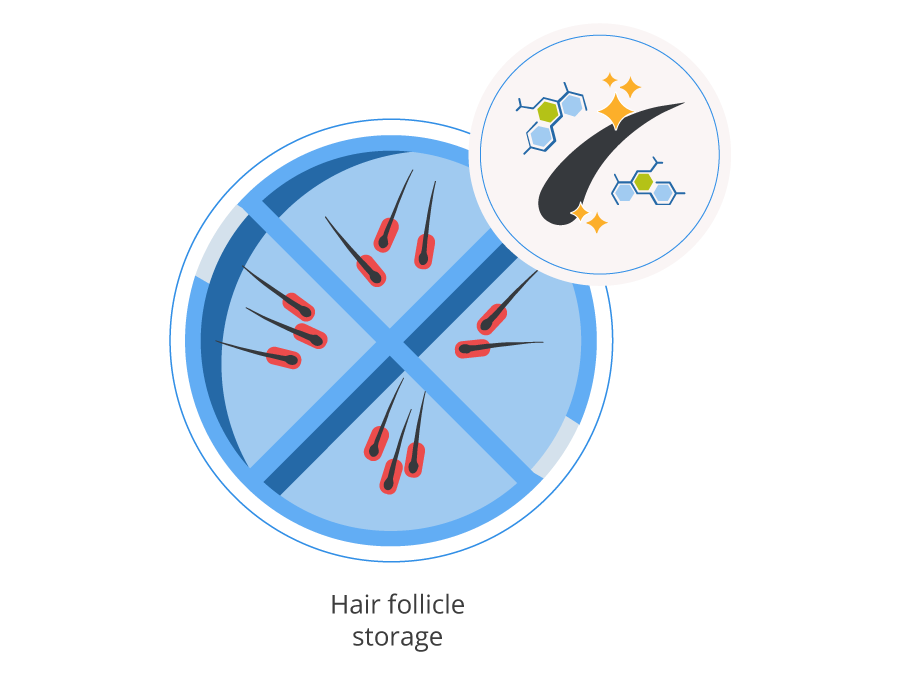 As your grafts are separated from the nutrient supply after harvesting, the next step is to store and supplement them in a special biotin rich solution.
Thanks to this nutrient solution, your follicles are strengthened for the next step of the percutaneous hair transplant operation.
Step 4: Transplantation With the Percutaneous Method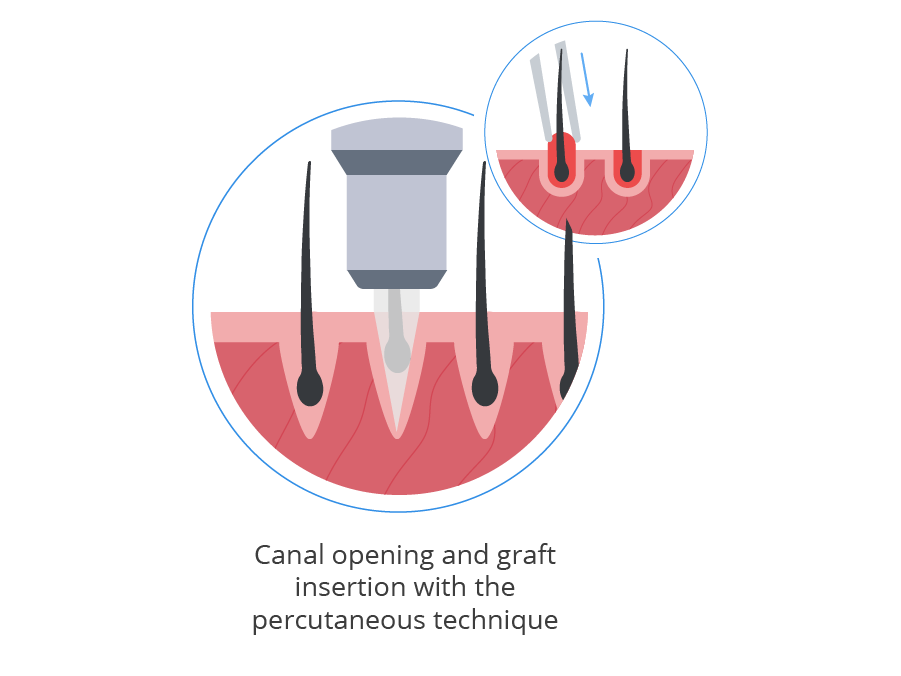 The final step of your hair transplant begins with the opening of the hair canals.
Your grafts are then manually transplanted into the bald spots.
Thanks to the special canal opening, the specialists are able to transplant 80–100 grafts per cm2, which ensures a natural growth direction for your hair follicles.
Free Hair Analysis
Percutaneous Hair Transplant Costs
Your percutaneous hair transplant costs are calculated based on various factors and communicated to you transparently.
Among other things, the number of grafts and the technique to be used are taken into account.
Let our experts calculate your exclusive non-binding offer now!
Calculate My Offer
Your Benefits With Elithair
Why Get a Percutaneous Hair Transplant in Istanbul?
Your percutaneous hair transplant in Istanbul will be the first step towards a life with full, radiant hair.
Benefit from a natural growth direction and a high hair density.
Contact your expert now to find out more in a non-binding consultation!
FAQ
What is Special About the Percutaneous Technique?

The special feature of percutaneous hair transplantation is that a pointed needle is used to open the hair channels. This makes it easy to determine the direction of the growth of the grafts, and the result has a natural appearance.
Is this Procedure Dangerous?

No. This is a minimally invasive procedure. You can leave our clinic the same day. Thanks to the expertise of our teams, the percutaneous hair transplant is considered low-risk.