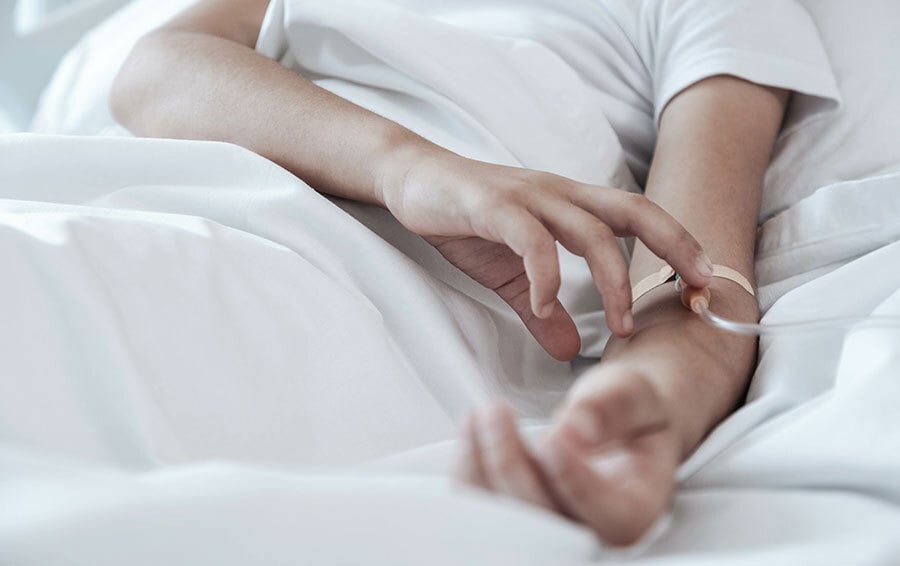 Finally a Sedation for Hair Transplant That Guarantees 0% Pain
Many patients worry about the pain before hair transplantation. Our sedation for hair transplant ensures that these fears are unfounded.
Find out how the sedation procedure works before your treatment and why you can be guaranteed 0% pain in this article.
Summary
---
Can Hair Transplantation be Painless?
---
Over many years, the methods of anaesthesia for hair transplantation have been constantly improved. To undergo these medical procedures completely without pain was almost impossible until now.
Especially in patients with a high sensitivity to pain or patients with anxiety, local anaesthesia could cause discomfort or mild pain for surgical procedures. Needleless procedures could significantly reduce the discomfort, but not completely eliminate it.
For your hair transplant surgery, sedation is now the best way to guarantee your treatment is pain-free. You won't even feel the local anaesthetic that follows – because you'll be sound asleep.
What is the Hair Transplant Sedation Procedure?
1

Sedation

2

Local anaesthesia

3

Treatment
Sedation for hair graft removal
1

Sedation

2

Receiver area is locally anaesthetised

3

Follicle removal with FUE technique
Sedation for transplantation
Even before the local anesthesia, you will be put into a 15-minute deep sleep by a specialised doctor. For this purpose, the anesthetic drug Propofol is administered intravenously. It is important to remember that you are not allowed to eat or drink for 10 hours before the procedure.
In the whole process of hair surgery anaesthesia two sedations take place – once before the hair grafts are taken from the donor area and once before the transplantation into the designated areas.
As soon as you are asleep, the specialists at the clinic perform the anaesthesia of the donor area on the back of your head. Only when you are awake again, the hair follicle harvesting will begin.
This procedure is repeated before the transplantation of the harvested grafts. After the second hair transplant sedation, the recipient area is now locally anaesthetised. Following the 15 minutes of sleep again, the team of specialists will start the transplantation.
What if I Can't Undergo the Sedation?
---
If your health cannot be guaranteed with the hair transplant sedation, the needleless and painless Comfort-In method is used.
This method does not use needles for anaesthesia, which is why it is suitable for anxious patients who suffer from a phobia of needles.
The technique is mainly used for patients over a certain age, with certain existing medical conditions or when sedation is not possible for other reasons.
Recommendation of your Experts: Pain Free Hair Transplantation with Sedation
---
For your hair restoration, sedation is the most modern and completely painless alternative to conventional anaesthesia.
Since you are in a deep sleep during local anaesthesia, 0% pain can be guaranteed for your hair transplant.
Contact the experts at Elithair and start your free hair analysis to learn more about your individual options for hair loss.