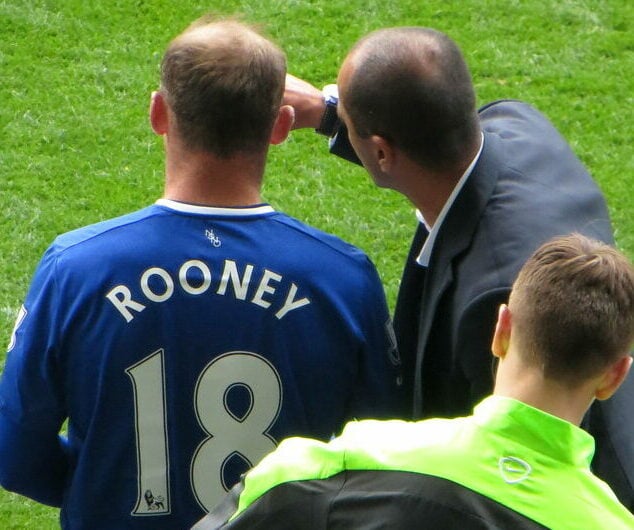 A Closer Look at Celebrity Hair Transformations
Over time, celebrities have opened up more about their hair loss issues. As a hair transplant is the most effective way to combat long term hair loss, it's only natural that celebrities have also turned to this popular treatment.
While some are only rumoured to have had the procedure, many more have shared their hair transplant experiences, helping to normalise the surgery. Here we will look at some of the most well known figures who have had a hair transplant, along with the their experiences and motivations.
Summary
---
The Reasons Why Celebrities Choose Hair Transplants
---
In the world of celebrities, looks are key. Therefore, it's no surprise that when hair loss comes knocking, celebrities opt for hair transplants. Lets dig into the possible reasons.
Aesthetic Factors
It enhances confidence and recognition, playing a role in reshaping public perception.
Over time, it allows them to present revitalised versions of themselves.
This transformation is more than just a superficial change; it extends to their performance.
The Impact Reaches Beyond Aesthetics:
Rediscovering a sense of youthfulness enables them to effortlessly take on diverse roles.
They seamlessly transition into characters, sports, or other fields they are renowned for.
Top Celebrities Who Chose Hair Transplantation
---
Top celebrities have chosen to undergo the hair transplant journey, and here, we overview some prominent personalities in the UK: their motivations, analysis of which procedure they may have undergone and the results.
Elton John: Early 1990s
---
Elton embraced hair transplantation in the 1990s, an early stage for the technology. Despite his openness about his journey, he faced challenges with the available method, Follicular Unit Transplantation (FUT), which involved removing scalp strips and grafting them onto areas with hair loss.
However, contemporary experts, like those at Elithair, have moved beyond this outdated approach. Although Elton currently wears a wig, a lasting and painless solution in the form of Follicular Unit Extraction (FUE) remains available, should he decide to explore it. Unfortunately, his tumultuous experience put hair transplants in a negative light, but now there are proven and pain-free techniques that facilitate natural-looking and lasting results.
Wayne Rooney: 2011
---
Wayne Rooney is a name that undeniably stands out in the world of hair transplants. This successful Manchester United footballer definitely caught attention for his decision. As a sports start, his public image meant a lot for his fans, which motivated him to undergo the procedure, but the effects of his decision had a larger impact than this. Other sports stars felt motivated to come forward about their battle with hair loss, even prompting studies into this area.
Early Hair Loss
Rooney's hair loss started in his early teens, with a noticeable receding hairline by age 25. In 2011, he confirmed his first hair transplant and his openness about the surgery may have helped others come to terms with their own hair loss and start to combat it.
Rooney likely had an FUE hair transplant, as seen from his unscarred scalp. At Elithair, advanced and affordable options begin at £2,200. In the UK, this procedure would have cost him about £9,000. The FUE method individually harvests hair, leaving barely noticeable scars that fade with regrowth.
Multiple Hair Transplant Procedures
Based on the progress of Rooney's transplant results, we can deduce several things. He required a second transplant in 2013, and then again in 2020. Looking back, transplant at 25 may have been too early for athlete to start the process.
At Elithair, we analyze your condition before recommending a procedure. Our main goal is to ensure that you are fully satisfied with the results.
David Beckham: The Hairstyle Legend
---
David Beckham needs no introduction, nor does his epic history of trend-setting hairstyles. Millions of young men adopted hairstyles inspired by the famous former Manchester United and England midfielder. Rumour has it that he underwent a hair transplant, though he never confirmed nor denied it. However, evaluating his before and after pictures highly suggest that a procedure took place. A hair transplant is the only long-lasting solution to hair loss, so an athletic individual such as Beckham is highly improbable of using topical treatments such as minoxidil for a prolonged time. Especially because of the side effects they bring.
Analysing the Thought-Process
Trendsetters face intense public scrutiny, especially when many fans imitate their style. This might explain why Beckham considered the procedure. His present appearance shows he's sustained the transplant results. We believe he opted for the FUE technique, known for natural and durable outcomes.
Jimmy Carr: Lockdown Transformation
---
As people were forced to spend more time at home over lockdown, it made a lot of people reflect on their appearance, particularly with the rise in video calls and virtual events. One celebrity who opened up about his hair transplant over the Covid-19 lockdown is Jimmy Carr.
The comedian has discussed receiving the FUE method for hair transplantation after years of suffering from male pattern baldness.Carr revealed his new appearance and experienced noticeable hair growth in just six months. We typically advise patients to anticipate their final results between months 9 and 12, but many were amazed by how quickly he achieved a full head of hair after the surgery.
Hair Transplant Recovery
Lockdown restrictions in the UK limited influencing activities. Inadequate initial aftercare can impact the result. Firstly, lockdown provided a favorable recovery environment by reducing risks to transplanted grafts. Recovery during lockdown provides the optimal environment by minimising external risks to the newly transplanted grafts.
Secondly, his donor hair and recipient area made for an ideal operation. His strong growth at the back of his head provided excellent grafts for transplantation, and the small recipient area just at the hairline meant that density and precision could easily be achieved.
James Nesbitt: 2017
---
The Irish actor Nesbitt, known for his roles in 'The Hobbit" series, is among the few celebrities who have chosen to openly discuss their hair transplant procedures. His journey has famously been covered by the BBC. His openness to discuss this has allowed for the procedure to get de-stigmitised and accepted. "But also career-wise it had an impact; in terms of the range of leading roles […]" the 52-year-old stated. His attitude was that everyone would notice anyways, so why not talk about it first?
Charlene White: 2020
---
The "Loose Women's" star surprised fans in 2020 with her new hair transplant. Though till date she has neither confirmed nor denied the procedure, being a TV personality makes it evident that she underwent a transformation.
Women often have different issues than men when it comes to female pattern hair loss, and thought it is less prevalent than in men, for a celebrity that appears on TV, opting for a simple hair transplant that comes with minimal risks is an easy yes.
Justin Bieber: 2022
---
The 'baby' singer seemed to have been losing his baby hair in his early 20s. Similar to Beckham, the pop singer has refrained from publicly admitting to a hair transplant. Pictures of his receding hairline and density during this phase started circling the news. More prominently, perhaps because a part of his boyish charm came from his famous hairstyle. It created a big part of his celebrity character. During 2022, Bieber was seen wearing hats more often. From his pictures, it seems as if he was going through male pattern baldness.
Potential Process
This stands out due to his age, as usual hair thinning isn't as pronounced. Sadly, minoxidil or finasteride can't ensure lasting hair rejuvenation. Bieber's visible hair loss strongly hints that to fix it he got a transplant. FUE seems probable, given his hair's revitalised natural look since early 2023.
Ricardo Quaresma: Elithair's Celebrities with Hair Transplantation
---
At Elithair we've also had the opportunity to work with world-class Portuguese footballer Ricardo Quaresma. Suffering from alopecia, Quaresma came to us seeking density to the thinning areas on his scalp. For his procedure, we opted for scalp micropigmentation (SMP).
With this technique, a special hair ink is injected into the exposed areas of the scalp, so the hair appears thicker and fuller. This can be a great option for people who are suffering from thinning hair rather than bald patches or a receding hairline.
Hair Transplant Procedure
Ricardo's full Elithair treatment encompassed transport, translation, and unwavering support. He graciously praised our expert international team's friendliness. Dr. Balwi's work significantly boosted his self-confidence with a single procedure.
Your Reason
---
All these celebrities had their reasons, and it is interesting to see how their progress had affected them physically and emotionally. There are other celebrities who have chosen to accept their hair loss as well.

What does this mean for you? There is no one-size-fits all when it comes to choosing the right procedure. Getting a hair transplant is a personal choice that needs to be done with the right mind frame and intention. A hair surgery has a huge impact on your life, and as seen from the examples above it can immensely improve your self confidence and daily positivity.

If you want to find out what it could mean for you, contact one of our friendly specialists today to find out more about the treatment and start your hair transformation journey.