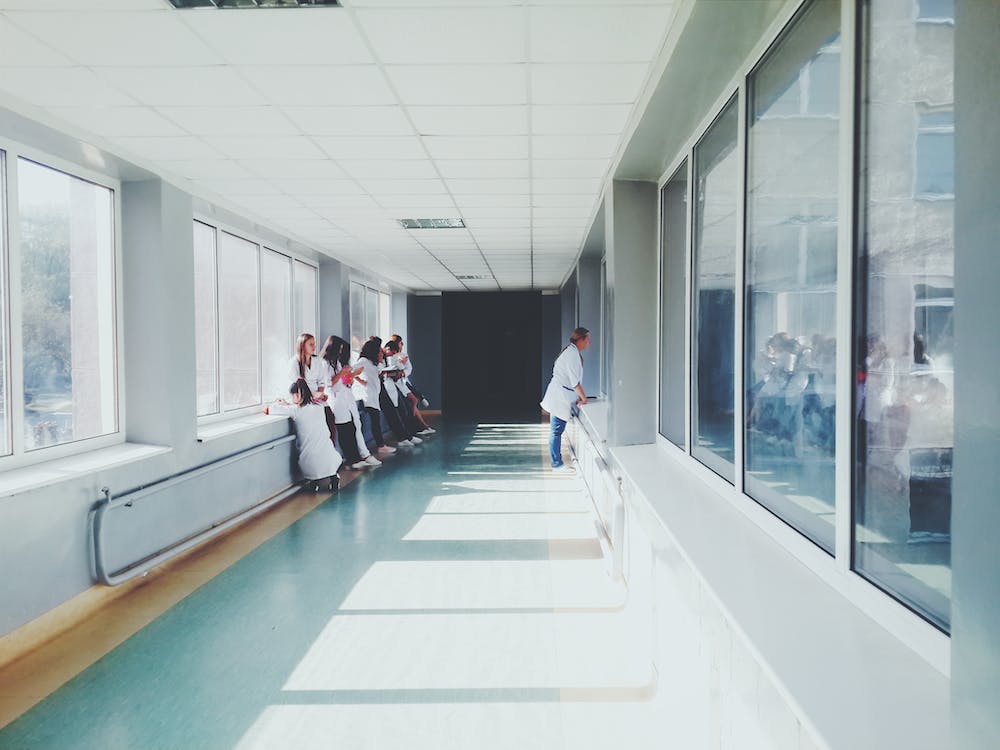 Can You Get an NHS Hair Transplant?
The NHS provides healthcare to millions of people every year. Its services allow for free access to life-saving medical care, which makes it envied by many around the world. However, when it comes to hair transplants, unfortunately the stretched healthcare service is not able to provide free treatment. Here, we will outline how the NHS can help with your hair loss and where you will need to seek out your own treatment.
Summary
---
NHS Hair Loss Treatment: What's Covered
---
GP diagnosis
One of the most crucial steps in treating your hair loss is first getting it diagnosed by a healthcare specialist, as there are many types of hair loss. Your GP should be able to help with this through a hair pull test, scalp biopsy or blood test. Determining why your hair is falling out allows you to plan appropriate treatment.
If you are suffering from stress, medication side effects or a nutrient deficiency, your hair loss is most likely temporary and can be tackled with the help of your GP. However, if you have androgenetic alopecia or male pattern baldness your hair loss is a long term issue which will require specialised treatment such as with a hair transplant.
Non-surgical treatments
For a non-surgical approach, your GP can help with prescribing medication like Finasteride or Minoxidil. These treatments are not free and can cause unwanted physical and mental side effects. Additionally, they may not be able to help with hair regrowth and only slow down the ongoing hair loss.
Wigs can be made available to some patients depending on the conditions the patient presents. These will often be subject to cost unless in extreme circumstances such as long term hair loss following chemotherapy.
Emotional support
Hair loss can be distressing for anyone. Therefore, your GP can also aid in a referral for emotional aid such as a support group or counselling. The toll on your mental health can further exacerbate your hair loss issues, so it's important to tackle this aspect of your treatment as well.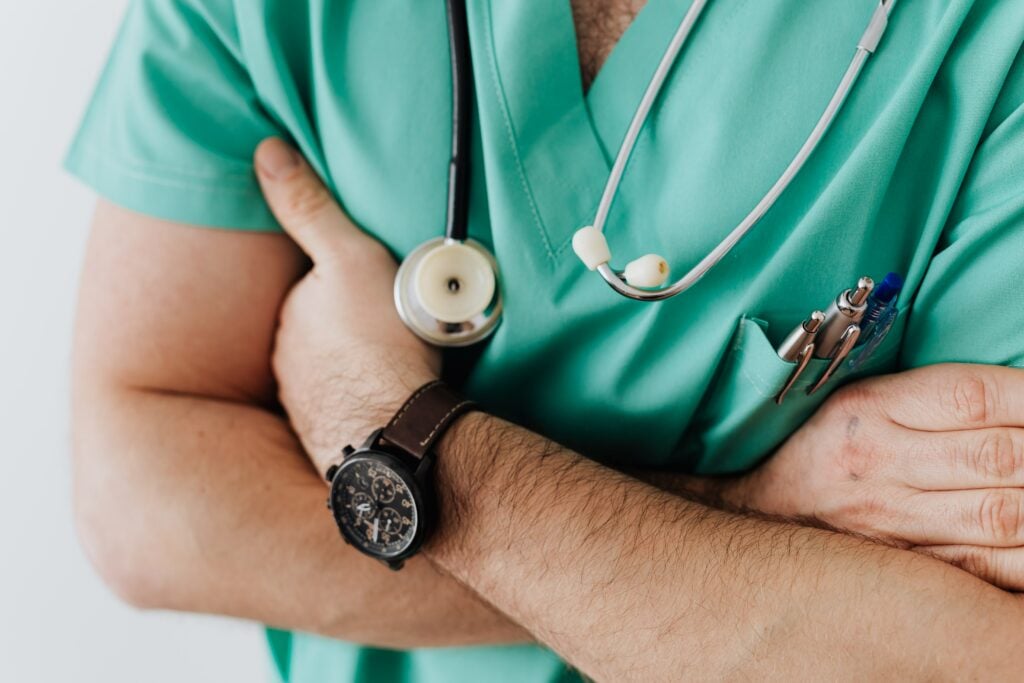 NHS Hair Transplant: What's Not Covered
---
Surgical treatment
For the most part, a hair transplant is not covered by the NHS. In rare circumstances, the NHS can provide financial support for a hair transplant if it contributes to reconstruction rather than being for cosmetic reasons.
For those who have suffered from for example extreme burns, you can apply for NHS funding. This may be green-lit if there can be lasting health problems if you do not rectify the hair loss with surgical intervention. However, this necessitates going through specialist funding applications, which need to be approved and can take a long time.
Why is it not covered?
As mentioned, the NHS typically classifies hair transplantation as a cosmetic procedure. The NHS allocates money depending on the practicality of the procedure, so funding needs to be prioritised where it is needed most on an already over-stretched healthcare system. However, the psychological impact of experiencing hair loss can impact your social, working and personal life which can lead to depression, anxiety, and body dysmorphia.
Those who have received hair transplant surgery have reported a marked improvement in their wellbeing across many aspects of their life, including self-esteem, psychological well-being and social function. While it can provide a host of benefits, it is not considered a life-saving treatment, which means it rarely qualifies for NHS funding.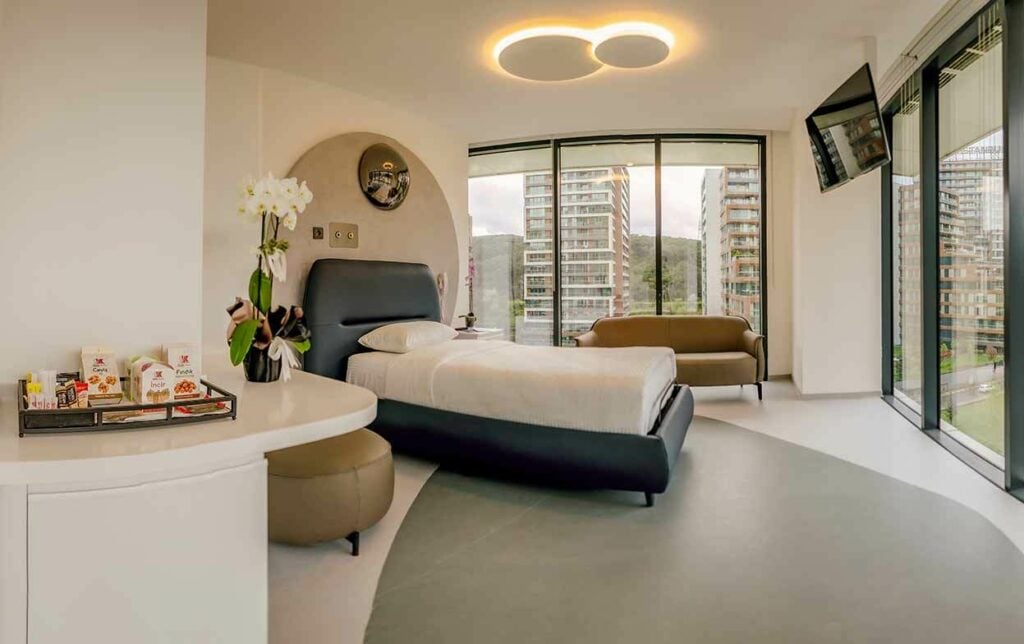 What Are The Benefits of Private Treatment?
---
While it may seem daunting to go private as this procedure can be a big decision, there are a number of advantages. You can eliminate long wait times and prevent delays on the day of your procedure if you choose a private clinic. State-of-the-art medical equipment and specialised care are made available to you, with flexibility for your treatment based around your schedule. These treatments are tailor-made for you and your specific hair loss circumstances.
Additionally, by looking towards medical care outside the UK, you can find high quality treatment at a more affordable price. The NHS reports that a hair transplant in the UK can cost as much as £30,000. Our prices are determined based on your individual case, and our all-inclusive offers cover everything from your accommodation to your airport transfers and aftercare. Our dedicated team are understanding towards the emotional, personal, cultural and religious reasons for seeking hair restoration.
Conclusion
---
Although the NHS is not able to provide support for this surgery, the option of a private hair transplant allows for specialised and experienced care. At the world's largest hair loss clinic, Elithair can help you to regain your confidence with dedicated experts in hair transplantation. With innovative and exclusive methods, we are on hand to help you on your hair restoration journey.