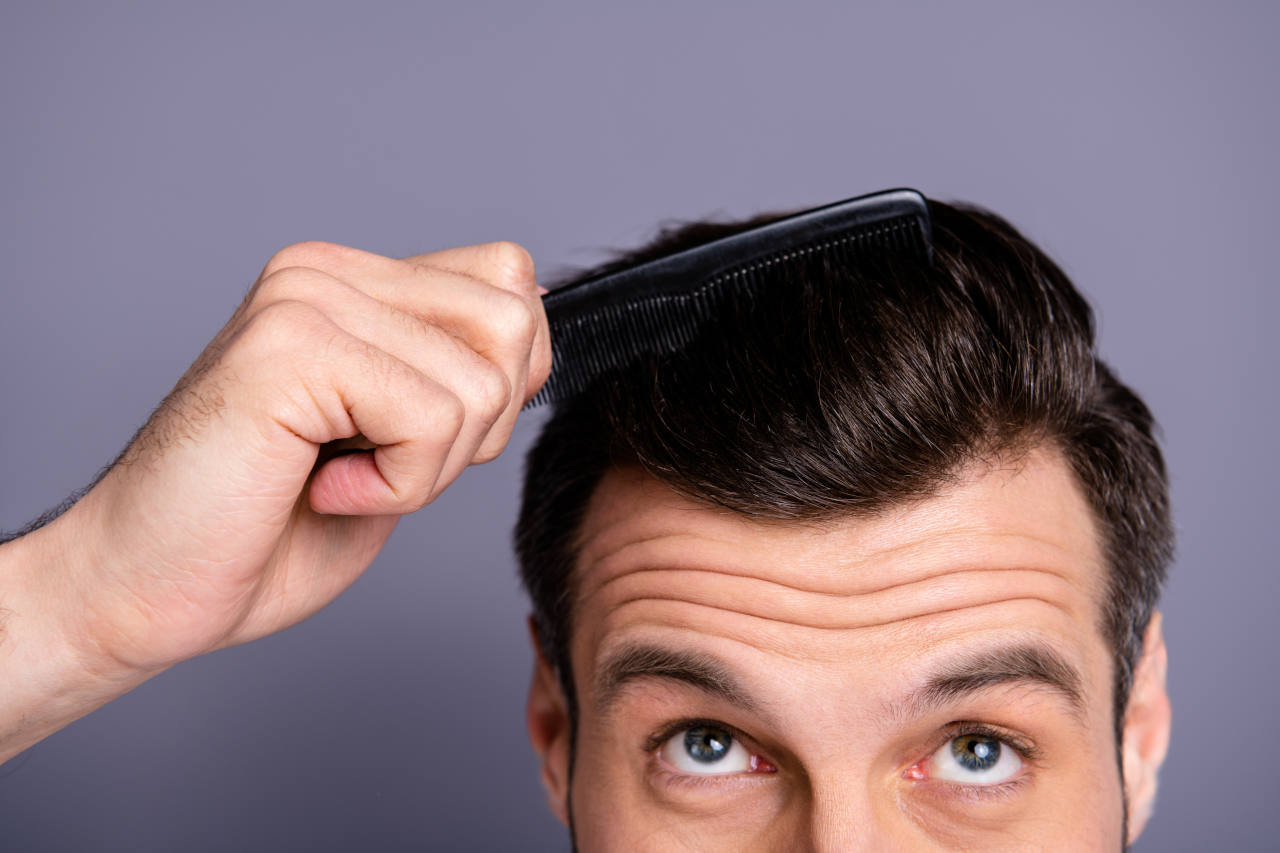 How to increase your hair volume naturally
Are you concerned about all those extra hair strands in your comb every day? Although it is common to lose up to 100 strands of hair every day, severe hair loss is a concern. Your lustrous locks require the same level of attention as your face. So, here are a few easy techniques for how to increase your hair volume.
Everyone wants a full head of hair – which is generally associated with good health and looks. However, a variety of internal and environmental variables might have an impact on your hair health.
As a result, you must be aware of the factors contributing to hair loss and take the necessary steps to increase your hair volume.
Summary
---
Why does hair lose volume?
---
The following are various factors that affect your hair volume:
Pollution
Improper hair care
Ageing
Unhealthy diet
Hormonal fluctuation
Stress
Medical conditions
Chemical exposure
Genes
How can I increase my hair volume naturally?
---
Several natural products are widely available that are simple to apply. Furthermore, they can help you improve your hair volume, thickness, and density.
Conduct a patch test first to ensure you are not allergic or sensitive to any of the components – as this can worsen hair loss.
Herbal treatment
For a long time, several herbs have been used anecdotally to improve hair volume. If you want to promote hair growth, then using herbal treatment is very beneficial.
Use dry shampoo or a serum containing brahmi, reetha, bhringraj, fenugreek or ginseng.
These herbs can be used to make hair rinses.
Some of these plants are also available as supplements, but you should get medical advice before using them.
Essential oils
Essential oils, including rosemary oil, lavender oil, geranium oil, and peppermint oil, have been shown in studies to promote hair volume and density. However, more clinical trials are needed to confirm these findings.
Use as normal after adding a few drops of any essential oil to your conditioner.
Massage the oil combination on your scalp after diluting the essential oil with a carrier oil.
Aloe vera gel
Aloe vera gel boosts hair volume by stimulating hair growth. It also helps to prevent hair loss as it nourishes the scalp to provide a healthy base for your hair to grow from.
When utilised correctly, it is very beneficial. Aloe vera is a natural treatment for preventing hair loss. It moisturises and nourishes your scalp, resulting in increased hair volume. Here's how to use it:
Apply the aloe vera gel to your scalp, and gently massage your scalp
Leave it on for approximately 20 minutes
Rinse your head with warm water until your scalp and hair are clean
Using aloe vera gel as a regular hair treatment is a great technique for how to increase hair volume. The deeply moisturising properties help to prevent hair fall in order to keep your hair thick.
Don't apply harsh chemicals and damaging styles to your hair
Hair products, colouring, straightening, and perming are all unnecessary hair treatments to avoid. They cause thinning hair. Your hair will become dull and dry as a result of these procedures.
They also make your hair brittle and damage your roots, making you more susceptible to hair loss. Blow-drying also plays a drastic effect on your hair fall.
How to choose the right foods to increase hair volume
---
To naturally increase the hair volume, you must eat a healthy and balanced diet. This includes:
Essential vitamins B and C
Minerals like zinc, iron, and copper in your diet
To keep your body and hair hydrated, drink at least eight glasses of water each day
These suggestions are simple to implement and will result in a dramatic improvement in your hair health. You can increase the volume of your hair without spending a fortune on costly treatments if you follow these recommendations.
Which oil is best for hair volume?
Coconut oil is also an excellent source to promote hair growth and increase the volume of your hair. It is critical to massage your scalp since it stimulates blood circulation and keeps your roots healthy. Massage your hair and scalp with warm oil using circular motions. The best oils to use for your hair are:
Coconut or jojoba oil are excellent for moisturising and repairing the hair shaft.
To get rid of dandruff, use rosemary oil.
Wrap your hair in a warm towel for a few minutes after the massage to offer extra conditioning.
Conclusion
---
Using our recommendations for how you can increase your hair volume is the first place to start. Your hair is unique, therefore you need to try different products in order to see which one works best for you.
The cause of your thinning hair also changes from person to person, therefore the treatment will be different for each person.