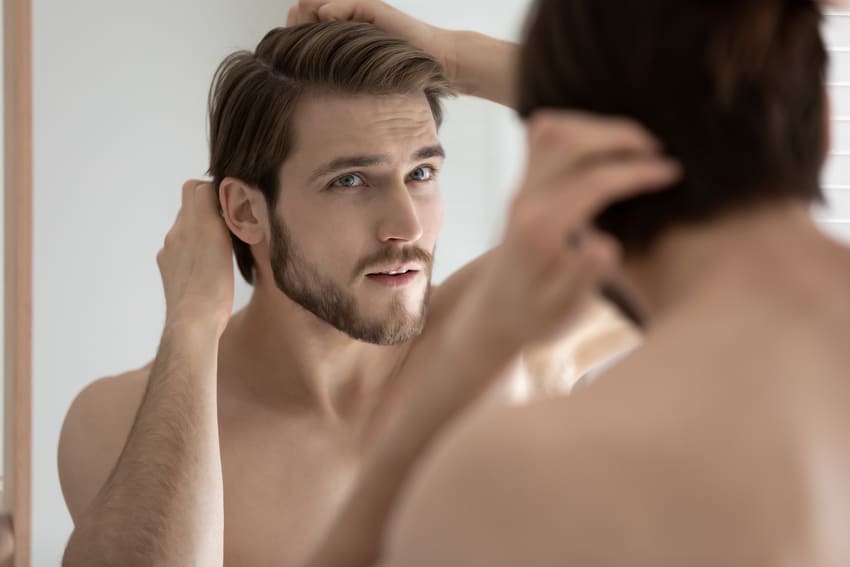 What is the success rate of a hair transplant?
Hair transplantation has become increasingly popular thanks to the advanced results that are now achievable for both men and women. There are many reasons why you might consider a hair transplant, it could be solely cosmetic or to reverse the effects of a medical condition (such as androgenic alopecia). 
Medical developments for how the procedure is performed, have enabled the hair transplant success rate to significantly increase. Hair transplantation is now safer, more efficient and, of course, a successful method for treating hair loss. But – what types of hair transplant achieve the highest success rate?
Summary
How does a hair transplant work?
---
In order to understand how hair transplants have evolved over the years, we should first look at how they work. In the early '90s, Follicular Unit Transplantation (FUT) was widely used, as back then it was considered the most effective method. This consisted of a strip of skin taken from the back of the scalp, which was then dissected to separate each hair follicle. The hairs were then individually inserted into the bald areas.
The downfall of the FUT technique was the substantial strip scar that was left at the back of the patients head. This unsightly scar was a tell-tale sign that someone had gone through hair restoration surgery. Which is something that most patients wish to keep discrete.
To solve this issue, the Follicular Unit Extraction (FUE) method was born. For this technique, individual hairs are extracted from the back of the head in a very concentrated way. This minimises scarring and improves the efficiency of the hair transplantation procedure.
The individual follicles are then inserted into the bald patches, one by one, for high precision. Several implantation techniques provide the best results, such as the DHI, SDHI, Sapphire, and Percutaneous techniques. Before your procedure, a hair transplant surgeon will analyse your scalp to decide what hair transplant technique will achieve the highest success rate and natural results.
Which hair transplant technique has the highest success rate?
---
Many patients ask which methods of hair transplantation achieves the highest hair growth, and what is the hair transplant success rate? However, you cannot measure the success rate of the technique in general, because the efficacy of each technique depends on what the hair loss concern was and whether the patient carefully followed the aftercare instructions.
Defining what a "successful hair transplant" is, is specific to each individual patient because it depends on their individual hair restoration goals. Some patients have hair implants to lower or densify their hairline, while others want to increase their density in the crown area. Based on other patients before and after pictures, you'll be able to see what is realistically achievable.
What is the DHI hair transplant success rate?
One technique that improves the success rate of hair transplantation is Direct Hair Implantation (DHI). The survival rate of each hair graft is improved because the hairs are implanted directly into your scalp without any previous channels having to be created. Thus, the hairs are better supported by the skin surrounding them. Therefore, the healing process is improved as there's less scabbing and less scarring.
What are the statistics?
The statistics for "what is the hair transplant success rate?" can be calculated with the patients' satisfaction rating. On average, 93% of Elithair's patients from the UK recorded that they are happy with their hair transplant result.
Although the hair transplant industry's average hair graft survival rate is 90-100%, Dr Balwi has developed innovative techniques to improve this. In order to achieve a higher success rate for our patients, Dr Balwi developed the NEO FUE technique which improves the quality of hair transplants by 30%.
What age is best for hair restoration to be successful?
---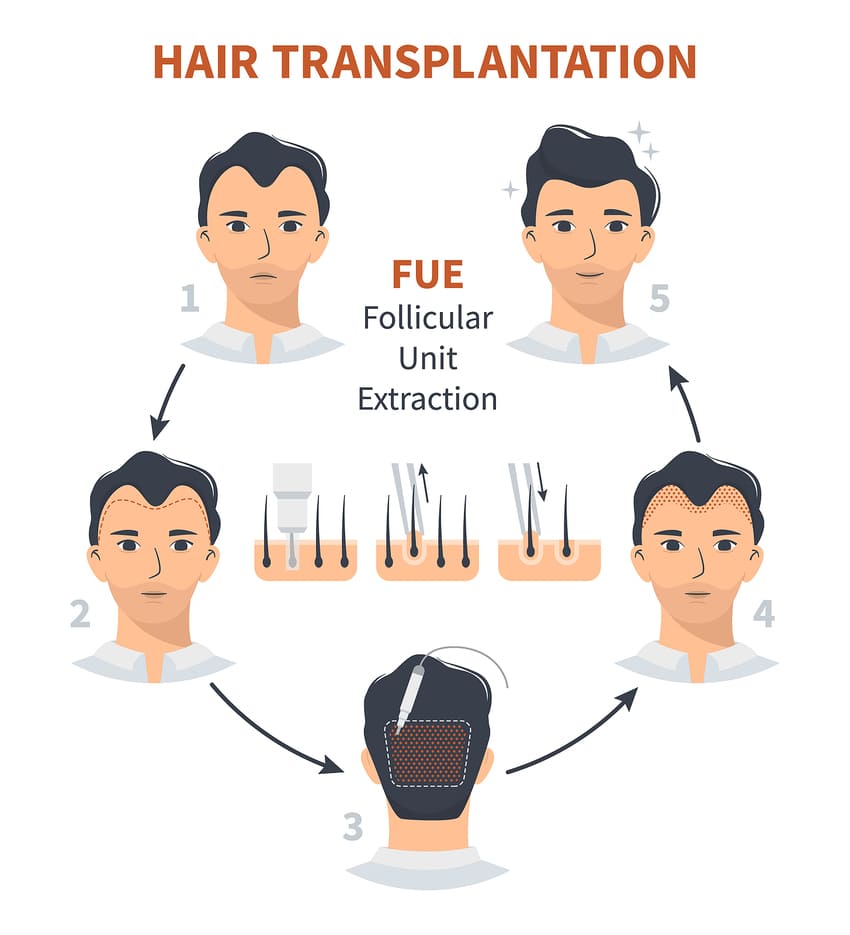 A hair transplant isn't recommended if you're younger than 18 years old, because fluctuating hormones can be the main cause of hair loss due to puberty. Therefore, we don't recommend a hair transplant if there's a high chance that your hair will grow back naturally. Once you are past puberty age, we carefully assess your hair loss to see if you are a good candidate for treatment.
In addition, Elithair never provides hair transplants unless our specialists are positive that the treatment will be successful. Generally, the best age to have a hair transplant is between 20 and 50, but this also depends on the hair loss concern.
Are female hair transplants as successful as men's?
---
Hair transplants for men and women are both carried out using the FUE method, at Elithair. Although it's a more time-consuming process (due to the hair follicles being extracted one by one) it has a higher success rate – so the additional time is well worth it. Furthermore, it provides enhanced results as the donor area heals better. Resulting in a more successful result in the eyes of the patient.
The success rate of the FUE hair transplants depends greatly on the health of the hair grafts. Hence why we use the NEO FUE process for both male and female hair transplants. When the appropriate amount of hair follicles are transplanted to achieve the desired hair density, the success rate of the hair transplantation is considered to be 100%.
Does a hair transplant last for life?
---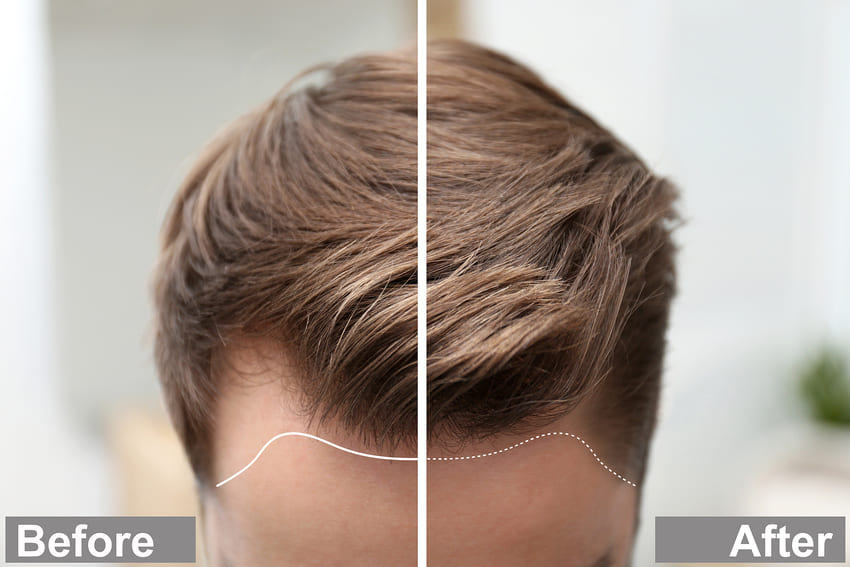 It's important to realise that transplanted hair falls out before re-growing and forming permanent hairs. This occurrence tends to shock patients because it seems like their hair transplant has failed. Whereas hair transplant surgery forces the hairs into the telogen stage whereby there shed. Following this, new hairs grow. This is where you will see the results of your hair transplantation.
Before your surgery, one of our hair surgeons will talk you through the process – step by step. Therefore, you'll have a clear understanding of what to expect during your treatment and aftercare.
Can a hair transplant fail?
At Elithair, hair transplants rarely fail because we only operate on a patient when we are confident that it will be successful. Before arranging your hair transplant we carefully analyse your hair loss and the causes.
You may not be suitable for a hair transplant if you don't have enough donor hair available, or if your type of hair loss is curable with a non-surgical method. In these instances, if a surgeon performs the procedure, then the hair transplant will fail. Therefore, it's wise to consult a highly experienced hair clinic to ensure the success of your hair restoration treatment.
Conclusion: What is hair transplant success rate?
---
Thanks to the development of the NEO FUE technique, Dr Balwi has improved the survival rate of hair grafts. The use of stem-cell enriched serum boosts the success of hair transplant procedures. Hence the improved success rate of hair transplant surgery. By using this technique alongside the leading FUE and DHI methods, the efficiency and effectiveness and significantly higher than ever before.
So, to answer the question "what is a hair transplant success rate?" at Elithair we say above 93%. We measure our success through our patient's happiness and satisfaction after they see their results.