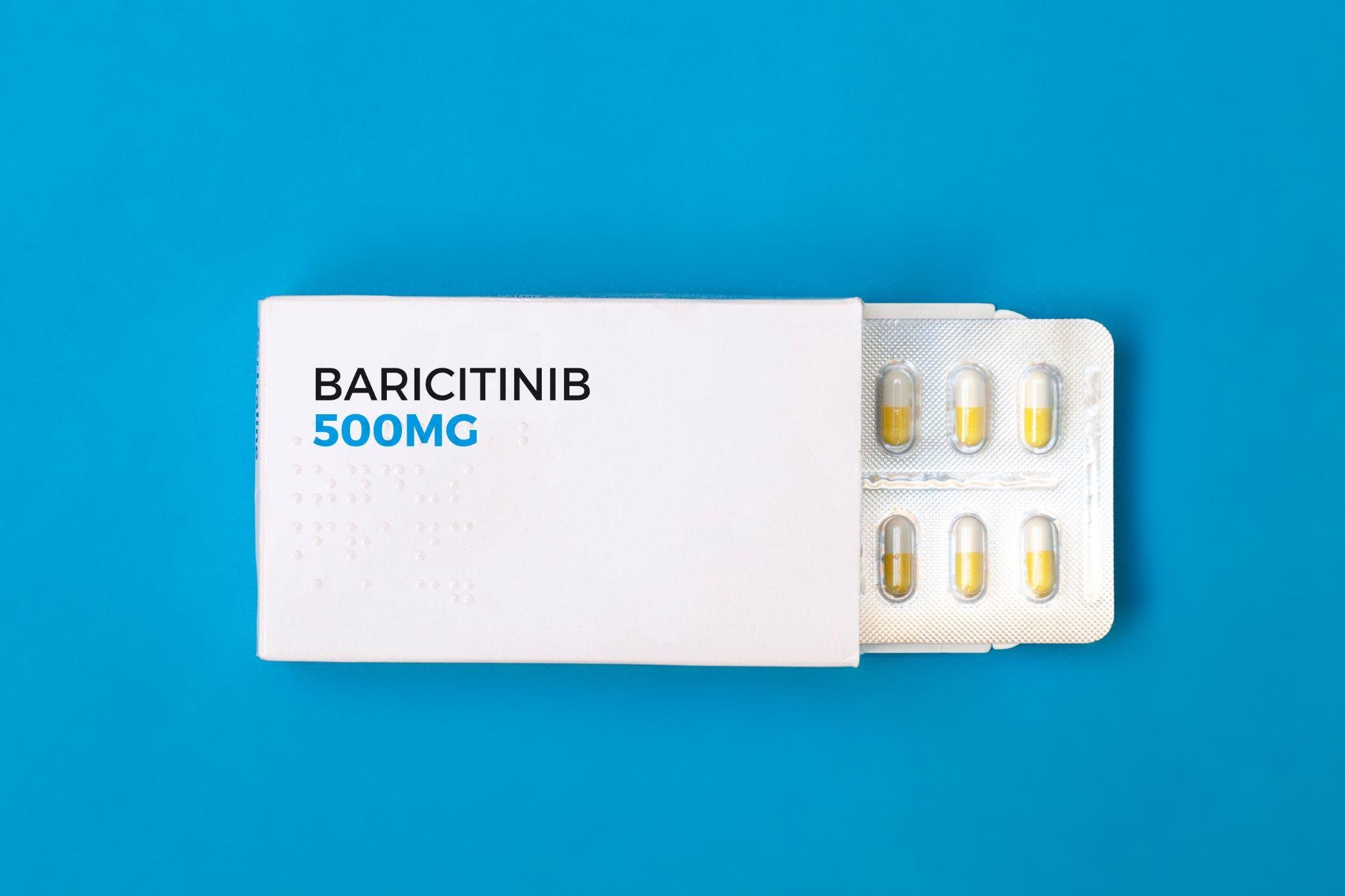 Olumiant: Hair Loss Drug Approved
Alopecia Areata is a widespread problem for which there is still no medical solution. Now the drug Olumiant to combat hair loss has been approved by the FDA in the USA.
But where does the medication come from and what alternatives are there for combating this circular hair loss?
Summary
---
What is Olumiant?
---
Olumiant, also known as Baricitinib, was initially approved as a treatment for rheumatoid arthritis. The active ingredient prevents an immune response triggered by cytokines.
This property eventually brought Baricitinib to the attention of the public. During the pandemic, its efficacy was tested on sufferers and applied in the United States to reduce the mortality rate and consequences of the disease.
A new study now raises the prospect of another treatment option for different autoimmune diseases: according to this study, Olumiant is said to help against hair loss.
How Does the Study of Olumiant Show it Treats Hair Loss?
---
For the study of Olumiant against hair loss, 1200 patients who had lost at least 50% of their hair were divided into three groups. One group received 2 mg of the active ingredient, one 4 mg and the third control group was treated with a placebo.
The study examined how many of the patients treated with Barticinib for hair regrowth had regained at least 80% of their lost hair after 36 weeks.
The results showed the potential effect: while just under 20% in the group treated with 2 mg produced results, the figure for the higher dosage was as high as 35%. In the control group, only 5% got their hair back.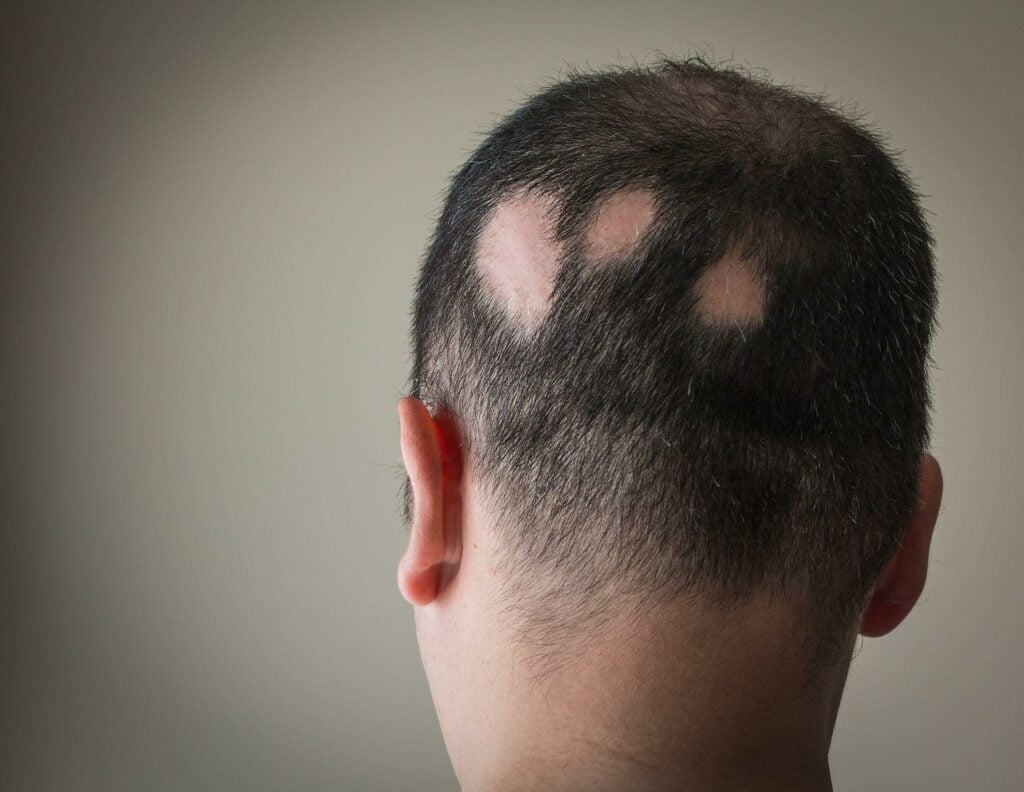 Can Circular Hair Loss be Eliminated with Olumiant?
---
The results of the study give hope that we have finally found a drug for circular hair loss. For a long time, there was no way to treat the disease, the causes of which have not yet been definitively determined.
The approval of this drug in the USA now represents an opportunity to observe the effectiveness of the drug against hair loss on a larger scale. Whether approval will also be granted in Europe to treat alopecia areata with Olumiant cannot yet be determined.
Are There Alternatives to This Treatment?
---
Olumiant for hair loss is the first drug to be developed that can treat Alopecia Areata systemically. Accordingly, it treats the whole body and is not only applied locally.
To date, there is no real alternative. However, to fight hair loss, mesotherapy can achieve strong results.
In some cases, it may be useful to consider cosmetic treatment. Thanks to hair pigmentation, affected individuals can wear a short hairstyle and achieve visually dense hair with colour pigments injected under the scalp.
Conclusion: Olumiant Approved to Combat Hair Loss in the USA
---
In the United States, Olumiant is used to combat hair loss after being FDA approved. Alopecia Areata in particular can now be treated systemically with adequate scalp hair coverage for the first time with a drug.
In Europe, the active ingredient has so far only been used to treat rheumatoid arthritis. Alternatives to fight hair loss are offered such as mesotherapy or the cosmetic treatment with hair pigmentation.
Contact your experts at Elithair to learn more about your options for combating hair loss.