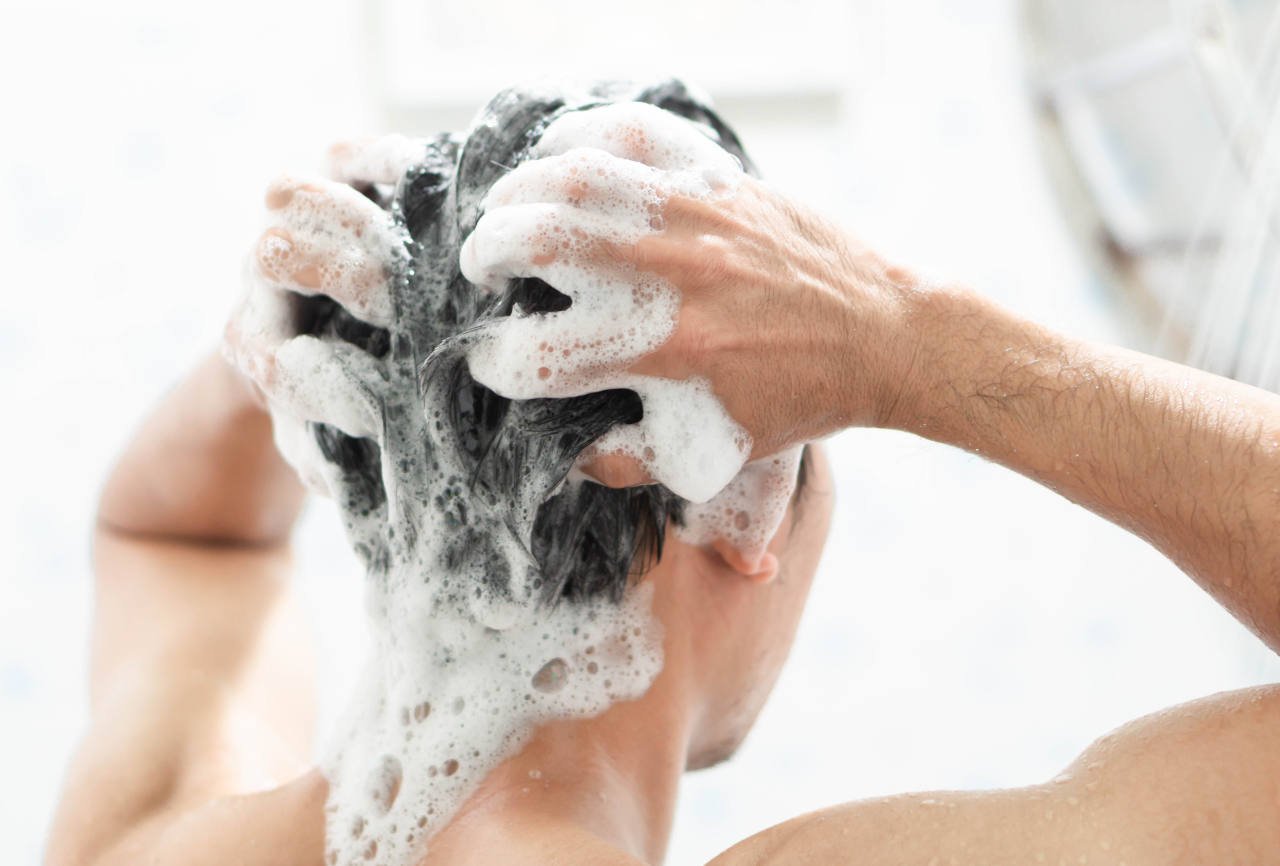 Am I washing my hair properly?
You learnt how to wash hair properly as a child, but have you thought much about that routine since then? However, what you may not have considered is that knowing how to wash your hair properly is the key to sweeping away the build-up of oils. This keeps hair follicles healthy in order to promote hair growth. Therefore, beautiful hair starts with a proper hair wash routine.
Do you want to keep your scalp and hair in top condition? Then consider these questions as you think about your current hair washing routine.
Summary
---
How often should you wash your hair?
---
How to wash your hair properly depends on different hair types and textures. Fine, straight hair that gets oily fast may need to be washed every day. Coarse and dry hair textures, including curly hair, are typically dry and can go several days between washings.
Therefore, a widely used rule is to wash every third day. Knowing your hair type and texture, however, is key to knowing if that number should be more or less.
Another key point is knowing if you should wash it at night or in the morning. To explant, if your hair is on the oily side, you will want to wash it in the morning.
You should do this because the oil wouldn't have had time to build up and create a "greasy" look. Conversely, if your hair is dry or you prefer to let it air dry, nighttime may be more ideal for you. Overall, knowing how often to wash is just as important as knowing how to wash hair properly.
How can I keep my hair clean without washing it every day?
---
Dry shampoo is especially helpful to keep your hair clean oil-free between washes. Spritz a few times at your roots, give it a few minutes to work, and then it will absorb some of that excess oil that's hanging out on your scalp.
Alternatively, a sprinkle of baby powder massaged into your scalp can help as well if the dry shampoo is irritating your scalp. In addition, you can use a shower cap when you shower to keep out the heat and humidity in between washes.
The guide for how to wash hair properly
---
Following the proper steps when washing your hair is important regardless of your hair type or texture. Coupled with the right shampoo and conditioner, these steps are the perfect guide for how to wash hair properly.
Firstly, gently brush your hair before you get it wet. (Unless your hair is coily… then wait until conditioner time)
Secondly, wet your hair under lukewarm water for at least a minute.
Thirdly, apply shampoo that is mild and massage it into the scalp using circular motions for two minutes. Work your way in sections from your temples to the top and then to the back of your hair.
Then rinse your hair thoroughly with lukewarm water for at least a minute to ensure all of the excess oil and shampoo buildup have been washed away. To rephrase it, let the water run through your hair until the water runs clear.
Apply conditioner evenly throughout your hair, but focus on the bottom two-thirds of your hair. If you have coily hair, now is an excellent time to use a wide-tooth comb to gently comb through your curls and also distribute the conditioner evenly.
Then, rinse the conditioner from your hair with cool water. Follow with a last rinse of cold water to close the cuticle to leave your hair shiny.
Lastly, gently run your hands from the roots of your hair to the tips. This gets excess water from your strands before you start drying. Then ideally allow your hair to air dry, but if you need to blow dry your hair then use a cool temperature.
How to wash hair properly with natural products?
---
If the idea of harsh chemicals in your everyday shampoo and conditioner is bothersome, then there are natural alternatives. For a more natural hair wash, you can wash just your roots with natural products. There are also many natural alternatives to conditioners that you can try.
Also, giving yourself a scalp massage stimulates blood flow while removing dead skin cells and buildup of oils.
Can I make shampoo at home?
Yes! There are many recipes to make shampoo at home if you prefer more natural ingredients and don't want to purchase a pre-made product. In fact, a few common ingredients in homemade shampoo recipes include:
castile soap
apple cider vinegar
baking soda
eggs
What is the best homemade shampoo?
The answer to this is much like the answer to how often should I wash my hair? Consider your hair type and texture and try out different recipes to see what is the best for you.
The best method will depend on your hair type. If your hair is extra coarse and dry, you may want to avoid using baking soda. Therefore, focus more on the ingredients with natural oils and vice versa for oily hair.
Additionally, if you decide homemade shampoo is right for you, it is equally important to consider what ingredients will be the most gentle for your scalp without stripping away too many of the natural oils your scalp produces to protect and moisturise your hair.
Have you tried Dr. Balwi's hair care products ?

Thanks to a unique combination of ingredients your hair receives the essential nutrients that nourish the roots and hair, and prevent their loss. Our shampoos and sprays are highly concentrated in aloe vera and biotin. In addition unlike ordinary hair care products, ours tackle the problem at the root. Because a stronger and vitalised scalp produces resistant and, of course, healthy hair!
How long does homemade shampoo last?
Some homemade shampoos can be in a jar in the shower for one to two months, depending on their ingredients, however, recipes with ingredients like eggs may need to be kept in the fridge for only a week.
Conclusion
---
Knowing how to wash hair properly may seem easy, but you may not have considered all of the questions. From knowing your hair type and how often to wash your hair to following the proper washing technique, the power to ensure your hair follicles remain healthy and promote hair growth through the right hair care routine is, without a doubt, within your reach.