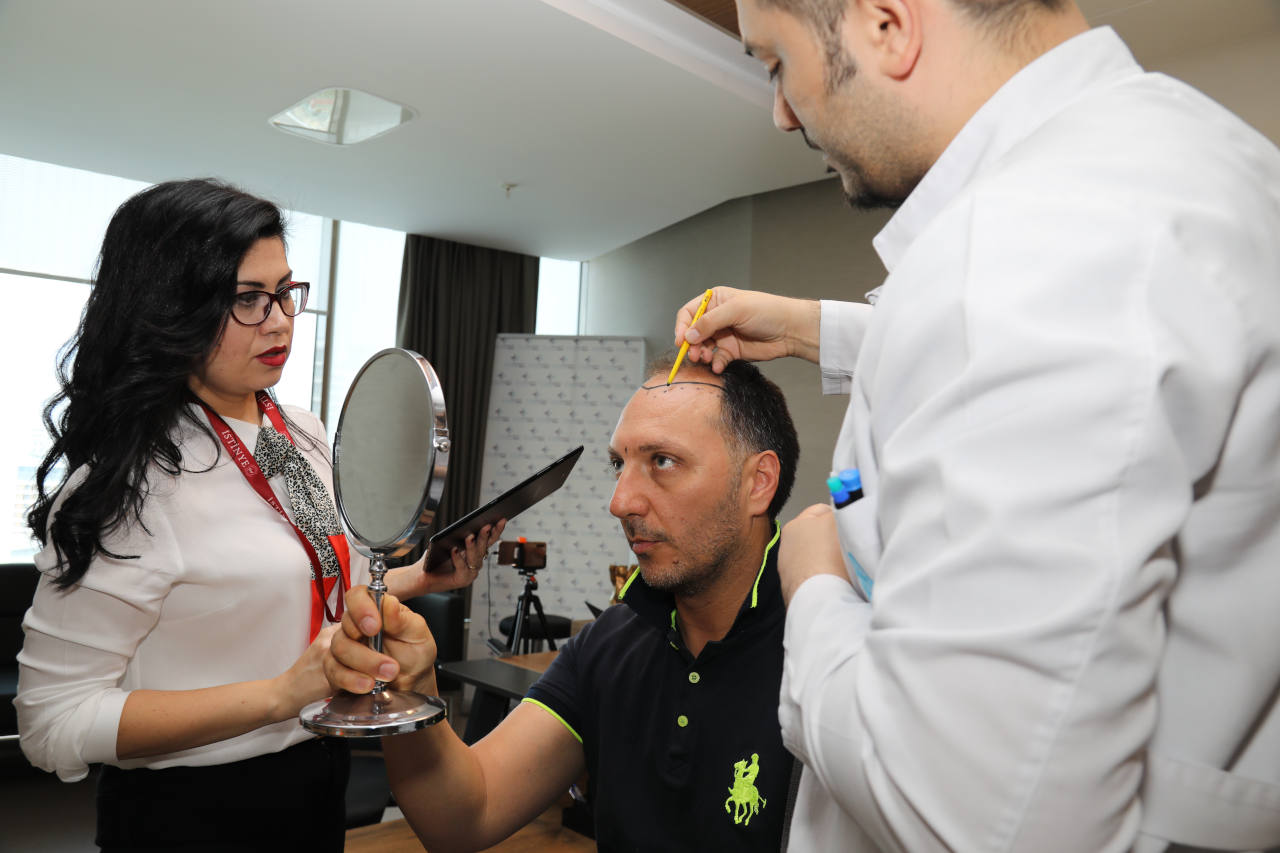 Is there a cure for baldness?
For centuries, millions of pounds have been invested into the research to find a cure for baldness. Hair loss is a stressful condition that affects 30-50% of the population by the age of 50. Although it's considered as a minor condition, it has a substantial impact on self-image which leads to anxiety and depression.
Genetics, hormonal changes, stress, ageing and certain medication, triggers balding. Genetics is the typical trigger for androgeneic alopecia which is the hereditary form of hair loss.
Summary
---
At what age do we start balding?
---
Balding is a common issue amongst both men and women. Androgenetic alopecia is the most common type of baldness, but there's many reasons why you could be losing your hair.
The average age of hair loss is between 30-40 years old. However, by the time you turn 30, you already have a 25% chance that early stages of baldness have started to appear. This is a general age range, but you can start balding at 20, you can even start balding at 16. You may start to see your hair line receding, or thinning on the top of your head.
Moreover, although hair loss is considered an issue for the aged, it's become more and more common among younger generations. Studies show that hair loss starts earlier and earlier for each generation, which could be why this pattern is happening.
Is there a natural cure for baldness?
---
Promoting the production of collagen in the body can help to create healthy skin cells and is one of the main hair growth factors. Onions are high in dietary sulphur which promotes collagen production. It's also believed that onions can boosts blood circulation, therefore applying onion juice to the hair and scalp could increase blood flow to the follicles. Thus, improving hair regrowth.
A study has compared the results of people with alopecia areata washing their hair with tap water against people washing their hair with onion juice.
With the onion juice, hair began to grow after two weeks. Whereas with the tap water only 2 people saw hair growth in their bald patches. In conclusion, onion juice could be a potential natural cure for male pattern baldness.
5 top tips to naturally regrow hair
It's normal to want to improve your hair health and find a cure for baldness. Especially if you are seeing excessive hair fall or a receding hairline. There are proven ways to stimulate hair growth, for example:
Head massage or massaging the scalp can be done with hair oils and hair masks. Taking the time to massages nutrients into the scalp, thickens hair and improves the overall quality of the hair follicles. Therefore, enhancing growth.
Aloe Vera soothes the scalp and repairs an unhealthy scalp. Moreover, aloe vera reduces dandruff and unclogs excess oil from the scalp to improve the condition of the hair follicles.
Onion juice (if you can put up with the smell) can stimulate hair growth in patchy alopecia areata. Keratin production is improved which encourages new hair growth. Apply it to your scalp and leave it for roughly 15 minutes before rinsing and washing the hair normally.
Coconut oil penetrates the hair shaft with moisture and protein. You can apply it a few hours before wasing your hair. Alternatively, you can use it as a leave-in treatment.
Ginseng (or ginsenosides) promotes hair growth by stimulating the hair follicles. It's available as supplements, or a key ingredient within many hair loss prevention products.
And more!
Can balding hair grow back?
---
If your hair falling out is a side effect of taking medication, don't worry – your balding hair will grow back. Furthermore, if you have a medical condition that's caused hair loss then your hair will grow back once you've recovered.
There are many different treatments to try and encourage your hair to regrow on a bald spot. This includes using a dermaroller, applying natural oils to the scalp and improving your diet. The only permanent treatment to cure baldness is a hair transplant for effectively filling bald patches with new, healthy hair follicles.
There are 1 million hair follicles on the head which we are born with. They are the only hair follicles that we'll have during our lives. Moreover, humans can't grow new hair follicles once the follicles have died so it's important that they're properly looked after.
How to care for your hair follicles
Hair is far more complex than it seems and it goes through various growth cycles. Human hair follicle has two sections, the part under the skin and the shaft. Using oil on the hair promotes hair growth by nourishing the hair which can help cure baldness. Here's our top 10 oils to encourage your hair follicles to grow:
Olive Oil
Jojoba Oil
Castor Oil
Almond Oil
Avocado Oil
Coconut Oil
Grapeseed Oil
Argan Oil
Amla Oil
Macadamia Oil
Will there ever be a cure for baldness?
---
During 2020, scientists made fantastic progress in finding a cure for baldness. They believe that genetic baldness may be cured with pluripotent stem cells. There are other theories that plasma treatment could be the cure for baldness in 2021. However, the technique still needs to be perfected.
One way of curing baldness is to start treating it as soon as it occurs. Early treatment can help prevent baldness, as you will be stopping it before it happens. The earlier you take action, the more hair you will be able to save.
Is a hair transplant a cure for baldness?
---
A hair transplant is the most effective cure to reverse hair loss. A transplant uses your existing hair, which is effective when regrowing hair where there are bald patches.
Transplanted hairs aren't affected by DHT (the hair loss hormone) so they rarely fall out. A second hair transplant may be recommended if new bald patches appear.
Conclusion
---
Dr. Balwi is constantly developing the new cure for baldness. He is at the forefront of hair loss treatment and strives to find new, innovative ways to cure alopecia. His latest development being the NEO FUE method that optimizes the scalp's preparation for the hair surgery thus enhancing its effectiveness .
Do you have more questions or are you suffering from hair loss issues? Then feel free to to contact our friendly team that will answer all your queries. Furthermore they can also offer a free and non binding hair analysis!