Anaesthesia for Your Hair Transplant
With the "Comfort-In" method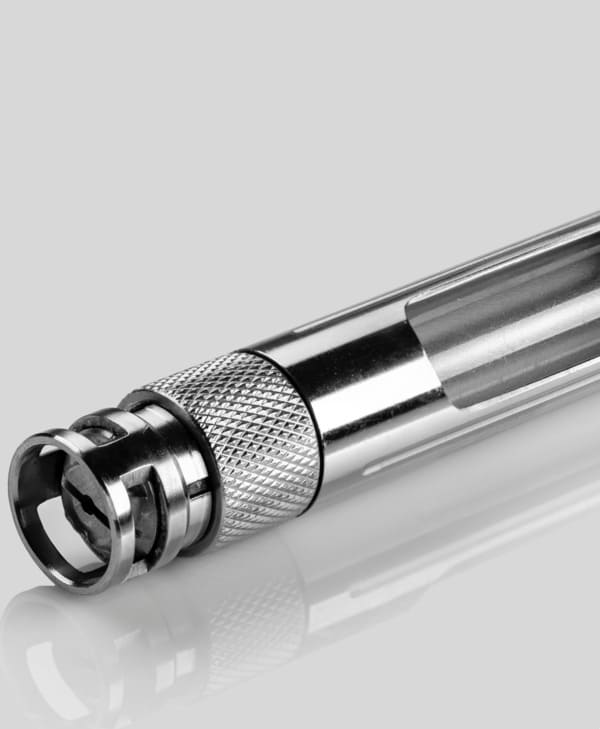 There is no need to worry about whether your hair transplant will cause you pain. We use the Comfort-In method, which numbs your scalp without needles, prior to injecting the local anaesthetic.
Thanks to this modern technique, the area where the local anaesthetic is injected is already numb before needles are used. More than 50,000 patients have already benefited from it.
During a hair transplant session, the fear of needles and pain during anaesthesia is very prominent for some patients. Therefore, this process is particularly suitable for those patients as it provides extra comfort and peace of mind.
"Comfort-In" Anaesthesia
Don't worry about pain during your hair transplant
Leave your apprehensions behind about whether the hair transplant and anaesthesia will cause you pain.
Our practitioners use the innovative "Comfort-In" tool before the hair transplant begins to minimise pain.
This tool injects an anaesthetic directly under your scalp to a depth of only 0.15 mm. This allows it to spread more quickly into the upper layers of the epidermis.
It is administered by compressed air and takes only a few seconds to work. Compared to normal anaesthesia with a syringe (which penetrates 0.39 mm into your tissue), this procedure is much more comfortable.
The local anaesthetic only kicks in once "Comfort-In" has taken effect. You are therefore optimally prepared for your hair transplant.
The "Comfort-In" Process in a Nutshell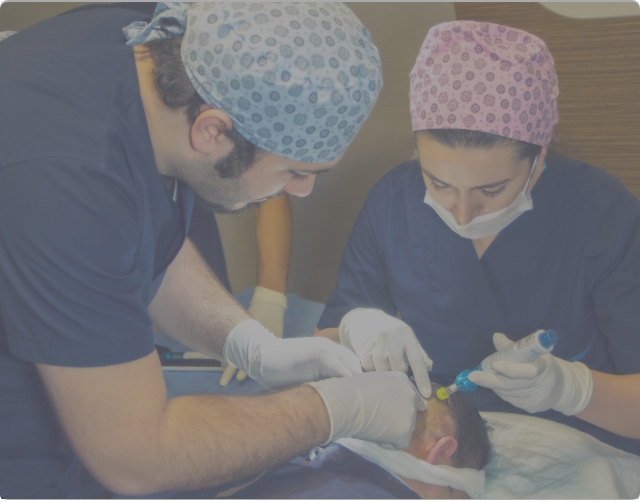 The "Comfort-In" system is applied before the local anaesthetic so that you feel as little as possible when the needles are used.
The plunger is fitted with a strong spring so that the pressure injection takes effect quickly. Only then do our specialists apply the final local anaesthetic with a syringe.
Best of all, the anaesthesia for your hair transplant not only causes less pain but also leaves no marks. So you can start the journey towards a new hairline in a relaxed manner.
The Benefits for You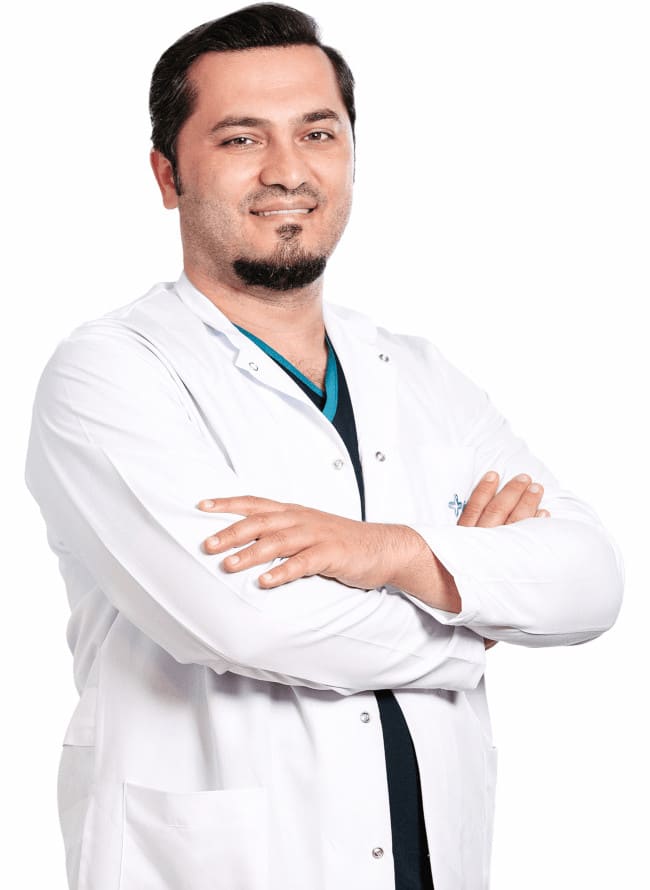 Can be used on the whole head
More comfortable
Reduced risk of infection
Individual dosage of anaesthetic
No damage to surrounding tissue
Certified procedure
Simple and reliable
Works better and faster than a conventional anaesthetic
Injection by pressure at 0.15 mm under the skin
Will I Feel Pain During My Hair Transplant?
Your safety and comfort are our top priority. You can, of course, call on our specialists at any time during your hair transplant if you happen to feel any pain.
The human body metabolises drugs at different rates and therefore anaesthetics work differently for each person. As a result, in some patients, the anaesthetic wears off prematurely.
If this happens to you, just let our surgical team know. The specialists then pause the treatment and re-inject the local anaesthetic.
Once this second anaesthetic is active, the procedure continues as normal. So you really don't have to worry about suffering for your hair or being in discomfort.
The Advantages at Elithair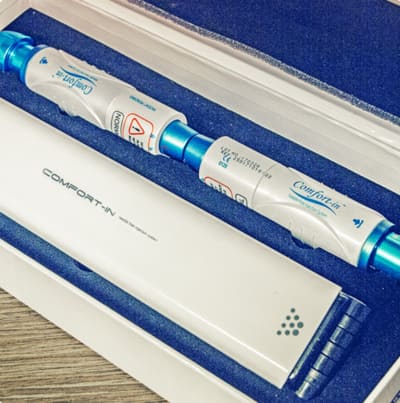 Low pain treatment
You will receive a very low-pain hair transplant anaesthetic. This means that your anaesthesia with the Comfort-In system is virtually painless.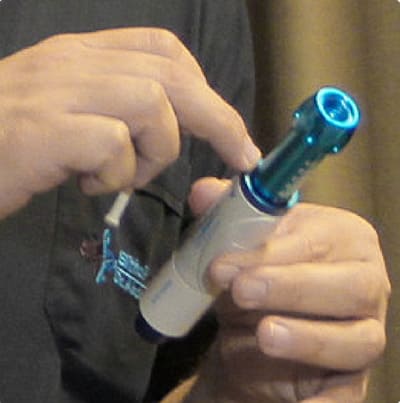 Innovative technique
With the Comfort-In method, you benefit from a unique and innovative procedure for anaesthesia during your procedure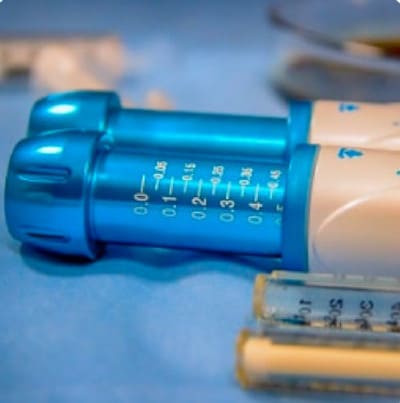 Printing technique
The anaesthetic is injected
directly under the scalp within a few seconds thanks to the use of the most advanced technology.
100% Peace of Mind With "Comfort-In"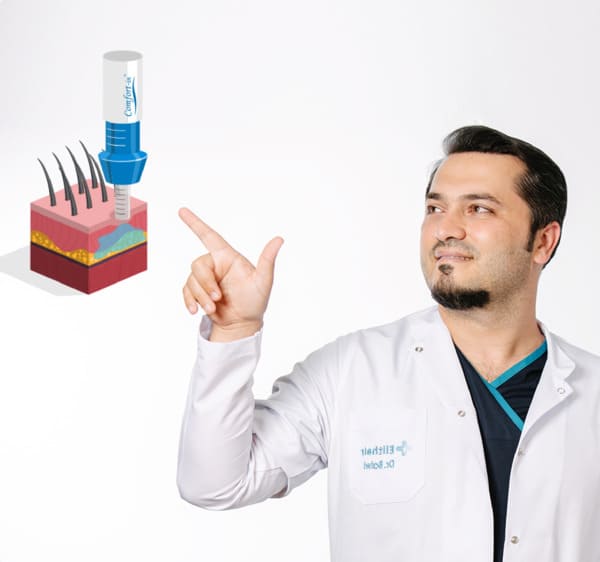 You can look forward to your hair transplant without any worries about pain. The pre-anaesthesia with the "Comfort-In" method is the most comfortable method available.
Thanks to this innovative anaesthesia application, your scalp is numbed before any needles are used.
As the European market leader, we use all modern and effective methods to provide you with a smooth hair transplant experience.
Contact our experts today for a free consultation. They will give you precise advice and answer all your questions.
Frequently Asked Questions
Is the anaesthetic for a hair transplant painful?

To make the anaesthesia process more comfortable, we first numb the scalp using the Comfort-In method. This is a needle-free numbing technique. Then we inject the local anaesthetic afterwards which patients cannot feel thanks to the previous step. Our patients often report that this method is a pleasant procedure.
Is anaesthesia dangerous?

The procedure is not dangerous. To ensure your safety, we ask you to indicate any allergies or pre-existing conditions prior to treatment. We take this into account during your hair transplant.