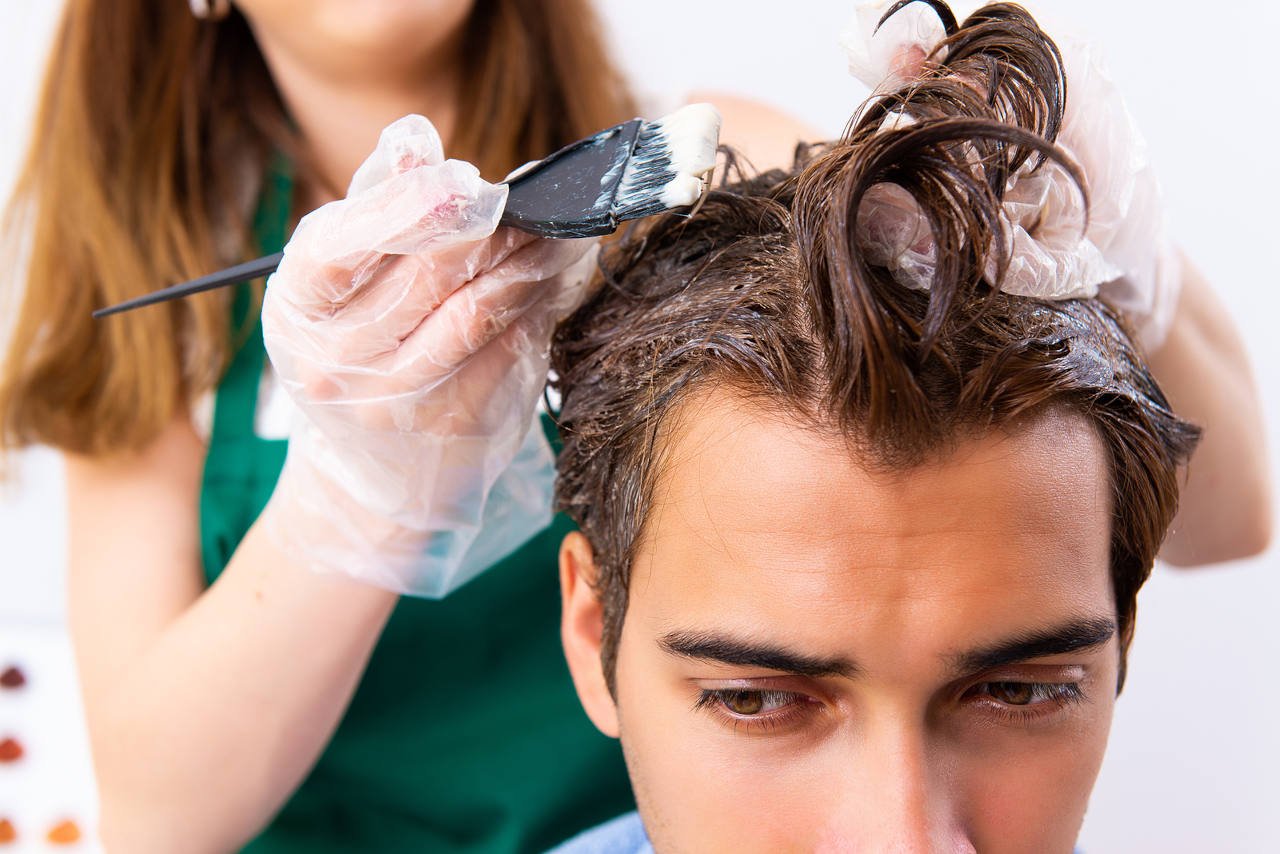 Dye hair yourself, what you need to know
The hair color is bought and you want to start right now? Not so fast! Preparation is the hair dyeing the A and O. Because you have the hair color touched, it must be processed immediately.
Summary
---
Is there a difference between boxed dye and salon dye?
---
Yes. In a salon, hair colour is formulated to hold just the right amount of developer specifically for your hair. Any variation of ingredients can bring dramatically different results.
Professional colourists know how to use the correct products to minimise damage. Box dye's with a standard formula are the same for everyone that buys them and can either overprocess or under process hair, so unfortunately you can't be sure of the results.
Does this mean boxed hair dye is bad?
Due to a range of chemicals, boxed dye's can result in major damage to the hair as well as making it more porous.
This can cause extreme dryness and breakage which can lead to hair thinning and loss. The amount of peroxide and ammonia in the dye can determine the amount of damage done to the hair.
Steps to repair damage from dyeing your own hair
---
Have a hair cut – when hair is chemically damaged the best thing to do is to trim the damaged hair.
Purchase a good hairbrush with soft, smooth, spaced out bristles to prevent breakage and remember, don't brush your hair when it's wet!
Try to avoid using heat on your hair but if you do want to use styling tools, use a heat protectant before styling. Ensure the hair is dry before using heat on it.
Use moisture-rich products that nourish the hair. Dr Balwi's 98% Aloe Vera Gel is perfect for nourishing the scalp and supplying roots with moisture.
Tips for how to dye your own hair at home
---
48 hours before colouring hair at home, always do a patch test on the skin and a strand test on your hair to determine the colour and how the dye will react on your skin.
Apply a thin layer of lip balm such as vaseline to the hairline to avoid staining and always wear gloves when applying colour. Wear a shirt you don't mind getting dirty and towels to use on the floor and to drape around your shoulders.
When applying colour, section the hair off to keep track of what sections you've applied colour to. Start applying at the roots and work your way down the rest of your hair.
Then use a wide-toothed comb to help smooth the dye from root to tip. Once brushed through, completely cover your hair in a shower cap to allow the colour to set whilst it develops.
After you wash your hair to get the dye out of your hair, wipe your face with a makeup wipe to ensure no dye is on the skin. Then shampoo your hair and apply a conditioner to your hair as normal.
How to dye your own hair at home without damaging it?
If you see no option other than a box dye to colour your hair, opt for a semi-permanent product, and preferably one that is ammonia-free or contains natural ingredients. This type of product sits on the outer layer of hair and will wash out after a couple of shampoos.
Stay within three shades of your natural colour
Make sure you follow the instructions on the box
And don't keep the dye on for longer than the recommended processing time!
How to dye your own hair blonde at home with lemon, cinnamon and honey
---
With Lemon Juice:
Mix the juice of one lemon with two parts warm water and one part leave-in conditioner and pour into a spray bottle.
Spritz the solution through damp hair, focusing on the areas you want to lighten and sit in the sun for an hour or two. Don't forget to wear a sunblock for hair!
With Cinnamon and Honey:
Small amounts of hydrogen peroxide in honey are activated when mixed with cinnamon. Combine 2 tbsp of honey, 1 tbsp of cinnamon and 1 tbsp of olive oil with conditioner to create a mask. Let this sit for half an hour.
Apply the mixture to your hair, put it in a bun and wear a shower cap, leaving the mixture for four hours or even overnight. Shampoo and condition your hair and style as usual.
With Chamomile Tea:
Brew a strong cup of chamomile tea and let it cool. Apply the teabag to individual strands of hair that you want to highlight and go and sit in the sun for 30 minutes.
Is there a natural way to dye grey hair at home?
There are a number of ways to cover up grey hair but one of the most popular ways to dye grey hair naturally, making it darker, is to use Henna.
How to maintain dyed hair and keep hair healthy
---
Make sure you have a good hair care routine. Pick products that are suitable for your hair type and be sure to go for regular trims to combat breakage. Give your hair the TLC it needs by
limiting the use of heat
using the correct tools
use moisture-rich conditioners and oils
limit the amount you dye your hair
Conclusion
---
The health of our hair is important and it's vital to implement a proper hair care regime before we colour our hair.
Make sure you're using the correct products for your hair type, limiting the amount of heat used, eating a healthy diet and limiting your use of hair dye as they are one of the main causes of damage to the hair.
If you are wanting to switch up your colour, opt for natural methods and ingredients or use a semi-permanent dye that uses organic ingredients and is ammonia-free.