How much does a hair transplant cost ?
Hair loss and receding hairlines are becoming more and more common in recent years. In fact, according to the American Hair Loss Association, by age 35, approximately two-thirds of men will experience hair loss. Furthermore, by age 50, 85% of men will experience significant hair thinning.
While many people think hair loss is only attributed to men, women deal with this issue as well. An estimated 50% of women will experience hair loss at some point in their lives. Whether it's due to higher stress levels, diet changes, or chemicals in our everyday products, the increasing prevalence of mild to moderate hair loss is undeniable.
A hair surgery is the only permanent solution to permanently treat hair loss issues. But what price should I expect to pay for a hair transplant ?
Summary
---
Is a hair transplant expensive?
---
Many men and women are turning to hair transplants to revitalise their hair and promote regrowth. But several people don't even consider the option as they assume that it is too costly.
The actual price of a hair transplant procedure varies depending on where you have it done and what you need. If you are wondering, "What is the price of a hair transplant?" at Elithair, we have made the process easy.
We've developed a free, non-binding analysis that only takes 2 minutes to fill out. It helps us to understand your hair loss concerns and calculate how many grafts you will need. With this information, we can provide you with a unique quote.
But, there are a few other factors to bear in mind when considering the costs of a hair transplant.
Do hair transplants really work?
---
Elithair is the market leader for hair transplant surgery, having helped over 35,000 patients regrow their hair with fantastic, lasting hair transplant results.
Currently, hair transplants are the only method of hair restoration treatment that results in permanent, long-lasting hair regrowth. At Elithair, we provide hair regrowth treatments for all types of hair loss conditions, including:
Alopecia
Bald spots and patches
Hair thinning
Receding hairline
Eyebrows and facial hair
And more
Is getting a hair transplant painful?
---
While many other hair transplant clinics use painful needles and syringes to perform their hair transplant procedures, Elithair takes a very different approach.
Needles tend to cause stress, and they can increase the risk of infection, as well. At Elithair, we use the Comfort-In method in order to make hair transplants more comfortable for our patients.
How does Comfort-In work?
We use the FUE method, otherwise known as follicular unit extraction. The FUE hair transplant procedure that takes individual hair follicles from the skin and moves them to another area where the hair is thinner or gone completely.
It is more natural-looking and has become more popular than other types of procedures, such as the follicular unit transplantation, or FUT, which leads to the "hair plugs" look and a strip scar at the back of the head.
For this procedure, our doctors administer a local anaesthetic under the scalp with a pressurised tool. Instead of using a syringe or a needle, we use a high-pressure, pin-like nozzle that releases the anaesthetic into the scalp.
The whole thing takes only a few seconds and it leaves no wounds or risk of infections. All you will feel is some light pressure, ensuring a much more pleasant hair transplantation process.
Hair transplantation price FAQ's
---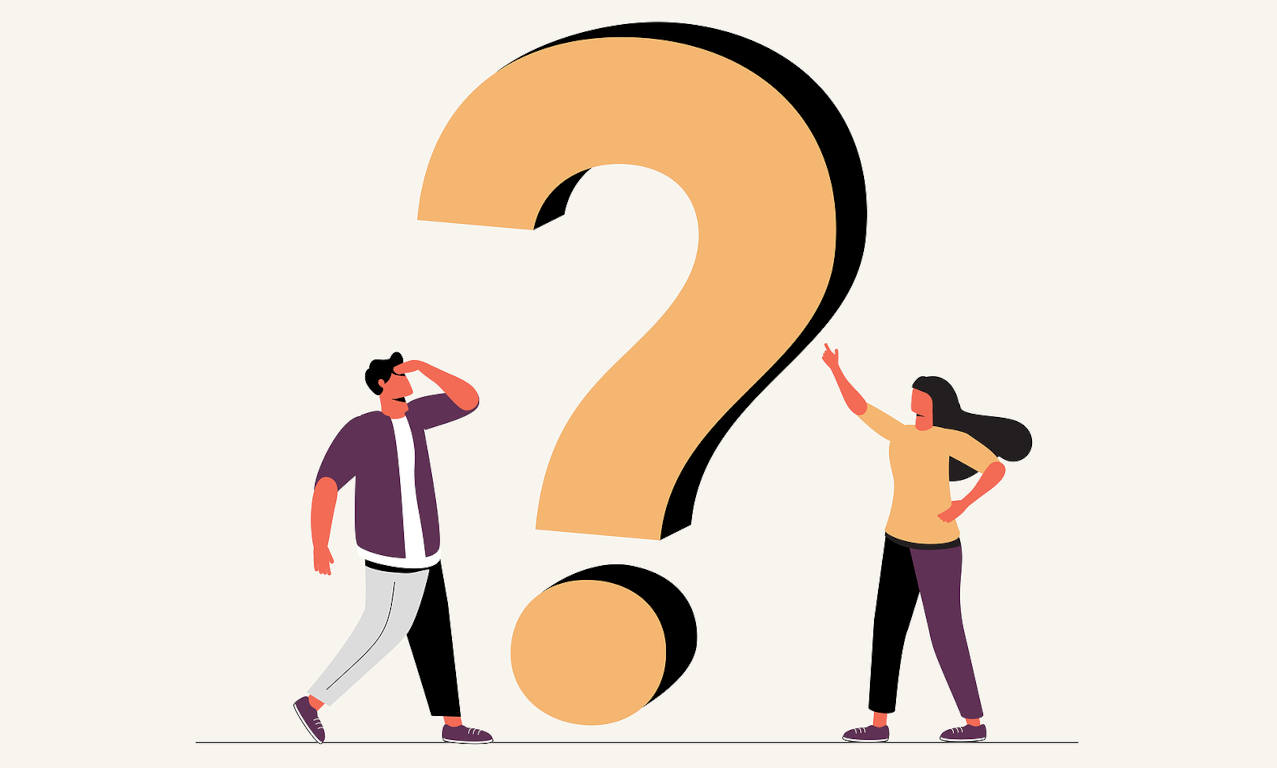 When it comes to hair transplantation, there are some frequently asked questions our patients tend to have before they decide to proceed with the treatment.
Our team of hair transplantation surgeons and hair experts are here to answer any questions you may have. In addition, they provide you with the best experience possible to meet your hair goals. Some common questions our patients have about the procedure are:
How long does a hair transplant last?
Hair transplants are permanent, life-long solutions for hair loss. The transplanted donor hair that is added into the balding or thinning areas of the scalps are resistant against DHT. To explain, this is the hormone that causes hair loss, so it is rare for balding to recur.
In some cases, a 2nd follow-up transplantation procedure may be necessary for full hair coverage. This would be in areas that were full but have now thinned (where the transplanted hairs were not previously inserted). Once these donor areas are corrected, you shouldn't need another operation again.
How many hairs do I need to get transplanted?
The number of grafts and individual hairs varies from person to person. Filling out our free two-minute hair analysis form will help us determine how many grafts you need to be transplanted.
How much does a hair transplant of 1500 hair grafts cost?
The average price for hair grafts, whether it's 1500 hair grafts or 4500, all depends on where you have the procedure done. For instance, 2000 grafts for a hair transplant in the UK can cost up to €4300. However, in Turkey, it's only ¼ of that price.
Why is the price of a hair transplant lower in Turkey?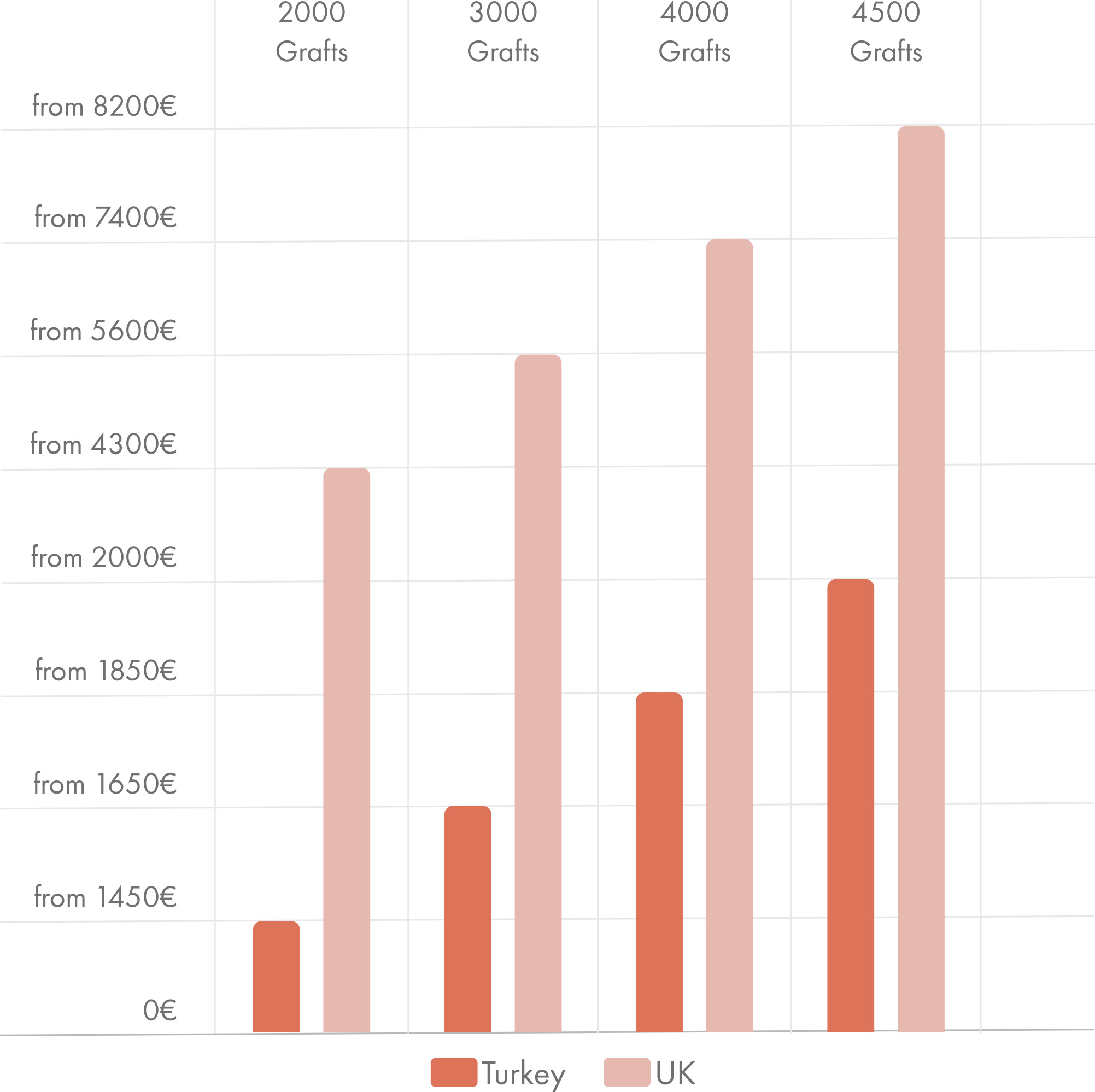 Turkey is a beautiful location to travel to for a hair transplant. This is because you get both the procedure and a luxurious stay in a popular and historic travel destination.
The prices of hair transplants is lower in Turkey because medical tourism is subsidised by the state, and the cost of living is very low in comparison. This allows Elithair to provide high-quality transplantation services at a very affordable price.
Which country has the best hair transplants?
Many countries provide hair transplants, but where can you get a cheap hair transplant that doesn't skim on quality? Turkey provides the same quality of hair transplants as other Western European countries at a significantly lower price.
With a booming economy, lower wages, cheaper goods, and lower cost of living compared to other Western European countries, Turkey has become a metropolis for affordable hair transplants and quality service.
Conclusion
---
Bald patches and thinning hair are stressful enough – whereas considering how expensive a hair transplant shouldn't be. If you are thinking about getting a hair transplant, Dr. Balwi's hair transplantation services are an affordable and high-quality option.
Our reasonable prices even include the cost of hotel accommodation and transport while you're in Turkey. At Elithair, we use the highest quality cutting-edge equipment and trustworthy medical staff members for the best experience possible.