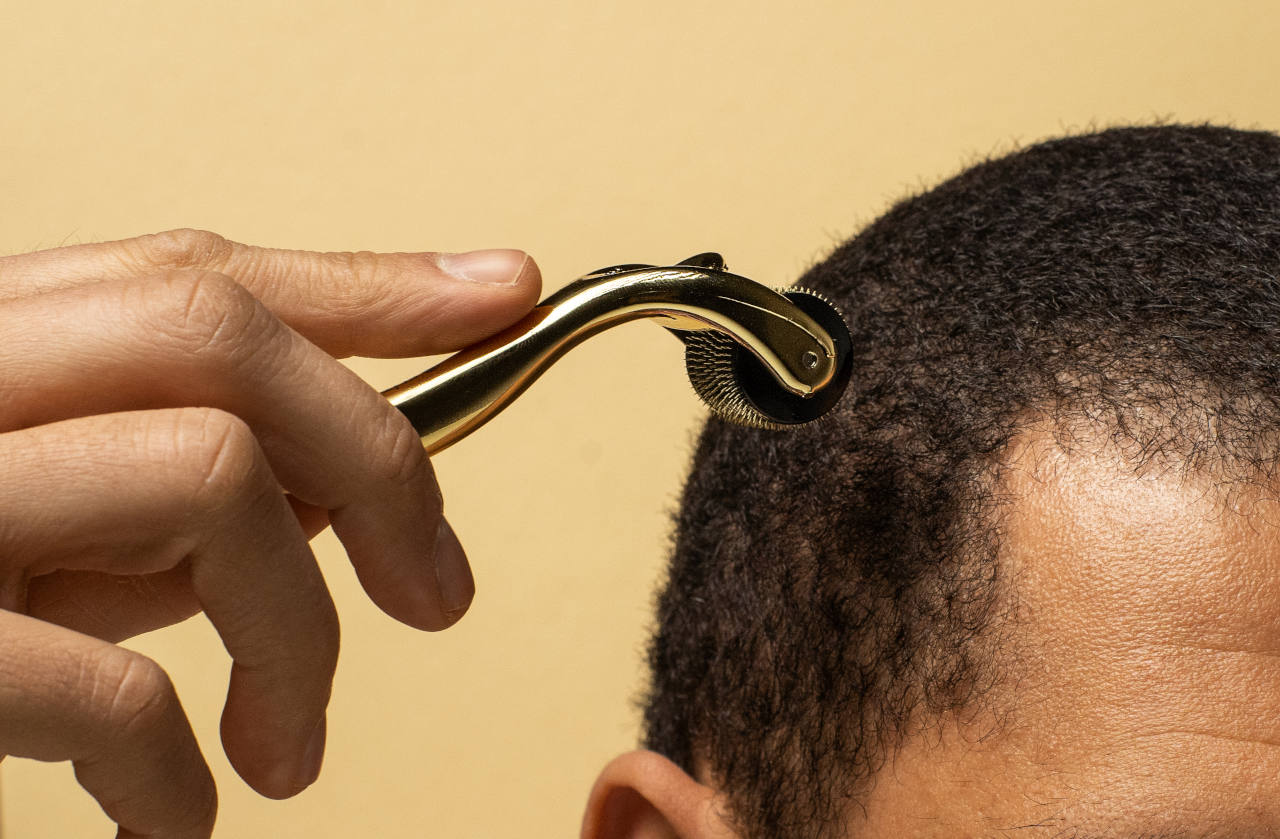 What is mesotherapy hair treatment?
Mesotherapy hair is a procedure that involves injecting a nutrient-rich serum into the scalp in order to rejuvenate the skin. For hair treatment, it's used to enhance the condition of the skin to boost hair growth.
In 1952, a French doctor named Michel Pistor invented the method of Mesotherapy. It was first beneficial to alleviate discomfort, however, in the years afterwards, it grew to become beneficial for stimulating hair growth. This technique has grown in popularity in the United States and other parts of the world.
Summary
---
How does mesotherapy work?
---
Mesotherapy hair involves creating a series of micro-injections whereby a dermaroller causes micro-perforation into the skin's middle layer (the dermis layer).
The theory behind mesotherapy treats the underlying causes of skin deterioration, such as inadequate circulation and inflammation.
Active ingredients in mesotherapy are Biochanin A and Acetyl tetrapeptide-3. The chemicals injected in mesotherapy do not have a set formula. Doctors utilise a variety of formulas depending on the desired result, including:
Minerals
Vitamins
Herbal extracts
Amino acids
Nucleic acids and co-enzymes
Enzymes like collagenase and hyaluronidase
Hormones such as calcitonin and thyroxin
Medicines like vasodilators and antibiotics
How much does it cost?
Mesotherapy hair costs vary depending on the type of treatment and the number of sessions required. Insurance companies/ medical companies seldom cover the cost of mesotherapy hair since it is aesthetic rather than medically required. Thus, it is provided at clinics and beauty salons rather than at hospitals.
Although this treatment is offered by beauty experts, it's not necessary to go to a clinic for this treatment. This treatment is also available to do by yourself at home, all you need is a dermaroller and mesotherapy hair serum.
How long does mesotherapy for hair last?
You can expect to see results for 12 to 18 months after completing the prescribed course of mesotherapy hair serum. We urge that patients continue treatments to retain their desired appearance as this leads to the best results.
Is mesotherapy good for hair loss?
---
Both men and women are conscious about their hair and seek ways to stimulate hair growth. Mesotherapy is now one of the most popular at-home treatments to nourish the scalp.
It is used to reduce hair loss caused by alopecia by boosting blood circulation, reduce wrinkles and promote a youthful appearance to your skin.
Natural plant extracts, vitamins, or enzymes are applied to the skin during this method of therapy. It is claimed by those who use mesotherapy for hair loss that it:
Increases blood circulation
Boosts cell production
Provides the skin with proper nutrients
For maximum visible results, when using mesotherapy for hair loss, 5-10 treatments are recommended in order to effectively stimulate hair growth.
Mesotherapy is preferred over medication as it doesn't cause as many side effects as Finasteride and Minoxidil for example.
A hair transplant is another option for hair regrowth but many patients try mesotherapy first before investing in a hair transplant.
Furthermore, we recommend using the dermaroller after a hair transplant as well, in order to further stimulate hair growth by improving blood circulation.
How long does it take to see results from mesotherapy?
Within three weeks of treatment, you should see results from the procedure. Several treatments spaced four to six weeks apart are typically needed to achieve an entirely satisfactory outcome.
What are the benefits of mesotherapy?
---
Mesotherapy is used to:
Treat alopecia and stimulate hair growth
Lighten pigmented skin (such as after acne)
Recontour the body
Tighten loose skin
Fade wrinkles and lines
Reduce cellulite
What is the recovery time?
There is generally little downtime with mesotherapy hair because it is noninvasive. Many people can return to their regular routines immediately. Others may need to take a day to rest if they are experiencing swelling or slight tenderness from the mico-wounds.
These side effects are a natural part of the healing process that some patients may feel more than others. However, if swelling occurs, it usually only lasts for a few hours before the sensation goes.
Conclusion
---
Mesotherapy hair is a promising procedure for improving blood circulation in the scalp and increasing hair growth. Some patients may experience more visible results than others as this depends on the cause of the hair loss.
Some forms of hair loss can only be effectively treated with a hair transplant, thus mesotherapy won't be as effective. For further information about this treatment for hair, you can speak to our team.