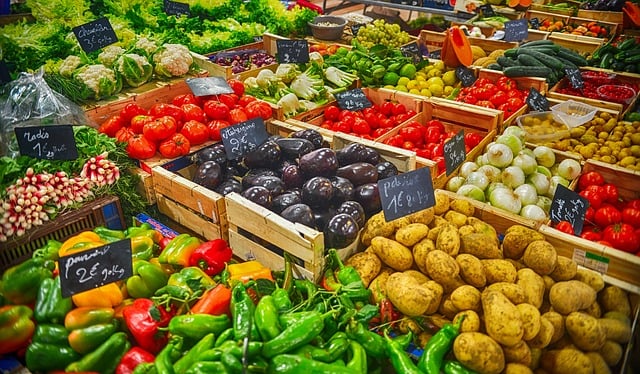 What are the best foods for hair loss?
Losing hair isn't a topic that anyone thinks about…until it happens to you. Suddenly, it becomes a very sensitive subject that you can't stop worrying about. Especially if you are struggling with your hair thinning and a receding hairline.
Whether you are losing strands of hair constantly or you want to prevent hair from falling out in the future, these balanced diet tips can promote hair growth and make it resistant to the issues that lead to hair loss. Below we will discuss what foods can cause your hair to fall out and what you need to know to prevent it.
Summary
---
Which foods cause hair loss?
---
Hair loss challenges can start to appear as early as age 35 for 40% of men, and for women by age 40. That percentage increases to over 70% for men age 80 and women age 60.
What you choose to eat contributes to the health of your hair. A poor diet lacking in the necessary vitamins and minerals will cause nutritional deficiencies.
Your hair will lose the strength to remain healthy and intact. The foods listed below should be eaten in moderation. Eat too much of these and it may lead to hair loss.
Sugar – produces insulin spikes in the body as well as androgens. This male hormone is known to decrease hair follicles and cause hair loss. Avoid foods that are heavy carbohydrates such as white rice, bread. These foods break down into sugar in the body and can wreak havoc. Also, avoid consuming sugary desserts like cakes, biscuits etc.
Fatty Fried Food – These 3 F's increase bad cholesterol levels and create unwanted inflammation which cuts off the nourishing blood supply to your scalp and hair.
Processed Food – The more processed a food is, the more chemicals and preservatives used to prevent it from decaying. Those same chemicals contribute to toxicity in your body and among other things can make your hair thin out and become brittle.
Examples of processed foods include deli meats, crisps, cereals, and biscuits.
Which fruit is best for hair loss?
Berries are packed with antioxidants that your body absorbs to help fight free radicals. Free radicals cause an intense amount of stress inside your body and contribute to premature ageing, greying and thin, brittle hair.
Citrus fruits – a great source of vitamin C which helps produce collagen. Collagen is a protein that makes your hair stronger and more resilient.
What drink helps with hair loss?
Water – Believe it or not, this is one of the best drinks you could give your growing hair. Water is a key factor for healthy strong, supple hair. Aim to drink at least 8 glasses of water per day. Additionally, avoid alcohol and sugary pop.
Carrot Juice – Packed with essential nutrients like beta carotene. Carrot juice can rapidly give you healthy hair by making it thicker and shinier.
Are eggs good for hair growth?
---
Eggs pack a powerful punch of healthy vitamins, protein, biotin, iron and folate. Iron deficiency is a major factor in hair loss and it is one of the most common deficiencies globally.
Adding eggs to your balanced diet will help with preventing hair loss, and will make your hair stronger. Be sure to incorporate these little wonders into your daily meals!
Is banana good for hair growth?
Bananas contain silica, a mineral that helps your body to utilize collagen making your hair stronger and thicker. Bananas are also an anti-inflammatory food that can heal flaky, dry scalp issues, like dandruff.
Does tea cause hair loss?
---
Tea is not known to cause hair loss. In fact, green tea has a high antioxidant ratio that can be excellent for your overall health and therefore your hair as well. It has been linked to helping regrow hair!
How can I increase hair growth and thickness?
---
You can increase hair growth and thickness by using the tips above as well as eating a balanced diet that includes: eggs, fatty fish filled with omega-3 fatty acids, dairy products that are fortified with Vitamin D, and leafy greens that add much-needed folates.
Occasional red meat, adds iron and protein into your red blood cells, strengthening your hair from the inside out. Furthermore, consuming foods that are a source of biotin help to strengthen the hair from within.
If you're looking for a quicker way to integrate healthy nutrients into your diet we've got you covered. Dr Balwi's nutritional supplement is a perfect blend of vitamins and minerals such as biotin, silica, iron.
Green tea extract, vitamins B5, folic acid and vitamin C plus so much more in one easy-to-swallow pill! This amazing little supplement helps to grow thicker and fuller hair without any chemical additives.
Conclusion
---
It isn't always easy to eat healthier, but with these tips, it's certainly something you can commit to and start seeing visible improvements in the condition of your hair.
Always keep in mind that you should stick to the 80/20 rule. 80% of your diet should be as healthy as possible while only 20% is allowed for less than ideal food choices. With all these tips you will start seeing healthier, stronger regrowth of your hair in no time!
Do you have more questions or are you suffering from hair loss issues ? Then feel free to to contact our friendly team that will answer all your queries.
Furthermore they can also offer a free and non binding hair analysis. So don't hesitate if you want to benefit from Dr. Balwi and Elithairtransplant's expertise for a successful and affordable hair transplant in Turkey !