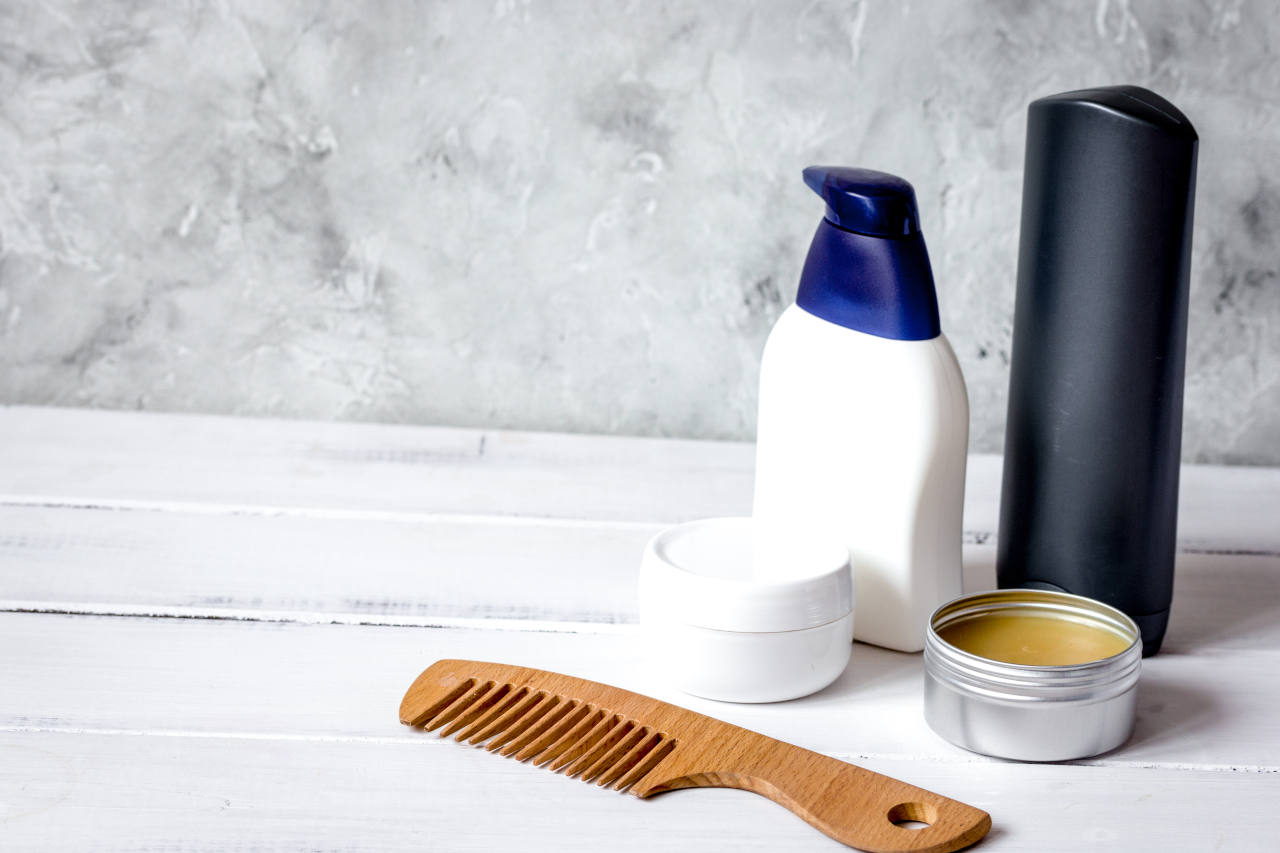 Discover our 5 tips for beautiful hair
When it comes to your hair, there's a lot of advice out there. To condition or not to condition, to oil or not to oil. Your mother will encourage you to "oil your hair," while your hairstylist will suggest the latest "it trend": hair spa, Moroccan oil, strengthening not rebonding and everything in between.
Getting started on a hair care routine is comparable to getting started on a skincare regime. Once you've found one that works for you, you'll rarely deviate. On the other hand, finding that routine may be challenging, especially when there are many options for similar hair types. If you're seeking some tips for beautiful hair, you've come to the right place.
Summary
---
How to have healthy hair?
---
Hair that is healthy and shiny provides a great first impression, which is why it is so important to take care of it. Having a proper hair care regime is essential because it maintains your silky and healthy hair, keeping it free of infections, greasiness, and other problems.
By following some simple tips for beautiful hair, you can keep your hair healthy:
By eating a high-iron, high-protein diet – protein is necessary for hair strength.
Don't wash your hair every day, and if you do, make sure the ends are moisturised. Make an effort to use the same shampoo and conditioner brand.
Trim your hair every few weeks to get rid of split ends that are dark and harsh.
Comb wet hair with particular care since it's fragile and prone to breakage.
Avoid using hot tools for styling your hair as they can dry out your hair cuticle.

Use a wide-toothed comb and gently work it through your hair from the roots to the ends.
Haircare tips to try at home
---
Hair thickness, length, and texture are all factors that determine how you care for your hair, but they also indicate your scalp health, which is sometimes overlooked. But solutions are available, and the best things to do are often the simplest.
You may begin at home by following tips for beautiful hair, and these popular DIY hair care recommendations will have a guaranteed effect:
Use warm oil on your hair (e.g coconut oil)
Use rice water as a hair rinse
Eggs can help with hair health in general (try including them in a hair mask)
Apply onion juice to your hair all over
Use green tea on your hair
Ensure that you have a balanced diet
Best tips for beautiful hair, all day, every day
Whether you have curly hair, straight hair, oily hair, dry hair, or any other hair type, certain hair care advice is universal. While tailoring your regime to your hair type is essential, understanding the foundations of hair care is just as important, if not more so.
It is critical to maintaining a healthy scalp
Dandruff and an itchy scalp are the most common causes of hair loss. As a result, keep your hair clean with shampoo and conditioner for a lovely and healthy appearance.
Hot water dries out your hair, causing it to become brittle since it takes the protecting oils from your hair. Therefore, use lukewarm water while washing your hair instead.
Hair should not be washed daily
Wash your hair every 2-3 days to keep natural hair oils in check. You can use dry shampoo as it soaks out excess oils from the scalp. For better results, deep condition your hair once every week with a nourishing hair mask.
Use the correct brushing technique for your hair type
To avoid hair damage due to static electricity, avoid using a brush with plastic bristles. Instead, opt for a boar bristle brush or a wide-toothed comb. The best way to brush your hair is by brushing the ends first to detangle it and then using lengthy strokes from the roots to the ends. This approach will aid in the appropriate distribution of natural hair oil, preventing breakage.
Wet hair is three times weaker than dry hair, making it three times more prone to break. Allow your hair to dry as much as possible before you begin to detangle your hair.
Instead of blow-drying, let your hair air dry. Your hair will get more brittle and dry if you use this artificial drying method.
Heat styling tools, such as a blow dryer, straighteners, and curling irons, can cause intense damage to your hair follicles. If you're using such tools on your hair, make sure you apply a heat protectant first.
5 natural ways to enhance your hair condition
---
Your hair is believed to be your crowning beauty, so it's natural to want to enhance it if you're unhappy with it. Try any of these natural solutions whether you're seeking to regenerate hair that you've lost or want to enhance the hair you already have.
Here are some tips for beautiful hair:
Hair growth can be aided by massaging the scalp, which may be done in conjunction with hair oils and masks. This stimulates the scalp and encourages hair growth.
Aloe vera moisturises and calms the scalp. It can help to get rid of dandruff and unclog hair follicles that have been clogged by too much oil. Furthermore, it hydrates the hair strands.
A component of coconut oil, fatty acids, can permeate the hair shaft and help to prevent protein loss. Depending on your hair type, coconut oil can be used before or after washing.
Onion juice has been demonstrated to promote hair growth and cure patchy alopecia areata. A few onions can be blended, and the juice squeezed out. Allow at least 15 minutes for the juice to soak into your scalp and hair. Then shampoo and rinse off with cold water.
You may use fresh lemon juice or lemon oil to improve the quality and development of your hair.
Conclusion
---
If you want to keep your hair healthy, have a plan and stick to it. Keep in mind that benefits from the treatments may take a few months to appear.
With the treatments, you may be as creative as you want and mix them up as much as you like. Hair damage may be reversed by following these tips for beautiful hair.