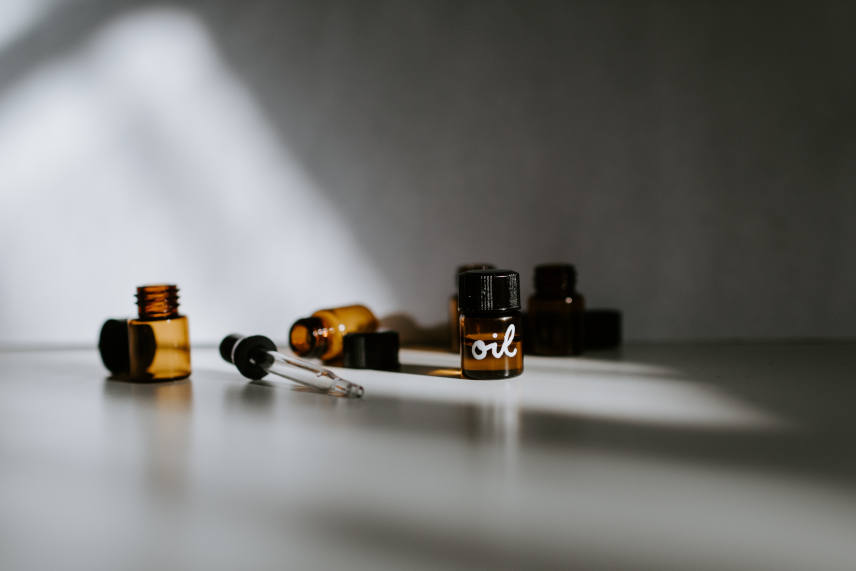 What are the best oils for hair growth?
Hair loss can hit any man or woman at any age and it is devastating. Nowadays this problem is commonly associated with other hair problems.
At an early stage, you can prevent the symptoms of alopecia by using essential oils. There are lots of products available in the market that helps to fight baldness among men and women but they all contain chemicals in them.
That is why the best approach to fight male and female baldness pattern issues is the use of oils for hair growth and thickness.
Summary
---
Why are oils an essential ally to your hair?
---
Oils for hair growth have different properties that will give your hair wonderful results. Essential oil does not have any chemicals in them as these are extracted from plants. Therefore, they are not going to damage your scalp or hair in any way.
These need to be combined with other oils such as almond oil and coconut oil oils (work as carrier oils) why? Because Essential oils are light and they easily evaporate therefore they need to be mixed with other fatty oils.
A lot of people are struggling with alopecia. The baldness pattern starts to show between the age period of 18-35 and increases with time. If you want to avoid such issues, then starting massaging your scalp at an early age with hot oil is a great start. These oils will give you healthy and thick hair.
What are the characteristics of those products?
Choosing the best oil for hair will nourish your hair roots, promote hair growth, and thicken your hair. Dry hair leads to frizzy hair and split ends therefore, you must hydrate and nourish your hair with oils.
Apart from dryness, many other reasons cause hair loss in both men and women. Hair oils prevent dandruff and frizzes in hair thus giving you healthy-looking shiny hair. Different essential hair oils are mixed with other oils, and act as a catalyst giving your hair wondrous results.
The top 10 Oils for Hair Growth
---
Mentioned below are the best hair oils that prevent hair damage and frizz in hair and promote hair growth.
Olive Oil
Olive oil is not only best for cooking but it is also one of the best product for hair care. Olive oil is also rich in Vitamin E, which helps to protect the hair from the damage caused by the sun.
Used frequently, olive oil will give your hair a healthier and shinier look. You can apply this oil once a week on dry or damp hair. The other great benefit of using this oil is that you don't have to use the conditioner afterward.
Jojoba Oil
Jojoba oil acts similar to the sebum that is produced by hair. Therefore, there are little to no chances that you will have any side effects by using this oil for hair growth. It hydrates the hair and scalp in the same way as coconut oil does.
Deeply massage your scalp with this oil and leave it on for overnight or minimum of 30 minutes. Then rinse it off using natural shampoos, you can also add a few drops in the conditioner.
Castor Oil
This oil is extracted from castor seeds using the cold pressing method. It is significant because of its chemical properties; it contains antioxidants, Vitamin E and proteins that help to strengthen hair and give them healthier looks.
Castor oil helps to prevent alopecia and dandruff by nourishing the scalp. It also helps to add volume in hair. Castor oil is quite thick so it is best to mix it up with other oils such as coconut oil etc.
Almond Oil
Just like olive oil, almond oil is not only for cooking. This oil is rich in minerals and proteins thus helping in hair growth. People with mineral deficiency face the issues of alopecia and hair thinning.
This is the perfect oil for people having hair issues. If you want to accelerate your hair growth, then this must be the oil for you. Even adding this oil in your diet can also help to give you healthy-looking hair.
Avocado oil
Treating your hair with avocado oil will help repair, moisturise and strengthen your hair. The minerals found in avocado oil are especially good at sealing cuticle cells, thus preventing the hair from breaking.
Coconut Oil for Hair Growth
Coconut oil is one of the best natural hair care product. It moisturizes the hair strands and prevents the hair from breakage. Coconut oil is rich in fatty acids thus helping in the deep conditioning of scalp giving you soft and shiny hair. It is recommended to heat coconut oil before use at it is solid at room temperature.
Grapeseed oil
Grapeseed oil acts as an antioxidant which makes it well suited as a natural dandruff treatment. It can also be diluted with distilled water and placed in a spray bottle to control hair in humid temperatures.
Argan Oil
Argan oil is rich in nutrients and it will bring wonderful results to your hair. The antioxidants and vitamins found in Argan oil helps to fight UV rays and protect the hair cells from damage.
This oil will keep your hair moisturized and frizz-free. You will find perfect results after frequently using it twice or thrice a week by applying it on damp hair. Try to avoid its contact with the hair roots.
Amla oil
It's high level of vitamin C and natural antioxidants such as flavonoids and polyphenols makes it a good product to help stimulationg hair growth. Amla oil is also thought to increase the scalp circulation and condition follicles down to the roots.
Macadamia oil
Macadamia oil contains fatty acids thats help to strengthen, and nourish the hair follicles. This is especially beneficial against hair loss issues and brittle strands thus calming the hair of frizz, tangles, and dullness
The best Essential Oil for hair growth
---
Essential oils are different from the carrier oils; they are light and have a sweet fragrance. A few drops of these oils are mixed with the carrier oils but the result these oils provide is more than amazing.
Rosemary Essential Oil
Rosemary essential oil mixed with olive oil gives marvelous results; it helps in hair thickening while nourishing your scalp. It strengthens the hair follicles and prevents the symptoms of alopecia.
Lavender Essential Oil
Lavender essential oil is known for its healing properties, it helps to prevent the split ends and hair breakage. A few drops of this oil for hair growth can be mixed up with coconut oil to give the best results.
It is recommended to keep it on hair overnight. It has a sweet flowery scent that relieves anxiety. This oil has antiseptic properties thus helping to fight alopecia.
Tea Tree Essential Oil for hair growth
Tea tree oil has antimicrobial properties and it gives your scalp and hair healthy look. Mixture of tea tree oil with coconut and olive oil will improve hair growth. Massage the mixture of these oils on your scalp and let it rest for 15 minutes. Rinse it off with natural shampoo later.
Peppermint Essential Oil
Peppermint essential oil helps in blood circulation in the scalp thus promoting hair growth. You can mix this oil with any carrier oil. It gives a cooling sensation and has calming effects. Apart from adding in this in carrier oils, you can add a few drops in shampoo and conditioner.
Have you tried Dr. Balwi's hair care products?

Thanks to a unique combination of ingredients your hair receives the essential nutrients that nourish the roots and hair and prevent their loss, our products contains everything your hair needs! In addition unlike ordinary hair care products, ours tackle the problem at the root. Because a stronger and vitalised scalp produces resistant and, of course, healthy hair!
Conclusion: oils for for a healthy scalp are the key to hair growth
---
You can use tons of hair care products but the best food for your hair is natural oils. They will help in the blood circulation of your scalp, strengthen your hair roots and give you long shinny and thick hair.
Mixture of essential and carrier oils will give your hair a fresh and healthy look and prevent them from breakage. Apart from that, these essential oils have antiseptic properties as well which prevents fungus to grow in hair.
Good things take time, you will get the best results if you frequently oil your hair, some oils may take up to 2 months to give you the required results.
Do you have more questions or are you suffering from hair loss issues ? Then feel free to to contact our friendly team that will answer all your queries. Furthermore they can also offer a free and non binding hair analysis.
So don't hesitate if you want to benefit from Dr. Balwi and Elithairtransplant's expertise for a successful and affordable hair transplant in Turkey !