Can I use Avocado Oil for hair care?
For years now, the natural health benefits of avocado, specifically avocado oil, have been widely celebrated. Especially within the skin and hair care industries. The nourishing properties of avocado oil for hair have been proven to promote hair growth, hair strength and ease maintenance.
We've put together a guide for how you can add this natural treatment to your hair care routine.
Summary
---
Why does avocado oil make an effective natural hair treatment?
---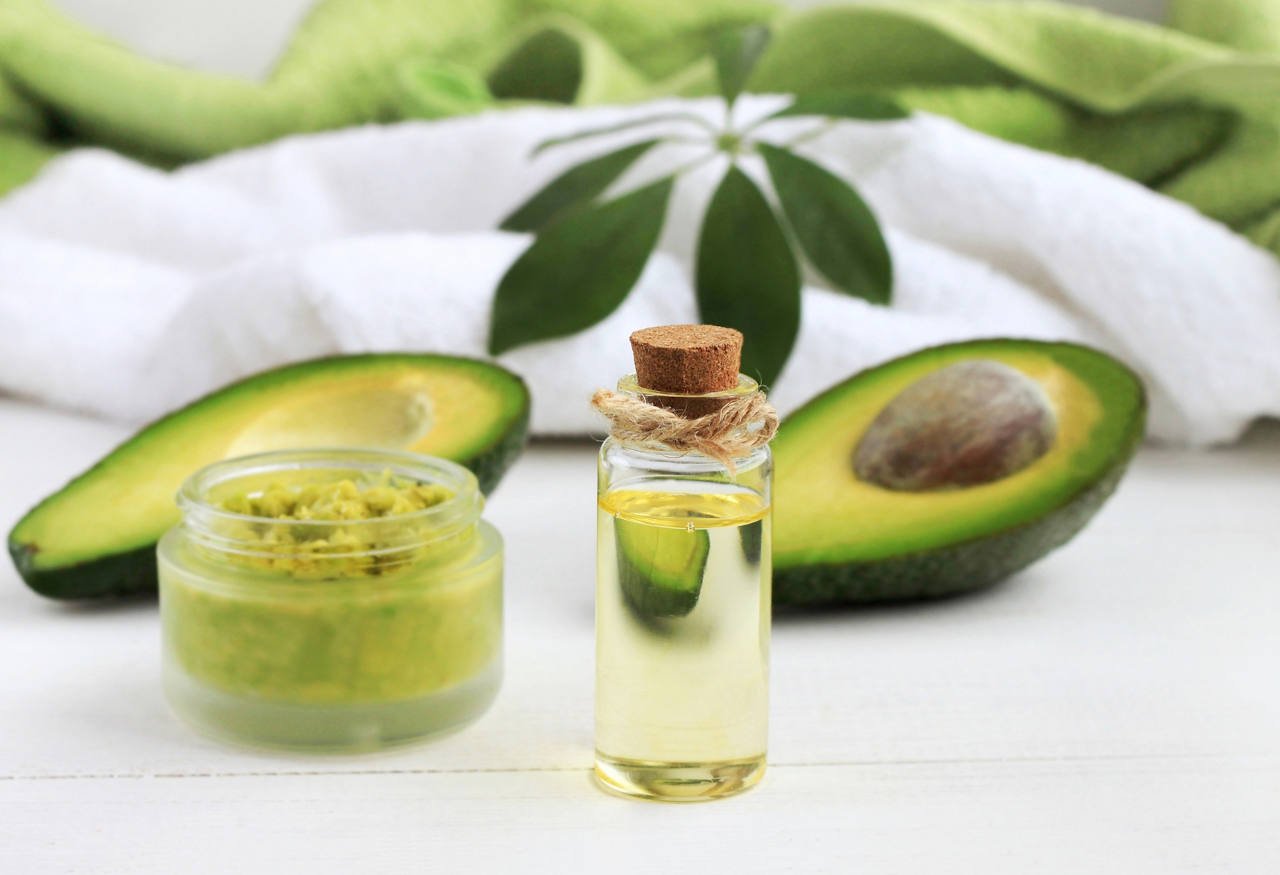 Avocado oil is also known as persea gratissima oil. It's an effective natural hair treatment due to its unique composition of fatty acids, vitamins, and antioxidants. One advantage of using avocado oil for hair, instead of coconut or olive oil, is its thinner consistency.
Most plant-based oils will increase moisture, add shine, and prevent breakage. But this oil also demonstrates the following benefits:
1. Conditions the hair and scalp
This oil has an abundance of monounsaturated fats. This type of fat will easily penetrate hair strands and minimize unnecessary swelling. It is a moisturiser and prevents the negative effects of the absorption of water.
Because when water is absorbed, it can cause the hair to lift up, resulting in fly away strands. In addition, avocado oil conditions the scalp. It provides moisture for the skin that fosters healthy follicles and minimises dandruff.
2. Reduces breakage
Hair is more likely to break when it is dry and brittle. Therefore, because avocado oil is a moisturiser it creates more flexibility in the strands. It won't be able to reverse breakage that has already occurred, but it can prevent further breakage from taking place.
Breakage often happens when the hair is brushed or tied up as it causes stress on the strands. Using avocado oil for hair lubrication ensures you can carry out these two actions without having to worry about excessive damage to your hair.
3. Reduces the signs of ageing
Avocado oil contains antioxidant properties, which have natural anti-ageing benefits. It functions by reversing the effects of permanent damage caused by influences such as UV rays from the sun, pollution, or the innate metabolism of the body. This keeps the hair follicle healthy and able to produce new growth.
4. Helps hair grow faster
An excess of calcium can lead to dry skin and inflammation. Magnesium, on the contrary, boosts circulation in the scalp, increasing the number of nutrients that can be carried to the hair follicle. Magnesium is found in avocado oil which blocks the build-up of calcium on the scalp. To summarise, there are beneficial nutrients in avocado oil for hair growth.
How to use avocado oil for hair?
---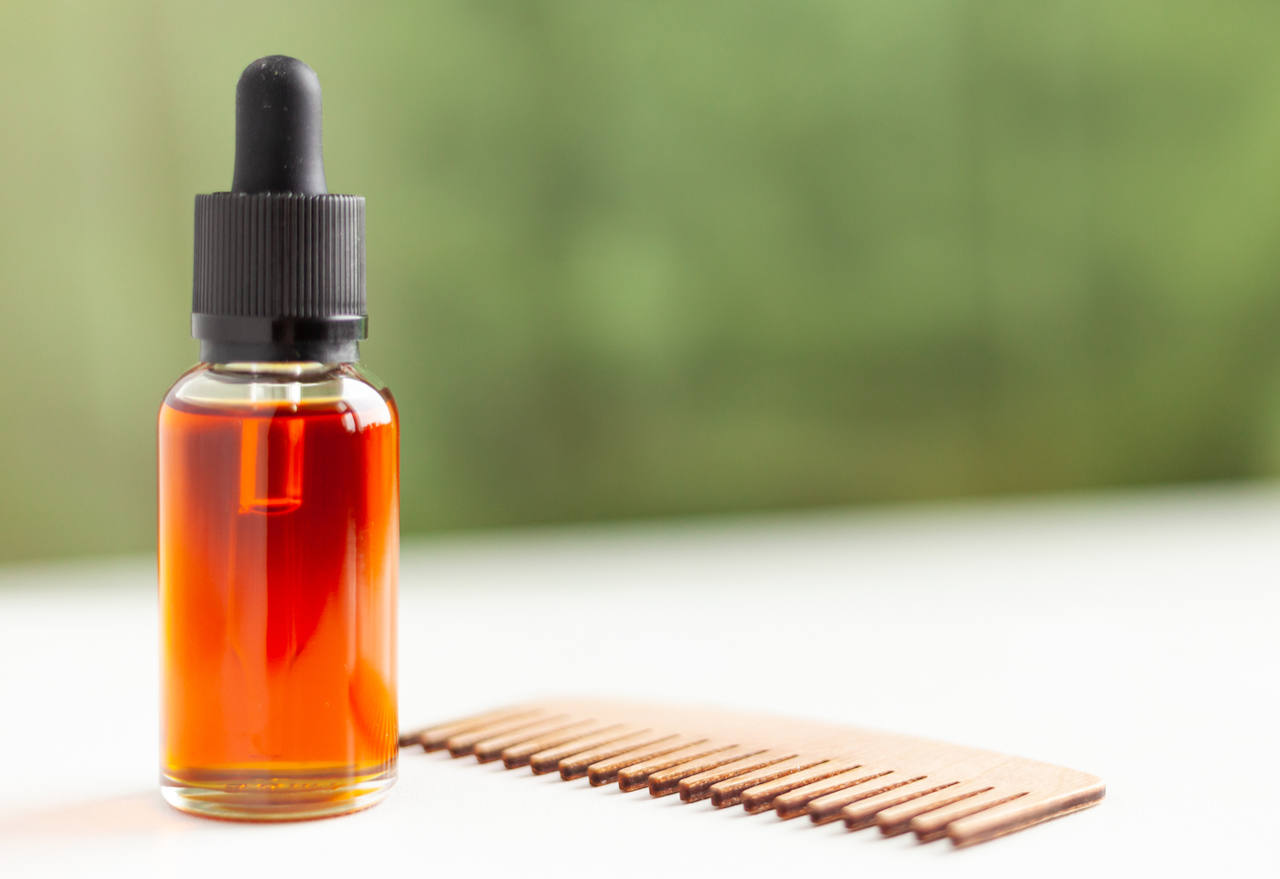 This nutrient-rich oil can be used as a natural hair treatment in many ways. Here are some methods of using avocado oil for hair:
Hair mask
An avocado hair mask can either be store-bought or homemade. When creating a hair mask, use whole avocados instead of buying avocado oil. The oil tends to be processed whereas fresh avocados hold all the vital nutrients.
Here's a simple recipe for this treatment:
In a bowl, place ½ an avocado and mash it
In a separate bowl, combine 1 tbsp. honey with 1 egg yolk
Pour the egg and honey mixture into the avocado mash, and mix
Apply to clean, towel-dried hair
Leave on for 20-30 minutes
Rinse hair using warm water
Additional hair mask options include combining avocado with other oils, such as olive oil, jojoba oil or coconut oil. This can maximize the moisture, shine, and anti-breakage benefits of these hair treatments.
Leave-in conditioner
After showering, avocado oil can be applied throughout the lengths and ends to aid with detangling, prevent breakage, and provide extra moisture. Don't use too much or it may cause your hair to become greasy.
Hot oil treatment
For one application, you will need a small measure of olive oil. Below are the steps for preparing the hot oil treatment:
Depending on the length of your hair, gauge the amount of avocado oil necessary. Put the oil in a saucepan and gently heat on the stove. You want the oil warm, but not hot enough to burn your scalp.
Section your hair for easy application of the oil. Dip your fingers into the oil and massage the oil into the scalp. Then apply to the strands starting from the bottom and working your way to the top.
Cover your head using a shower cap or plastic wrap.
Let it sit for several minutes before rinsing and cleansing your hair with shampoo.
These treatments can be left on the hair for longer periods of time for those with dry or coarse hair. Some may even benefit from leaving the mask or hot oil treatment on overnight.
Are there different types of avocado oil for hair?
---
Due to the benefits of avocado oil for hair, many brands have developed avocado hair oil products. However, the best avocado oil for hair will be minimally processed, and won't include many added ingredients. The best oil is homemade using whole avocados, but this can be a lengthy process.
If you are looking for a way to promote healthy hair growth, it's best to use a product that encompasses a variety of natural ingredients. Try Dr. Balwi's Hair Serum to prevent hair loss and support the natural hair growth process.
Conclusion
---
Avocado is a superfood. It's composed of fatty acids, vitamins, and antioxidants that nourish the body and hair. There are many application methods when using avocado oil for hair, including hair masks, hot oil treatment, or leave-in conditioner.
The frequency and application method of an oil treatment will depend on your hair texture. Whether your hair is typically dry or greasy will also determine which method is best for you. If you are looking to add a natural product that improves healthy hair growth, avocado oil is a great option.