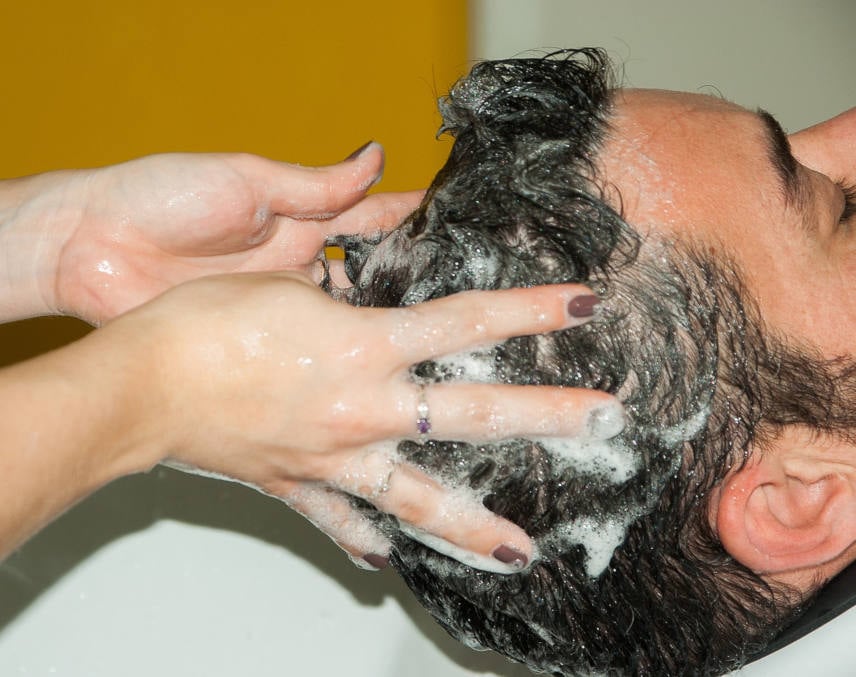 How efficient are hair loss shampoo?
Hair has always been an important part of the body because of the many functions it plays. They provide insulation thus keeping the heat within the body. Secondly, it is the most noteworthy and contributing part of a person's looks. Nobody wants to become bald as good hair enhances the personality beauty as well. That's one the reasons why so many hair loss shampoo exist on the market, bot how efficient are they really ?
Scientific assumptions on the efficiency of hair loss shampoo
---
In 2018, the firm Alpecin claimed to have created a shampoo that reset the hair loss by reducing it to a minimum. This achievement was made through the use of caffeine, but the product got banned for false advertisement. This example is one of the many products available in the market that don't meet the expected results.
Usually these undergoes extensive and wide-ranging clinical tests and have shown to halt and, to some extent, regrow hair. Unfortunately, as seen above, not all of the shampoos and conditioners in the market have been tried to that extent.
Hair loss shampoo is only an effectual cure if you have a scalp condition, which includes dandruff, which is also known as seborrheic dermatitis, or psoriasis, which could be causing major hair loss.
Dr. Jerry Shapiro, who is a leading hair loss dermatologist, says that the hair loss treatment depends on what kind of hair you are trying to treat. Moreover, this condition is hair loss due to inflammation and hair loss shampoo will only help reduce that inflammation. Still according to Shapiro however this is not the effective method for alopecia.
How do hair loss shampoo actually works?
---
Despite what some products claims Dr. Antonella, a hair disorder expert, remarks that : "Shampoo has a very short period of contact with the scalp and the hair follicle. Therefore, it just doesn't have enough time to stimulate hair growth or prevent hair loss."
She also adds that the reason why shampoos containing ketoconazole can treat hair loss caused by dandruff, is the anti fungal agent added in the product.
For hair loss caused by psoriasis, she stipulates that it can be treated with a shampoo that has topical steroids in it. In these kinds of cases, a shampoo acts as a treatment for scalp and repairs hair loss and decreases the swelling.
The efficacy of those products can be hard to define because the ingredients are usually diluted. They need to be studied beforehand for the frequency and duration that is required in each application.
What can be qualified as a hair loss anyway?
---
About 70% of men in the world suffer from various degrees of baldness issues. Alopecia is caused by many factors like your DNA, stress, diet, and age.
There's one effect common to all these factors: your testosterone and DHT (dihydrotestosterone) balance of the organism. These are the hormones mostly responsible for the development of the disease.
What is the optimal solution against baldness issues?
---
The only way to permanently treat an alopecia is through an hair transplant. In that case an hair loss shampoo can be used to care for the newly grafted hairs. Especially if the product contains nutrients such as biotin and other vitamins.
This the reason why our hair surgeon, Dr. Balwi, has created a specific range of hair care products.
Why choose Dr. Balwi's hair loss shampoo?
---
Our products are the fruit of many years of research. As mentioned earlier, our hair loss shampoo is formulated by our hair specialist Dr. Balwi. Not only does our product protects your existing hair but also helps revive the newly grafted ones.
But wow can our hair loss shampoos be so efficient ? Well this was done by combining the most important nutrients for your hair, those are :
Biotin
Aloe Vera
Caffeine
Hops extract
Green tea extract
Birch leaf extract
Millet extract
Horsetail extract
We have included all those ingredient into our natural products. This recipe is made in order to help failing hair follicles recover, but also those that have recently been implemented.
When is a hair transplant necessary?
---
Should you suspect a baldness issue, then the first thing to do is to contact a specialist. It is very important to first define the cause of a hair loss before taking action. A capillary diagnostic thus allows to clearly identify the type of alopecia, and also if a surgery is doable.
Only once this has been assessed, can a hair transplant be considered. At Elithair we use the FUE method, which is one of the safest technique available. After the surgery it usually takes 6 to 12 month to achieve a complete hair recovery.
Bear in mind that hair loss shampoos can, at best, only keep the hair loss at bay. If you want to recover your hair permanently, surgery is the only solution.
Hair loss shampoos are efficient to help the hair grow
---
As we all know that hair is 90 % composed of a fibrous protein called keratin that gives structure and shape to your hair. Because of this reason, most functional shampoos used for thickening are protein-based.
The protein in the shampoo protects the outer coat of each hair strand. Unfortunately most hair loss shampoo contains a formula that has been diluted, thus decreasing their efficiency.
Contrary to those products, our hair loss shampoo have been specifically created to nurture the scalp after a hair surgery. Plus it can also be used to complement a lack of nutriment and stop a related hair loss.
Do you have more questions or are you suffering from hair loss issues? Then feel free to to contact our friendly team that will answer all your queries.
Furthermore they can also offer a free and non binding hair analysis. So don't hesitate if you want to benefit from Dr. Balwi and Elithair's expertise for a successful and affordable hair transplant in Turkey!