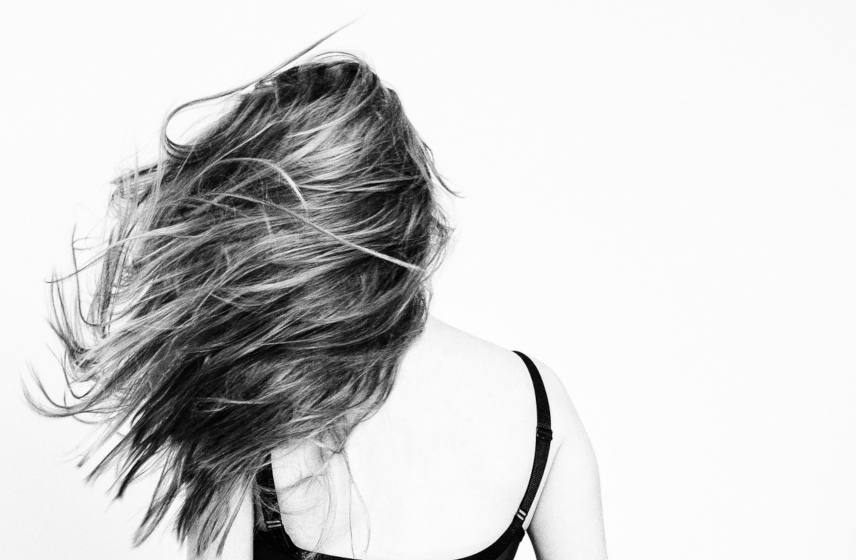 What can I use instead of a hair conditioner?
Having healthy and voluminous hair is every woman's dream – which is why the hair care industry is flourishing. There is no shortage of shampoos, hair conditioners, or hair oils in the market.
However, most of these products are loaded with silicones and parabens which may be doing more harm than good. Some silicones (like Sodium Laureth Sulfate) are aggressive chemicals that are good for cleaning off dirt and making hair feel smoother in the short-term. However, they can also damage the hair follicles in the long term, leaving hair dry and brittle.
Fortunately, if you want to avoid the damage that most market conditioners can cause, we have excellent natural alternatives that you can use. You can easily make a homemade hair conditioner with widely available ingredients that you may have lying around in your pantry. Here are the top 5 alternatives to hair conditioner.
Summary
---
1. Apple Cider Vinegar
---
This is one of the most popular alternatives to replace a hair conditioner. The acidity of the vinegar softens the cuticle of the hair, leaving it softer and easier to detangle. Due to the acidic nature of apple cider vinegar, it is best to mix it with a little oil to ensure that it does not irritate your scalp.
The recipe for a natural conditioner using this ingredient is to:
Mix ½ cup of apple cider vinegar,
1 cup of water,
and one teaspoon of the following oils for hair (e.g. coconut oil, black seed oil, or olive oil).
After shampooing your hair, apply this mixture, leave it to settle for a few minutes, and then wash it off. This will leave your hair smooth, shiny, and healthy.
Apple cider vinegar is also great for people who have an itchy scalp and suffer from hair breakage. In particular, the acidic properties of the vinegar mean that you can lower the pH value of your dull and brittle hair and bring it back to life.
2. Coconut Oil as a substitute for hair conditioner
---
If your hair is dehydrated, you should add coconut oil to your hair routine. You can apply it before or after shampooing, depending on your hair type. For light, thin, or oily hair, it's best to apply coconut oil before showering. For thick, curly, or dry hair, apply coconut oil to the ends of your hair after washing it. Coconut oil is a great leave-in conditioner! Rub a small amount of oil with your fingers and distribute it evenly throughout the hair.
You need to be a little careful when deciding which coconut oil to use for your hair. You should aim to pick organic, unrefined coconut oil. It's best to use it as a hair conditioner twice a week. If you are applying it before you wash your hair, try leaving the oil on your hair for at least 30 minutes. That is the optimal amount of time to ensure that it thoroughly penetrates the hair shaft.
3. Cucumber
---
Many expert hairstylists recommend using cucumber to replace a hair conditioner. You can use this ingredient to make two types of hair conditioners – cucumber with aloe vera gel and cucumber with olive oil.
A cucumber aloe hair conditioner can be used for all hair types but it works better for greasy hair due to its cleansing properties. Aloe vera is an ideal component for a natural hair conditioner as it deeply cleanses the scalp, kills bacteria, and soothes itchy and flaky skin which ensures the growth of strong hair.
You can mix sweet almond oil, cucumber extract and aloe leaf juice to strengthen and nourish the hair and give it an incredible smell and shine. If you have dry hair, then opt for a cucumber and olive oil conditioner. Simply mix some cucumber juice with one egg yolk and 1-2 tablespoons of olive oil. Let the mixture sit on your scalp for some time. Depending on how much olive oil you add, you might need to use shampoo to rinse this conditioner off.
4. Gelatine
---
Gelatine delivers a strong dose of protein to your hair. These proteins are partially cooked, and hence, bond easily with your hair. This enables them to penetrate deep into each strand of hair to heal breakage, dryness and split ends. Gelatine also reduces frizz and is a good choice for those who want to tame their curly hair.
To make a gelatine mask that will replace your hair conditioner, mix one teaspoon of powdered gelatine with ⅓ cup of water. If your hair is particularly damaged or tangled, you can also add three teaspoons of apple cider vinegar and coconut oil.
This DIY hair conditioner will heal and smooth out the structure of your hair shafts and provide them with additional moisture. Work the conditioner through your hair for about 15 minutes before your shower. Then hop in the shower and shampoo as usual. Make sure to rinse your hair thoroughly.
5. Glycerine as a replacement for conditioner
---
Vegetable glycerine provides brittle or damaged hair with natural moisture. To use glycerine for hair conditioning, you can add it to your existing hair conditioner or use the following recipe.
Mix 1/4th cup of distilled water, or aloe vera gel, with two tablespoons of glycerine. Then, add a few drops of lemon juice or lemon essential oil. You can also add olive or coconut oil if your hair is especially dry. This last step will give your hair a nice shine and smoothness. After shampooing, use your fingers to work a small amount of the mixture through the ends of your hair, then rinse.
A glycerine conditioner is a good option to use if you have extremely dry hair or curly hair. It reduces frizz and moisturizes your hair, by stimulating blood circulation within the scalp ara.
Have you tried Dr. Balwi's shampoo and hair spray?

Thanks to a unique combination of ingredients your hair receives the essential nutrients that nourish the roots and hair, and prevent their loss. Our shampoos and sprays are highly concentrated biotin, collagen and natural extracts (green tea, red ginseng). In addition unlike ordinary hair care products, ours tackle the problem at the root by cleansing the follicles and strengthening the shaft. Because a stronger and vitalised scalp produces more resistant and, of course, more silky hair!
Conclusion: are alternatives to hair conditioners always the best option?
---
All the recipes we have listed above are great ways to avoid the aggressive chemical compounds of manufactured hair conditioners – and to reduce the damage they may cause. However, it's important to note that each of these home-made hair conditioners can only provide you with limited benefits since each of them is based on one primary ingredient. Besides, before making a natural hair conditioner yourself, make sure that you are not allergic to its components.
If you do not have time to make your own hair conditioner or mask, you can still use products on sale, however, always check the ingredients that they contain. Choose those made of plant extracts without any silicones and parabens, as those can damage your scalp in the long term.
Do you have hair loss issues? Or additional questions regarding our services? Then feel free to contact our friendly team who will answer all your queries. Furthermore, they can also propose a free and non-binding hair analysis.